Want to know how to feel like a fancy grown up? Get a makeup vanity. It actually makes me want to put on makeup in the morning. Kind of. This is the first corner of the bedroom that I feel is 100% complete after we painted last year, my mom DIYed our roman shades, and I mocked up the vanity area eight (?!!) months ago. Things are pretty slow going around here. Sorry world. But I finished it and it is glorious.
Remember how I was going to get wall sconces? That was a cute idea. I went to ikea to purchase some but then I felt underwhelmed by my options so I went with a floor lamp instead. But when I brought said floor lamp back my mom told me that it was pretty much the ugliest lamp she'd ever seen. I don't agree with her, but I do agree that it probably wasn't the best option for this area. Enter the random desk lamp that I purchase 5 years ago from Home Goods. Who knew it would look so good here?
Also important is that great tray that keeps the area looking neat even when I'm throwing makeup brushes this way and that as I'm realizing how late I am for work (which is pretty much every morning), and the wickery seagrassy wastebasket that has been around since my college days. You never know when you are going to use this stuff.
The mini gallery wall (a gallery vignette if you will) is one of my favorite things in the entire house. The Charleston print was a gift from Megan last Christmas, which I put in a great old frame from an antique store. Some of the best frames come with ugly art inside them. The little botanical circle thing was also from an antique store. And the painting was obviously from my favorite artist – Clare Elsaesser. Her prints are all over my house.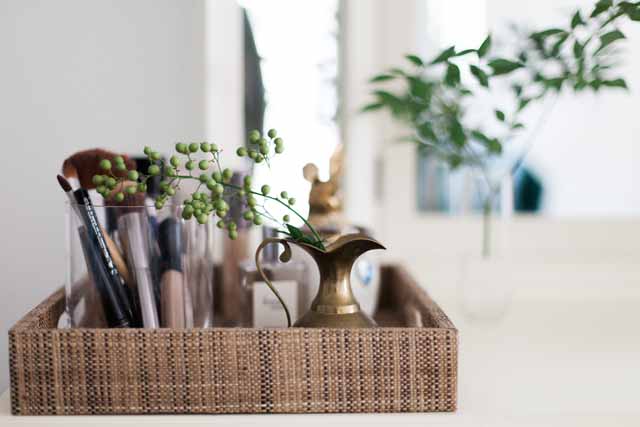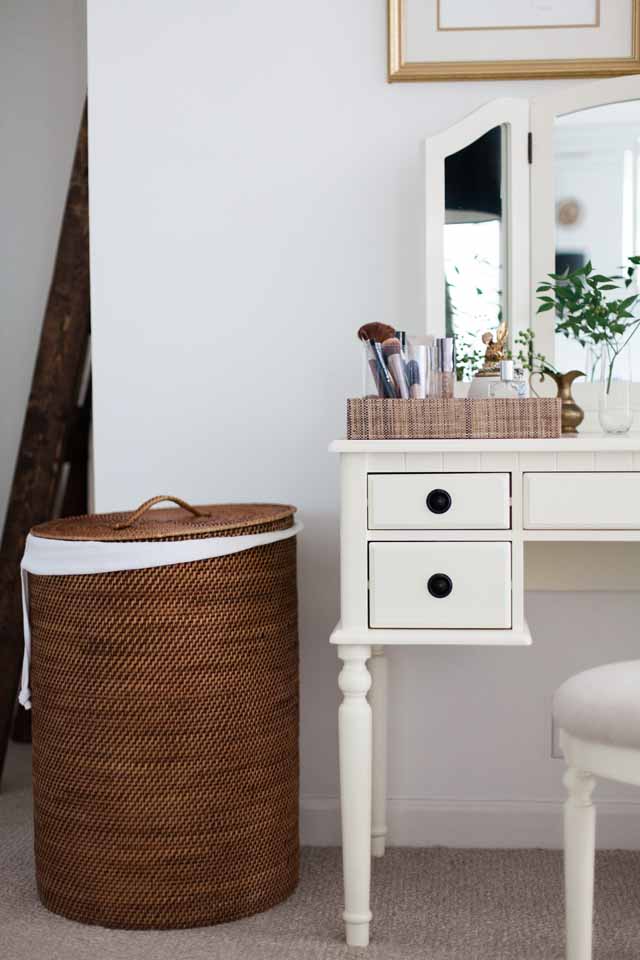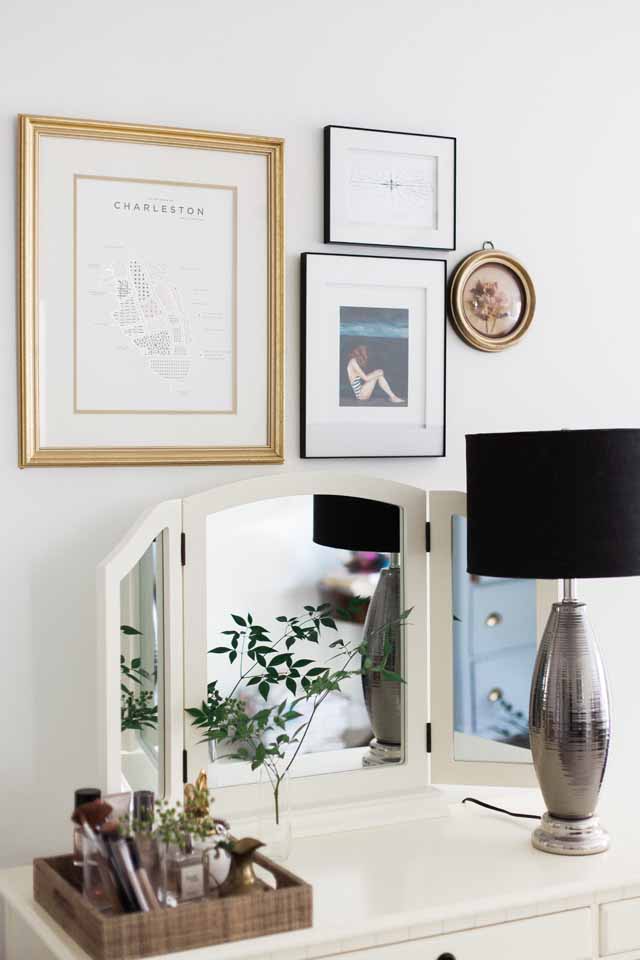 Sources: Vanity / Tray / Charleston Print / Clare Elsaesser Print