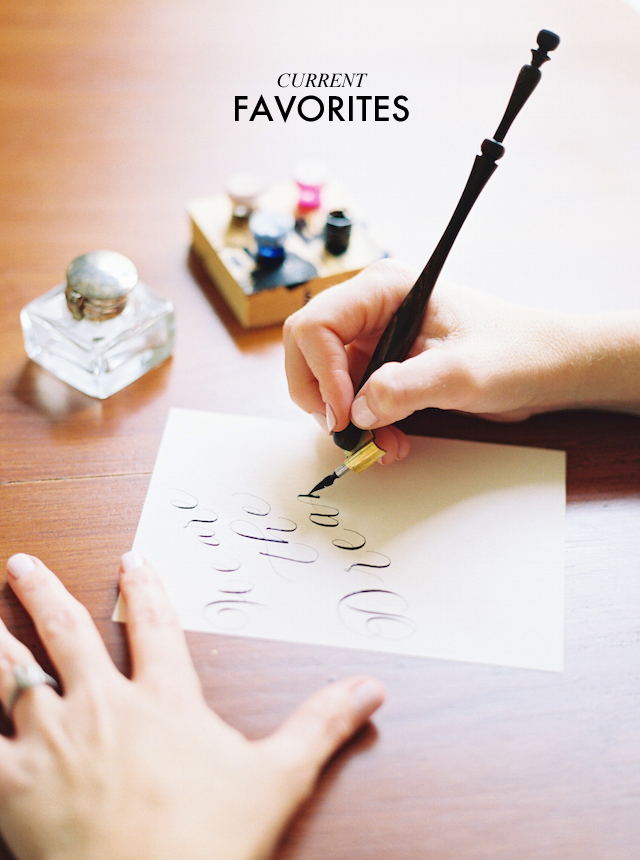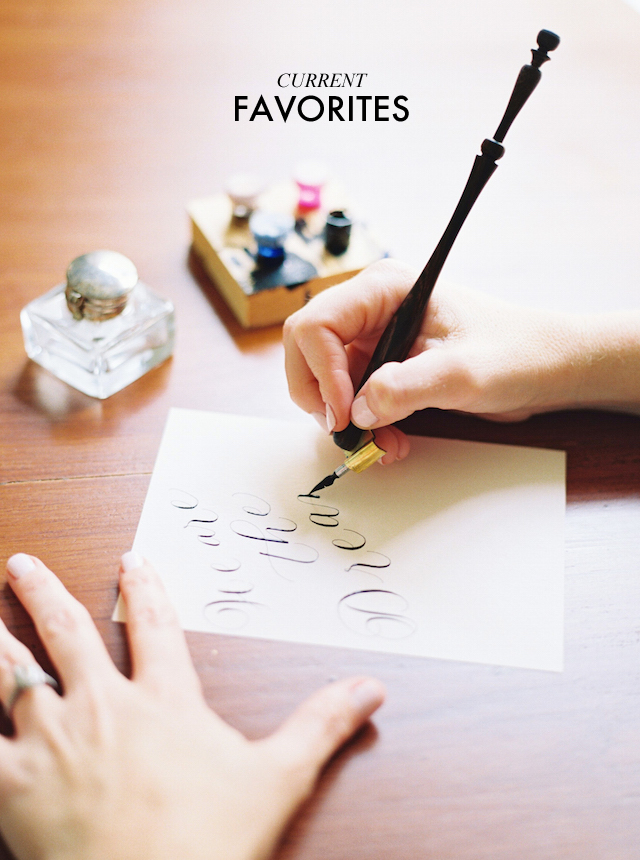 (image of Megan's lovely calligraphy by me)
Hi friends! How was everyone's Labor Day Weekend? I spent Saturday shooting an engagement session in Hanging Rock State Park and Sunday second shooting a wedding in Asheville. Lots of driving but so worth it. I also did a little of shopping, including a new sweater for our trip to Ireland. Because apparently it is pretty cold there. I am actually kind of excited about it being cooler (I plan on partaking in lots of hot chocolate). In other news, here are some things that I have been loving lately.
Tinted Chapstick: I bought this tinted Burt's Bees on a whim a couple of months ago and I wear it every single day. It is the perfect amount of color and so easy to slip on if you don't have time to put on lipstick.
The Lively Show: I've known about Jess for a long time but I just recently started listening to her podcast. She has some of the most incredible and inspiring women on her show. I listened to this episode last week about optimizing your hormones and life by what you eat and I was so interested that I actually bought the book. I'll keep you guys updated if I make any dramatic changes, but for now it is just food for thought.
Unroll Me: Have I mentioned this before? It is an email service that will go through your inbox and automatically unsubscribe to any subscriptions you don't want. Any remaining subscriptions will get rolled into one email. I have seen such a HUGE difference in my inbox, which is still pretty much a disaster.
Comfy flats: My new favorites. I've worn them almost every work day since I bought them a couple of weeks ago. Highly recommended.