Once we finished with makeup and hair, we drove over to the venue, Whitehead Manor.  Let me tell you that by this point, everything was a complete blur and I was so glad I had been organized beforehand.  I had made a detailed schedule for all bridal party members, helpers, and vendors.  Thank the lord, because if someone had asked for instructions on the day, I would have drawn a blank.  It was also very nice to have someone else around (Megan) who knew everything that was supposed to happen.  This was imperative so that I didn't have to answer a bunch of questions and could focus on actually getting married.  We were running a little bit late, but I would like to think that I stayed relatively calm.  At my bachelorette party, Megan gifted me with the beautiful hanger bearing my new last name (which I haven't changed yet!  so bad!) and the gorgeous robe with our initials and wedding date embroidered.  The robe really made me feel glamorous and (eek!) like a bride while I was getting ready.  All images by the fabulous Abigail Seymour Photography.  I apologize in advance for showing so many, they are just too pretty!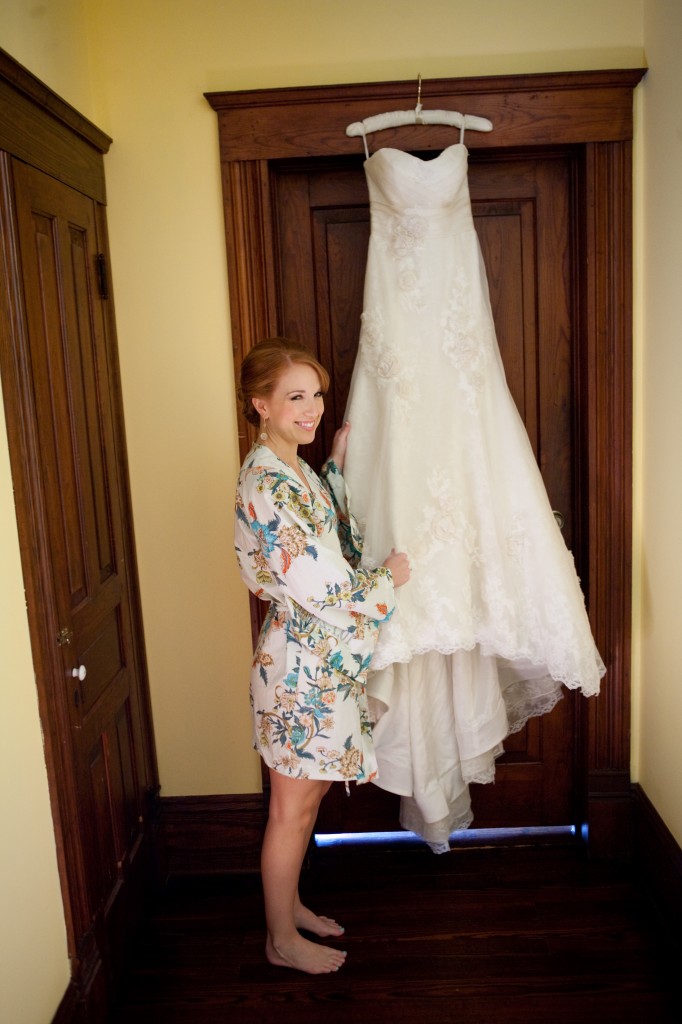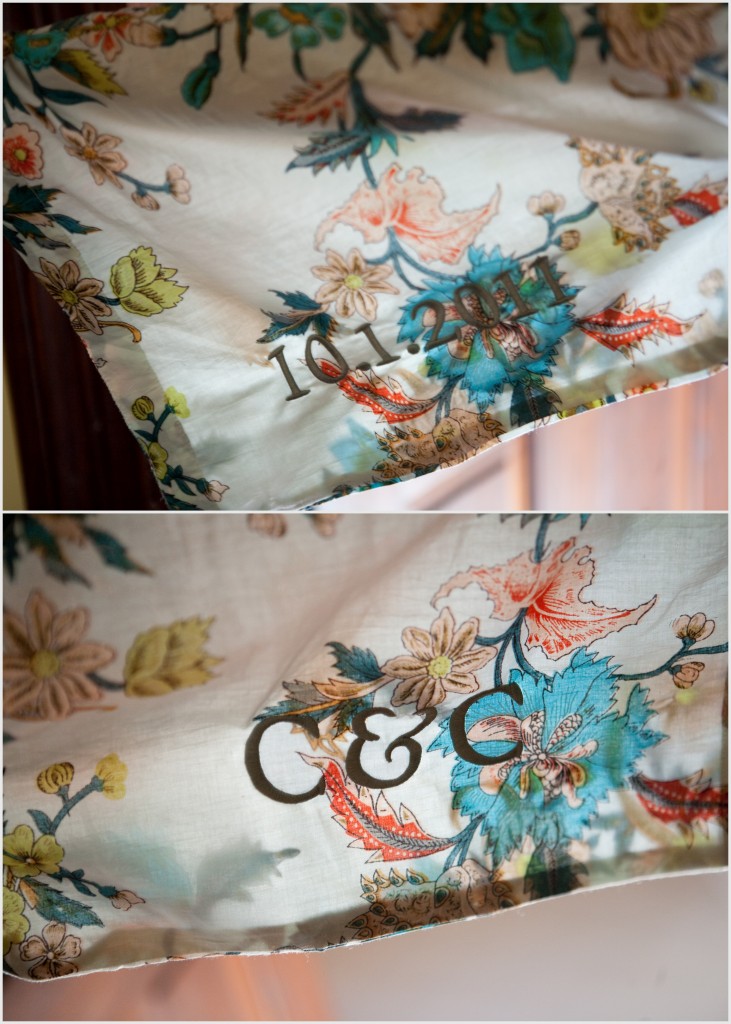 For cuteness, Meg and I lined up our bouquets in mason jars complete with little tags that we made with each of the bridesmaids' names.  My shoes were glittery and gold.  They made me feel like Cinderella.  They were also wedges so I could actually walk.  I can never really let go of my practical side :).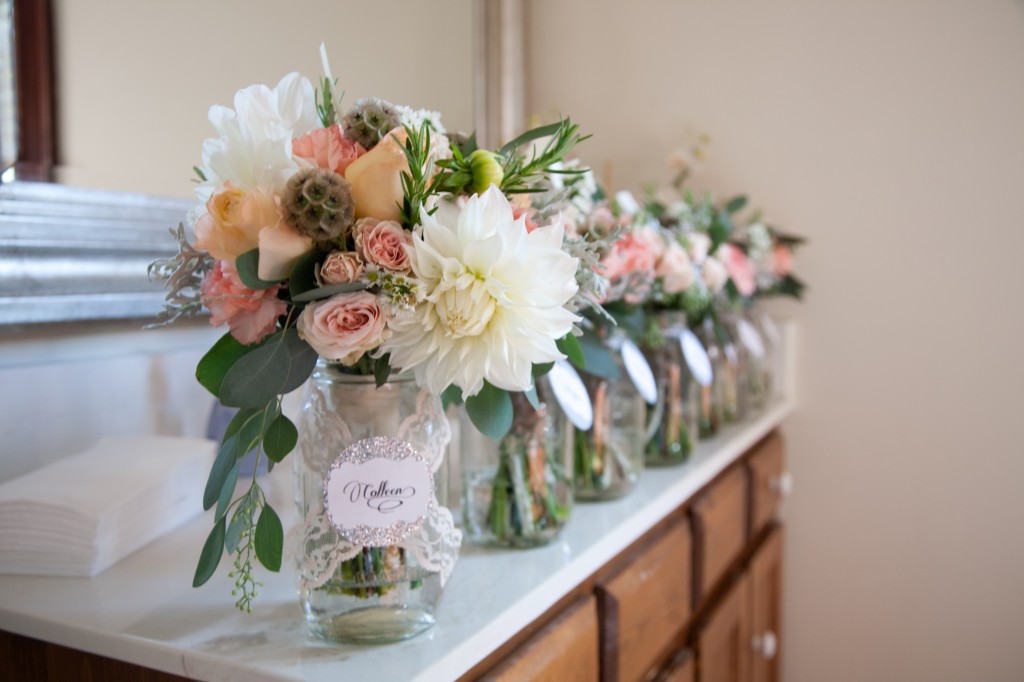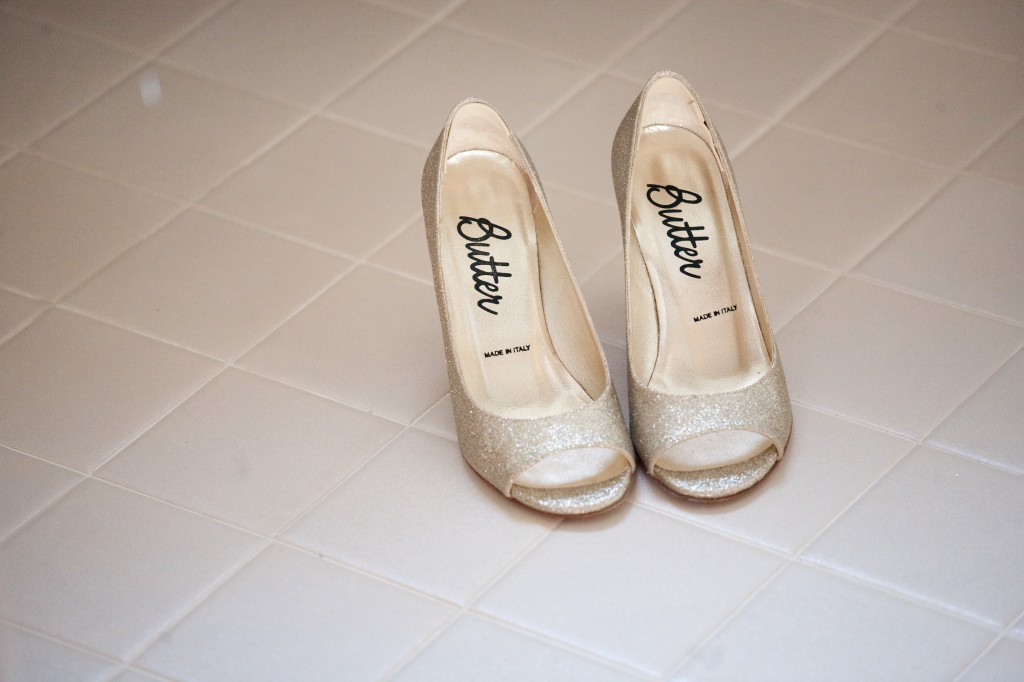 It was finally time for me to put on my dress.  My mom and Megan were there to help, which was really special.  Major thanks to Shannon (one of my bridesmaids) for steaming my dress last minute!  Another thing I forgot to do earlier in the day.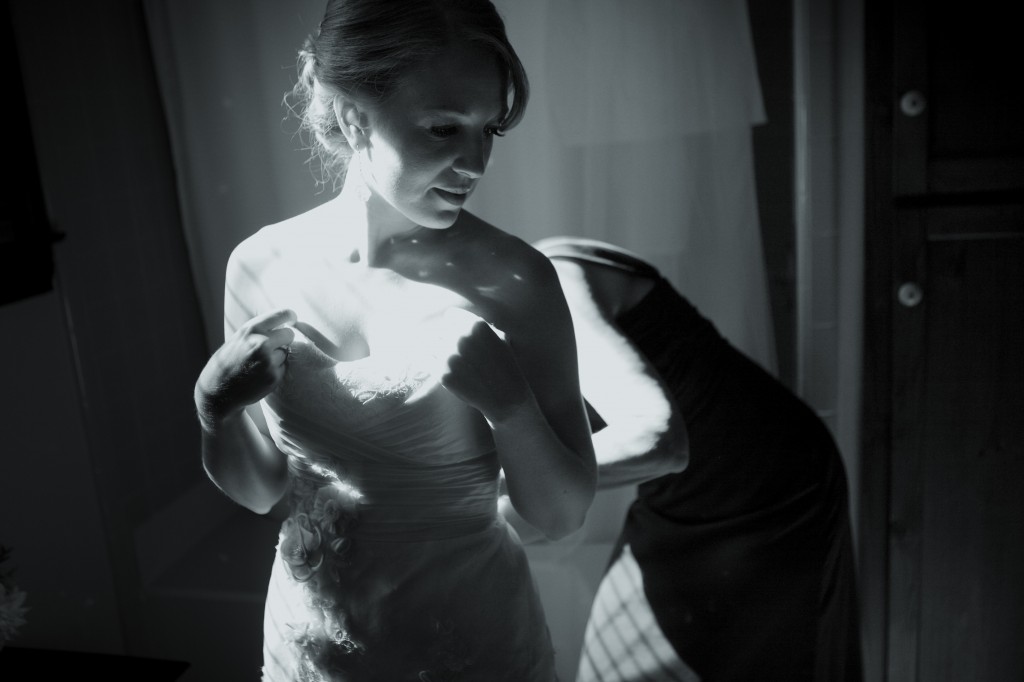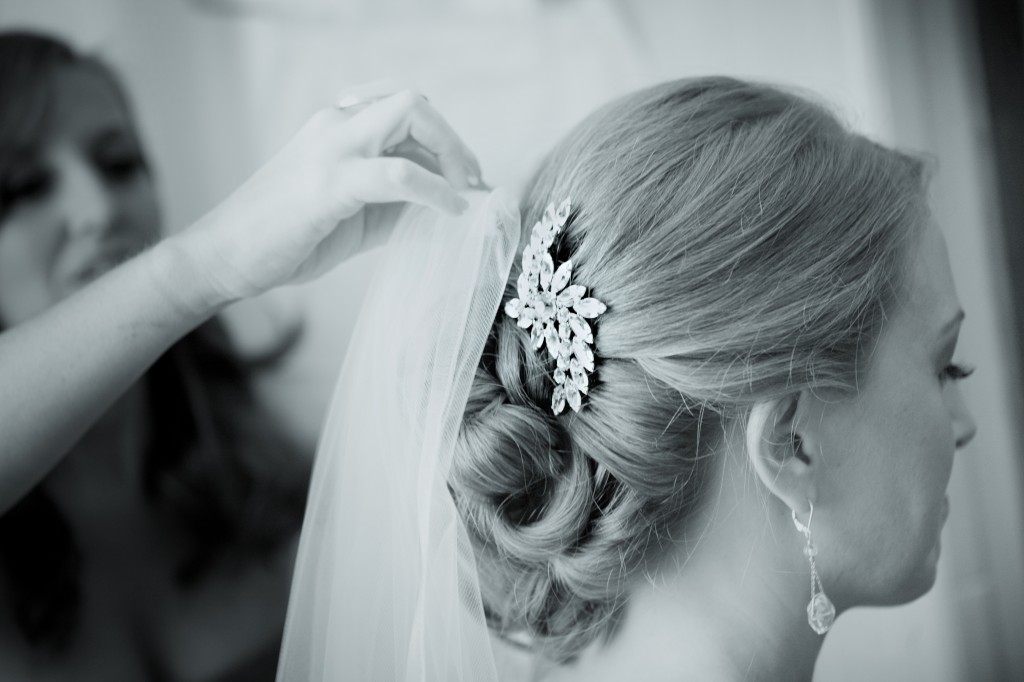 Corey and his groomsmen were getting ready in the other Whitehead house (yes there are two!)  Love how they had football on in the background.  We had a minor mishap with Corey's hair the day before the wedding.  He went in for a hair cut and came out with a small bare spot on the back (seriously?  is boy hair really that difficult to cut?), which had to be covered with eye shadow for the wedding.  His best man Jim was in charge of his "makeup" application on the day.  Luckily he did a lovely job and you can't see it at all in the pictures.  He was a true bridal beauty.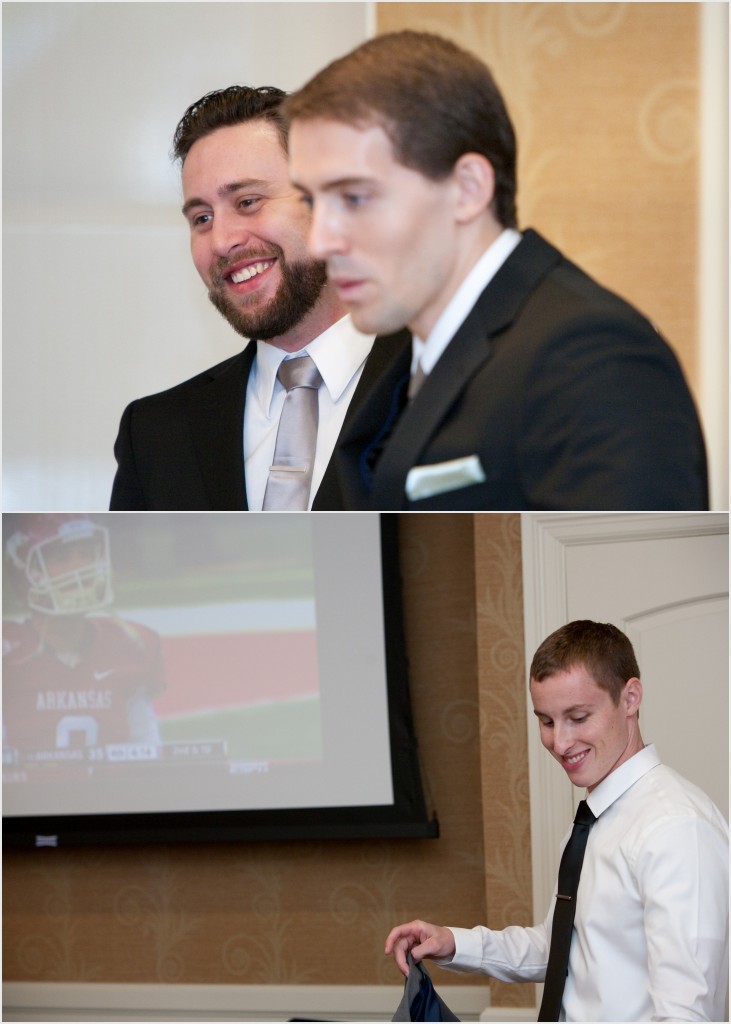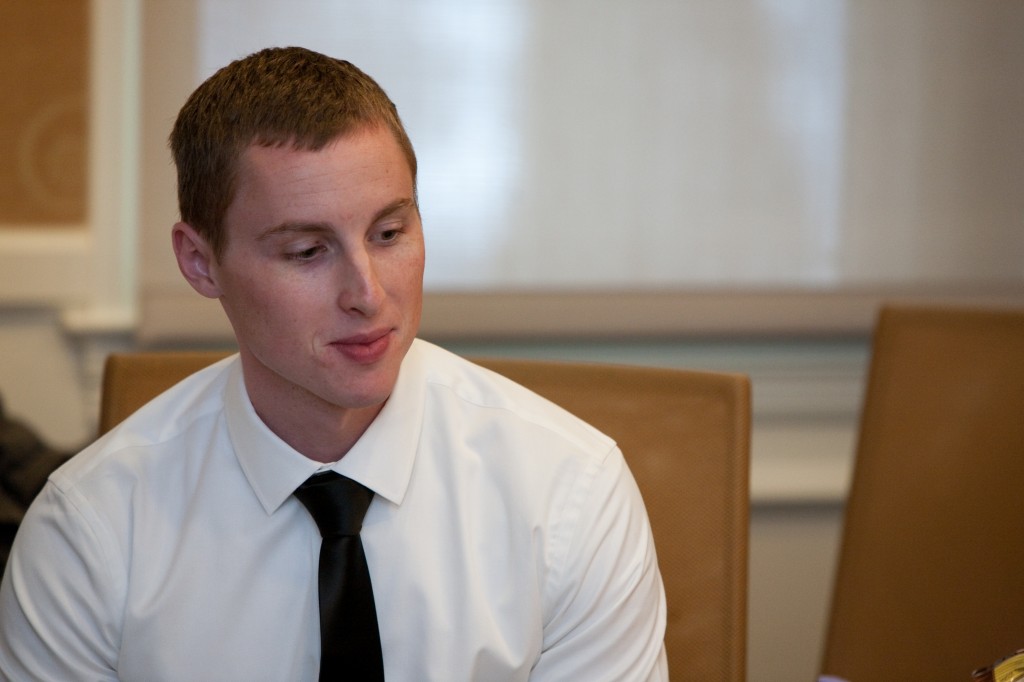 Next up, first look!  Don't worry, for those of you who don't know what the heck that is, I will inform you soon!
Lots of love, Colleen   
Previous Colleen + Corey Wedding Recaps: