"These are a few of my favorite things."
I must admit that I have not cared much about gift wrapping until recently.  However, I have now come to a place in my life where I really do feel that presents seem more special when they are beautifully wrapped.  I enjoy brown paper packages tied up with string, especially when they have a little something extra attached such as the pinecones or sprigs shown above.  I know Colleen loves brown paper wrapping because these days it usually means the paper is recycled.  She is liable to buy anything if she thinks it is recycled.  I am pretty sure she gets had by this almost daily.  She is such a good little environmentalist.  Anyways, I was browsing through some photos to fuel my gift wrapping inspiration.  I found some that are truly lovely and might help get ya'll excited about doing some wrapping of your own this year.  Even some with brown paper.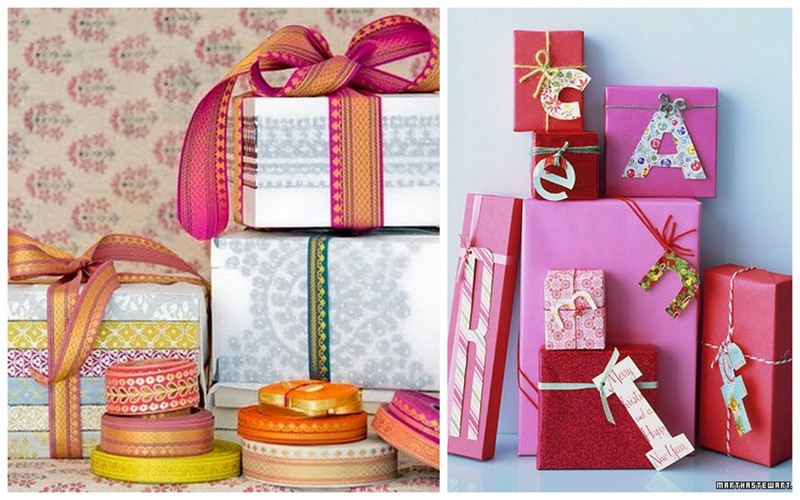 The blogger Mrs. Limestone from Brooklyn Limestone designed this free download for her blog to use as tags on your gift wrapping.  I find it to be adorable and thought I'd share the link love.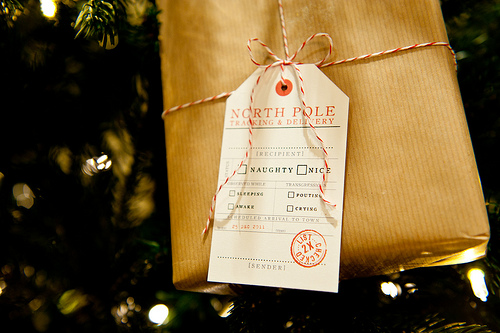 I myself plan to use silver and white paper with colorful ribbon because I like the way it looks so much under my tree.  I bought some snowflake tags to attach to them but I will probably use these Naughty/Nice tags on some as well.  Now I just need to go out and buy some presents.  Yikes!  And just to clear up any confusion, I will happily accept presents that are not wrapped as well.
Happy wrapping!
Love, Megan
Photo credits:  1  2  3  4  5  6  7  8  9  10  11  12  13  14  15  16