I think we are all now in love with Amy Schumer. If you aren't, you should be. As a comedian, she is quite a bit more crude than I normally like, and I actually didn't love her the first time I saw her. But since then she has absolutely won me over. She is smart and funny and refuses to be anyone but exactly who she is, which is so brave. She makes me want to be braver. I tear up a little even reading this excerpt of a recent speech she gave at the Gloria Awards and Gala (which has bad words so don't read if easily offended). Read the rest of her speech here.
I am not laying in that freshman-year bed anymore ever again. I am a woman with thoughts and questions and sh*t to say. I say if I'm beautiful. I say if I'm strong. You will not determine my story — I will. I will speak and share and f*ck and love, and I will never apologize to the frightened millions who resent that they never had it in them to do it. I stand here and I am amazing, for you. Not because of you. I am not who I sleep with. I am not my weight. I am not my mother. I am myself. And I am all of you, and I thank you. 
Corey and I saw Trainwreck last weekend and I haven't laughed so hard in a really long time. Yes there were cheesy romantic comedy cliches, but I happily accepted them because the majority of it was so refreshing. Want to see other examples of her genius? How about a parody about rape that manages to be hilarious while also speaking so much truth. Or a skit featuring Tina Fey, Patricia Arquette, and Julia Louis-Dreyfus about how the media decides when women are no longer desirable (and how it doesn't apply to men). Again, beware. Lots of bad words and vulgarities. Happy Friday y'all! Go do something awesome.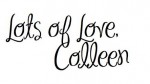 http://joannagoddard.blogspot.com/2015/04/amy-schumer-nails-it.html