We made it back from New Orleans in one piece, although I have felt like a zombie for most of the week and let's face it probably tomorrow as well.  We ate all of their food, took haunted voodoo and non-haunted gator tours, ate more of their food, and walked approximately 5,000 miles.  Such a vibrant, wonderfully smelly, magical, musical, enchanting place.  I loved it.  I was even able to pull Chris and Meg away for a quick hour to shoot a mini-engagement session.  I only shot film the whole time so the full recap won't be for a couple of weeks until I get the scans back.
The first day we were there, Meg and I walked around the French Quarter and promptly purchased art from a charming little art gallery from a Russian woman who was painting peonies.  After many years of traveling, I have determined that if you are even thinking about purchasing the art, you should purchase the art.  Because there will never be another time to come back and you will wonder about the art for the rest of your life.  We both bought sweet little flower paintings that were already framed.  Now that I am back home, I have been trying to figure out the perfect place to put mine.  I don't want it to get swallowed up in a gallery wall (and have actually started to get sick of this one – I think I need to update and edit it), so I am trying to find a place in our bedroom where it will look like it was meant to be.  Here are some of my favorite examples of randomly placed art that make the rooms awesome.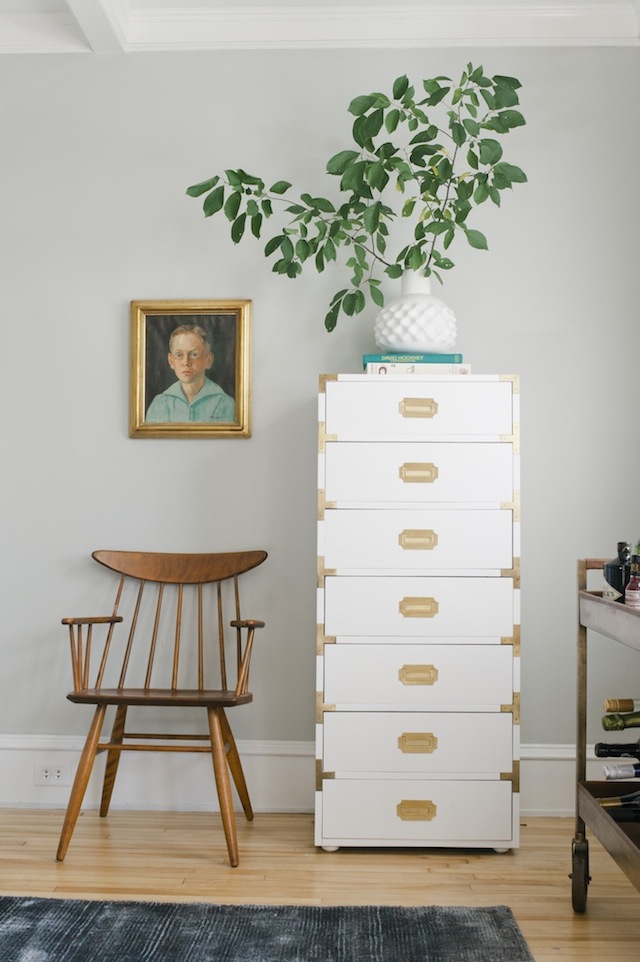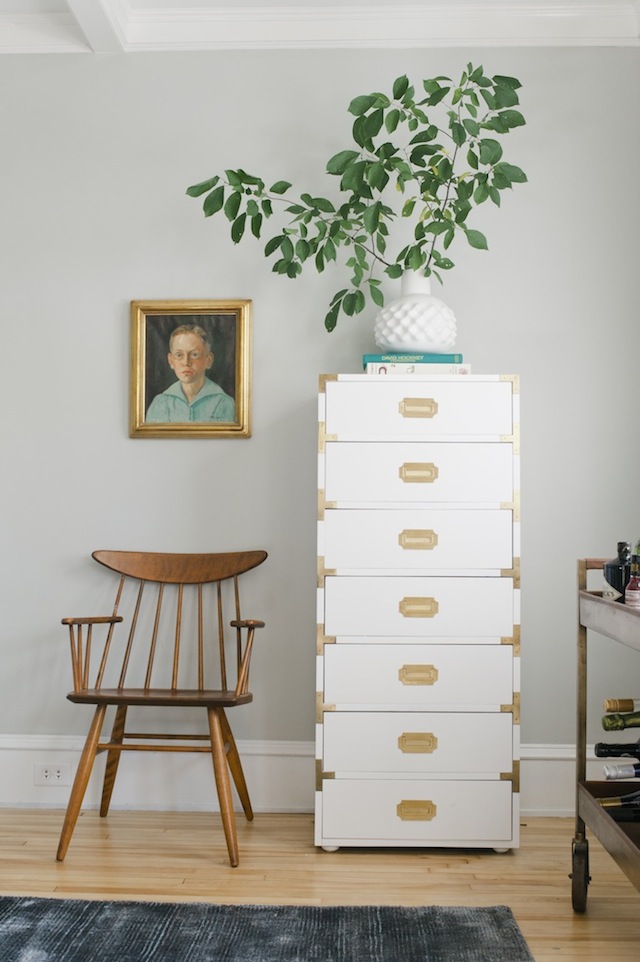 This image is from the Curbly House by Emily Henderson.  Emily can do no wrong in my eyes and this little vignette is so perfectly edited.  I love how the mini-painting looks like it has always been there.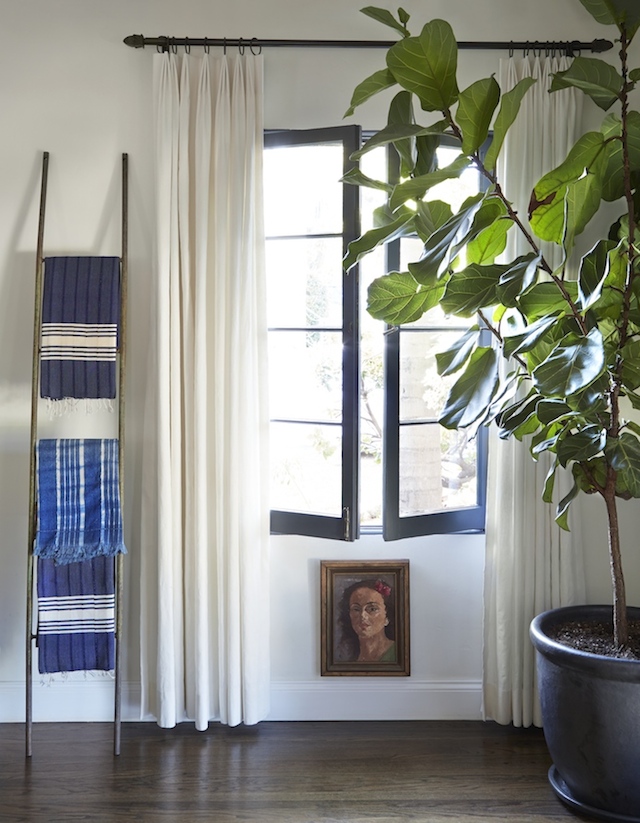 This is also by Emily.  I remember when I first saw the painting under the window I was like wait can you do that?  You can and you should, apparently.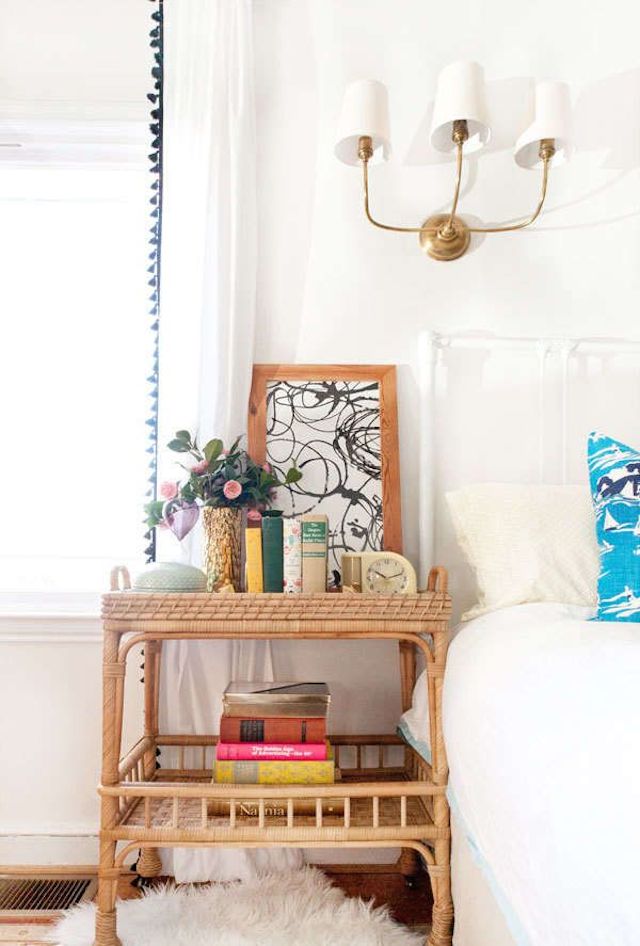 When in doubt, lean a painting on a nightstand so you can look effortless and cool.  Except it takes you (or me) an hour to figure out the exactly angle and location at which to lean said painting so you can look like you just threw it down on the way to Whole Foods (or somewhere that effortlessly cool people go).  I'm still working on this technique.  Also those curtains and that fixture are everything.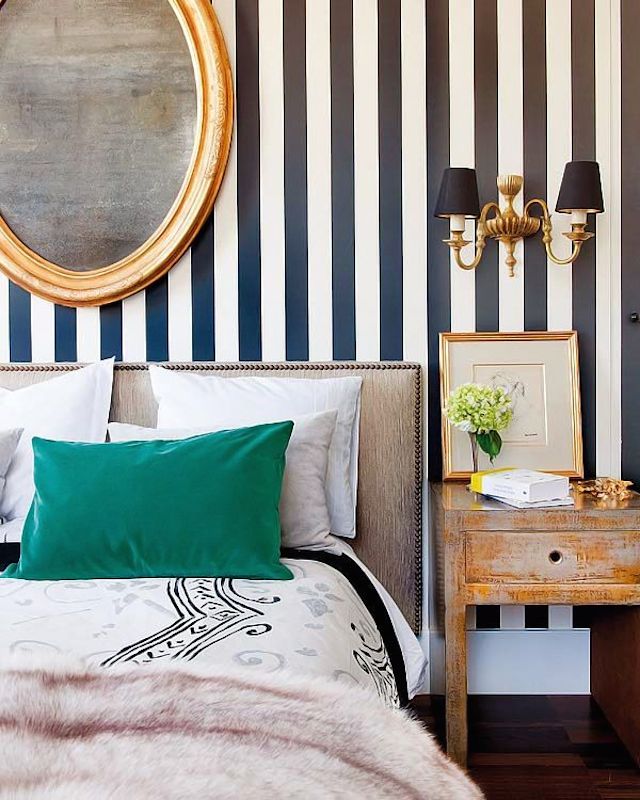 Every time I see this image I think it's stupid that I don't have black and white striped wallpaper everywhere.  I want to stripe the whole house.  Also, another example of an expertly leaned painting.