When I went to Biltmore last year and saw all of the beautiful chandeliers draped with greenery, a seed was planted.  I decided that this year I was going to try putting greenery on my chandelier as well.  I will not call this a how to or a DIY as I really took no pictures in steps while I was doing this.  Furthermore, the method would differ based on what your chandelier is like.  It is just an idea that I thought would be fun to show y'all.  If you have a real Christmas tree, then your materials are basically free.  And that's tough to beat.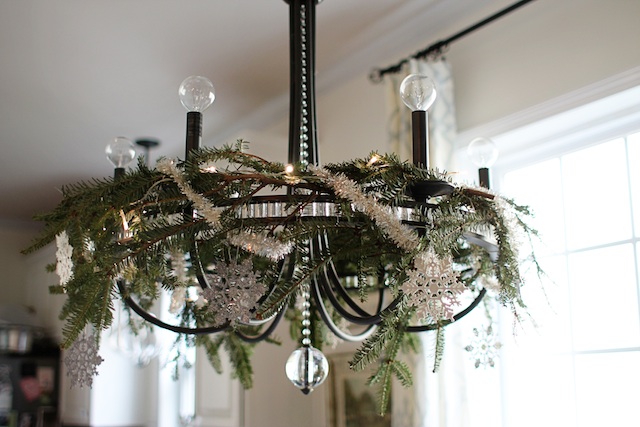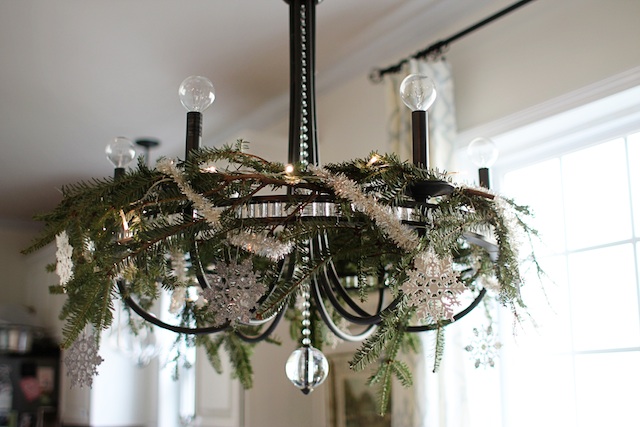 Step one to this plan was getting a tree and cutting the straggly branches off the bottom so that it fit in my tree stand.   Then I shook out the bugs and dead leaves off of the branches outside.  I took the branches that were thinner as some of them had parts hanging off everywhere and were too crazy to work with.  I also cut parts off of each branch as needed.  Most of my branches had a natural bend so I placed them on the chandelier appropriately for the way they curved.  Then as I placed each branch on my chandelier, I attached it in an inconspicuous place with string (I used baker's twine).  As long as the branch had a place to lay on the chandelier frame, it stayed on pretty well.  After everything seemed secure, I wrapped some tinsel garland around it and some battery operated led light strands with small battery boxes that I could hide under the branches on the frame of my chandelier.  Lastly, I hung a few snowflake ornaments.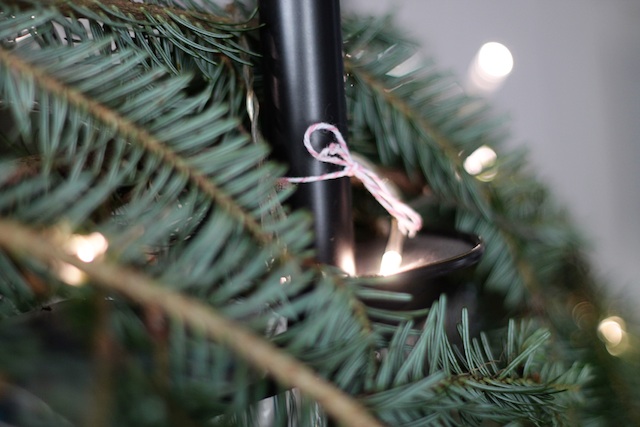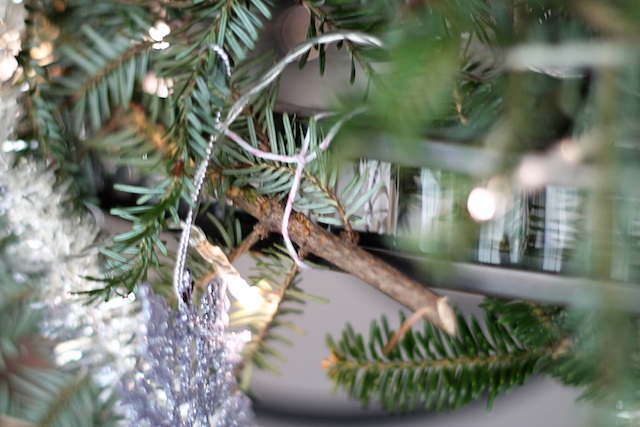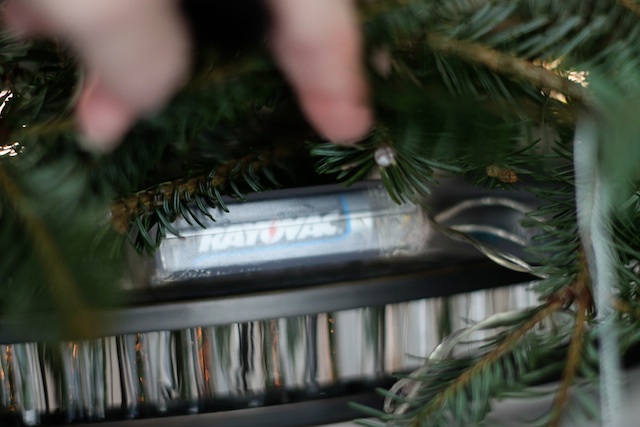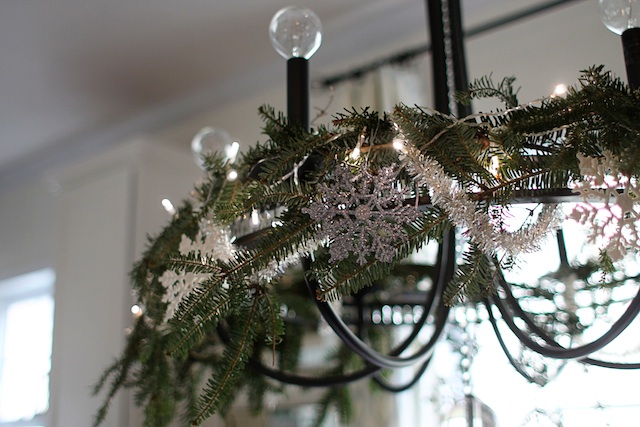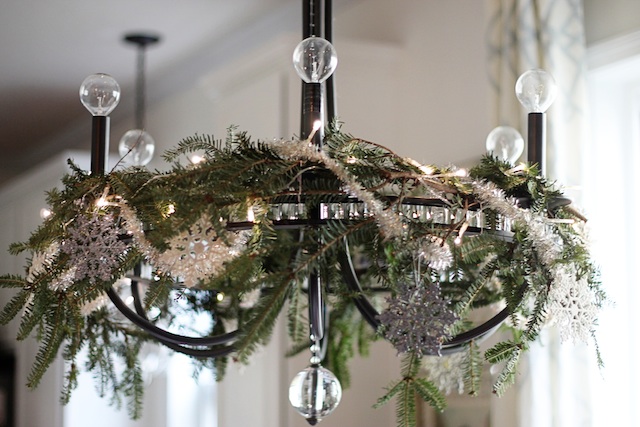 And that's it.  A cheap and pretty decorating idea.  Has anyone else tried putting greenery on their chandelier?  How did it go?