I started Christmas decorating this weekend which makes me pretty happy in my heart, but I am having a little bit of trouble figuring out how to mix things up from last year.  I refuse to buy all new decorations because 1) ain't nobody got time for that and 2) my bank account won't allow it.  So I need to figure out a way to make stuff I already have look fresh and new!  One of the most important areas to decorate is obviously the mantle.  Let's learn from the masters shall we?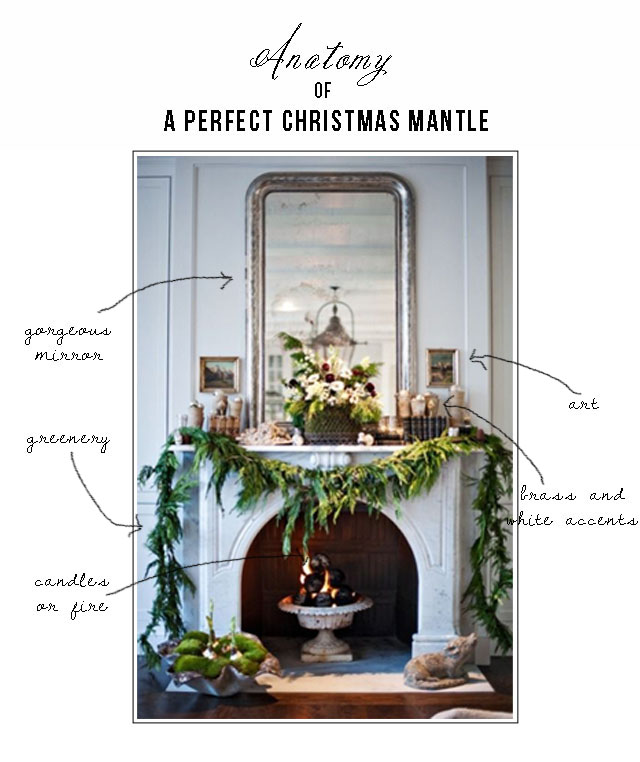 This is one of my favorites.  It is just so classic and sophisticated.  After perusing my Christmas pinterest board, it became apparent that all of the mantles I pinned had some important criteria.
1) Greenery.  And not just any greenery.  It needs to be lush and not fakey looking.  My garland from Ballard fits that criteria just fine.
2) A mirror.  Duh.  A mantle must.
3) Candles or fire of some sort.  So we've had this house for two years now and have yet to have a chimney sweep out to clean the chimneys so I can have a fire.  Which is stupid.  I need to do something about that.  I will also have lots of candles.
4) Some art that keeps things from looking too Christmasy and adds interest.
5) Gold and white accents.  Always.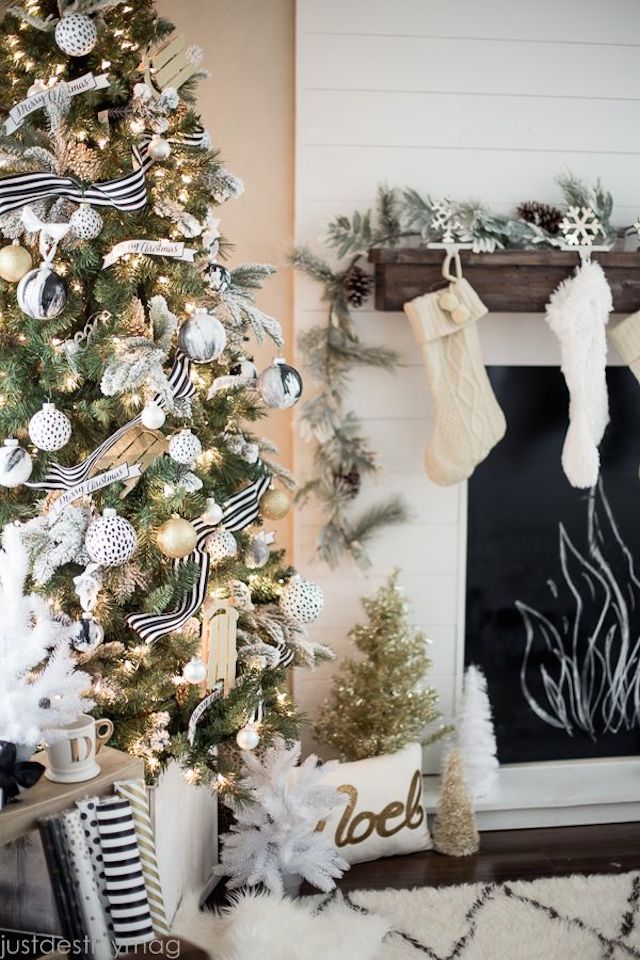 I am in need of some simple stockings.  Our cat ones from Target just aren't cutting it anymore (sorry Corey.)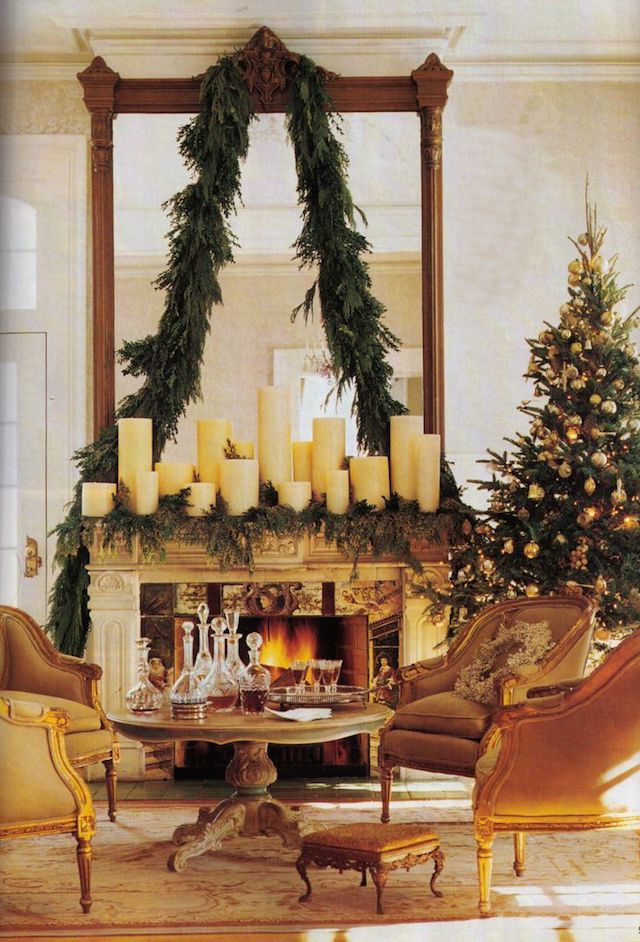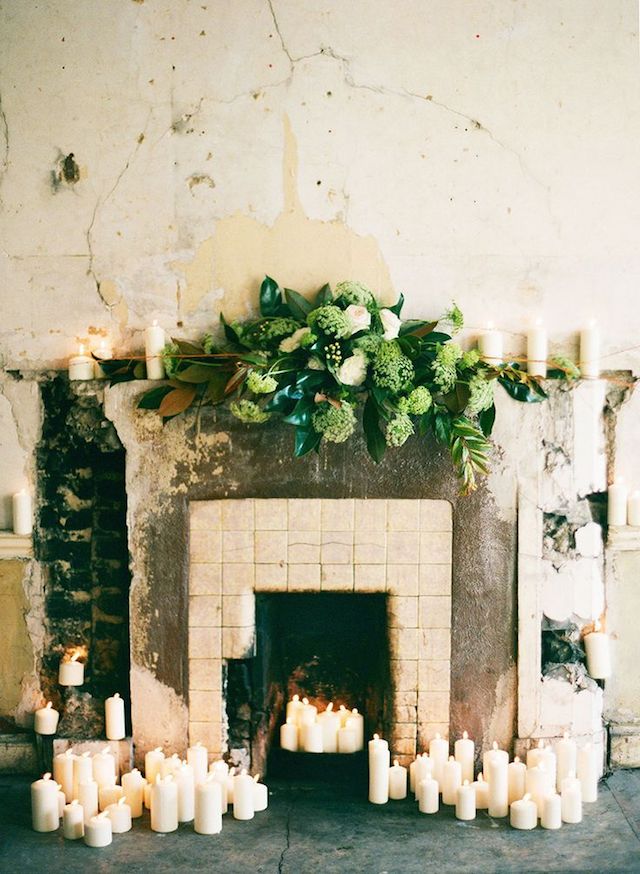 All the candles.  All of them.
Here are some pretty items just in case you are in need of mantle assistance as well.