It has kind of been killing me that we haven't been able to do a Halloween DIY this year so I decided to throw one together in literally 5 minutes the other night with some things I already had with the addition of white napkins I picked up at Target.  You will notice by the pronounced fold in them that I did not wash them before I did the DIY because I was being lazy.  I would recommend that if y'all try this, you do not follow my lead.  Anyways, if you guys are having friends over for Halloween and looking for a last minute idea to spruce up the table setting, this is it.  I used black paint instead of red for the "blood" because I thought it looked more sophisticated and less gory that way.  But red would probably be more realistic if that is what you are going for.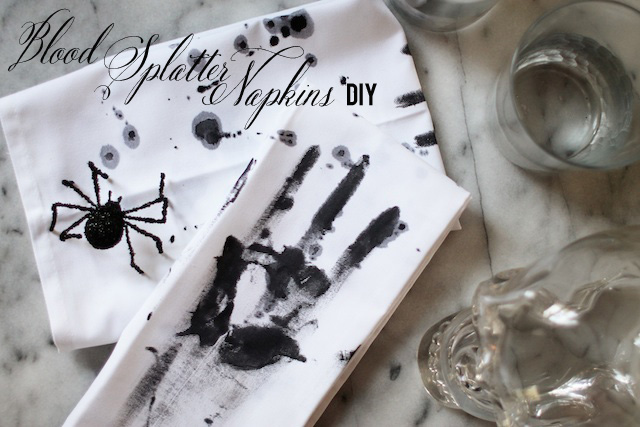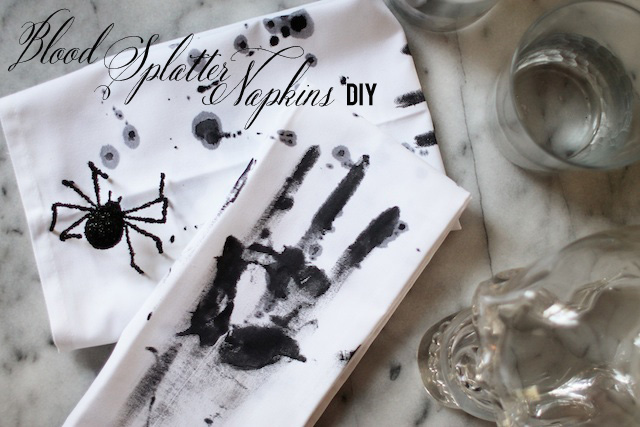 What you'll need:
– napkins
– black craft paint
– textile medium (can be picked up at any hobby/art store)
– a paintbrush
What you'll do: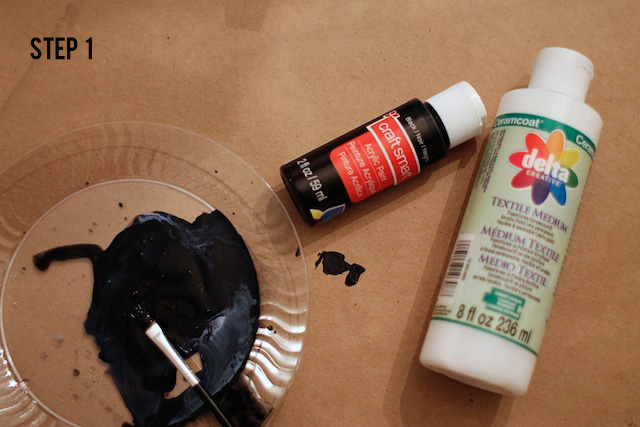 1.  Mix up your paint for use on fabric.  The rule is one part fabric medium to two parts paint.  I eyeballed it.  Then mix it all in with your paint brush.  After that, spray or drop a bit of water in at a time so you have a very thin paint in some areas and thicker in the middle.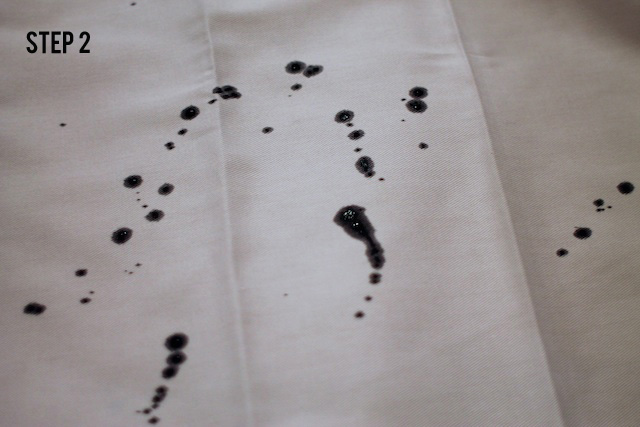 2.  Take your paint brush and load it with thin paint and start splattering by shaking paint onto your napkin.  You can paint on thicker paint for darker areas.  Just do it however you think looks good.
3.  Paint your hand thickly with paint.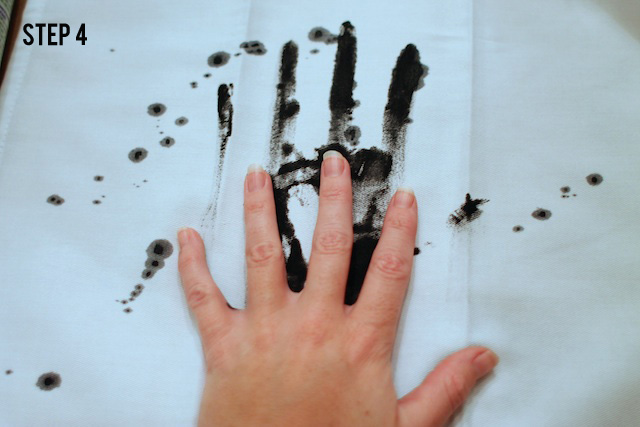 4.  Before it has a chance to dry at all on your hand, bring it down in the middle of the napkin and smear downward using your other hand to hold the top of the napkin.  When you do this step, be sure to pay attention to where you will be folding the napkin so the hand will be visible.
Let dry and you are good to go.  I would also wash these puppies by themselves for the first time so black paint doesn't bleed on your clothes.  The textile medium helps hold the paint on and I have used it before with success but you can never be too careful.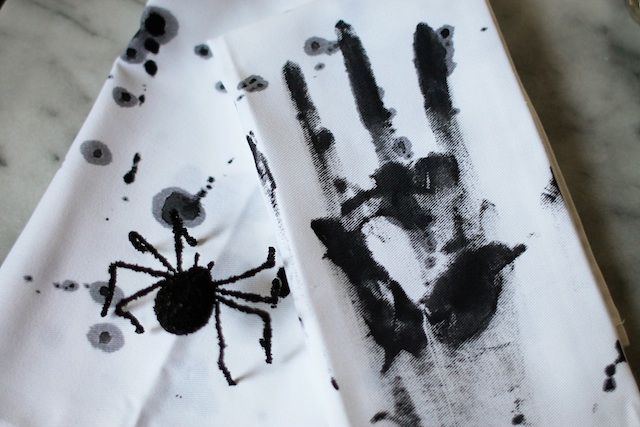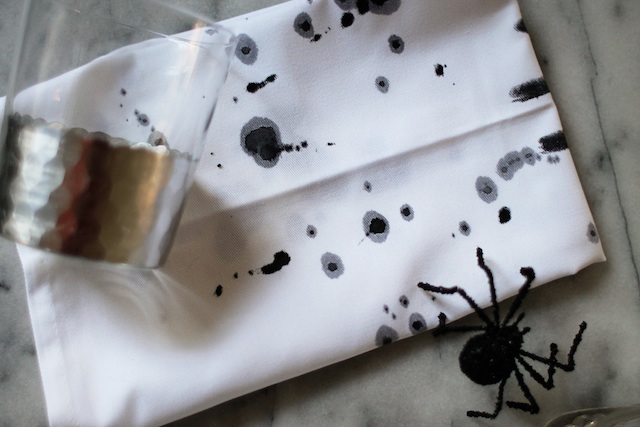 Spooooky!