I know it seems like Colleen and I are posting a new gallery wall from our homes like every other week.  At least it feels that way to me.  But this is actually only the second one I have done and Colleen has done 2 as well (one being gigantic) so that adds up to 4 in total between the two of us.  So basically we don't have 80 gallery walls like it seems.  I promise.  Anyways, there are several reasons I decided to do another one.  The main reason being I had all of these pieces of art purchased on travels that I had nowhere to put.  Also, I have been wanting a full length mirror on this wall in my bedroom for several years but never really found one I wanted that wasn't at least 50 million dollars until I discovered this oval one at West Elm and conveniently had a gift card to help bring down the cost even more.  Since it is so nice and simple, I thought it would be perfect to put a gallery wall around it.  So that's what I did.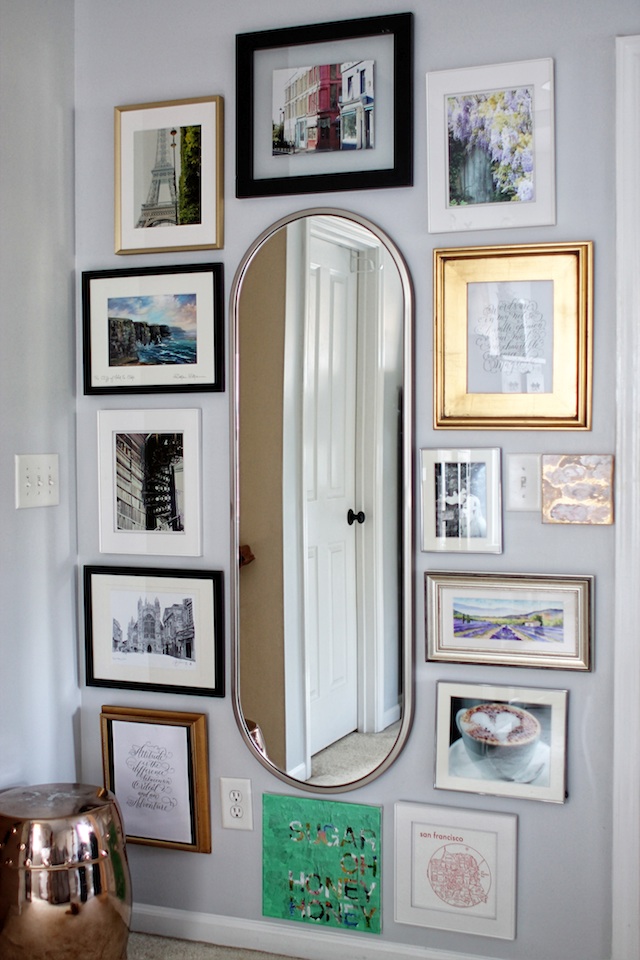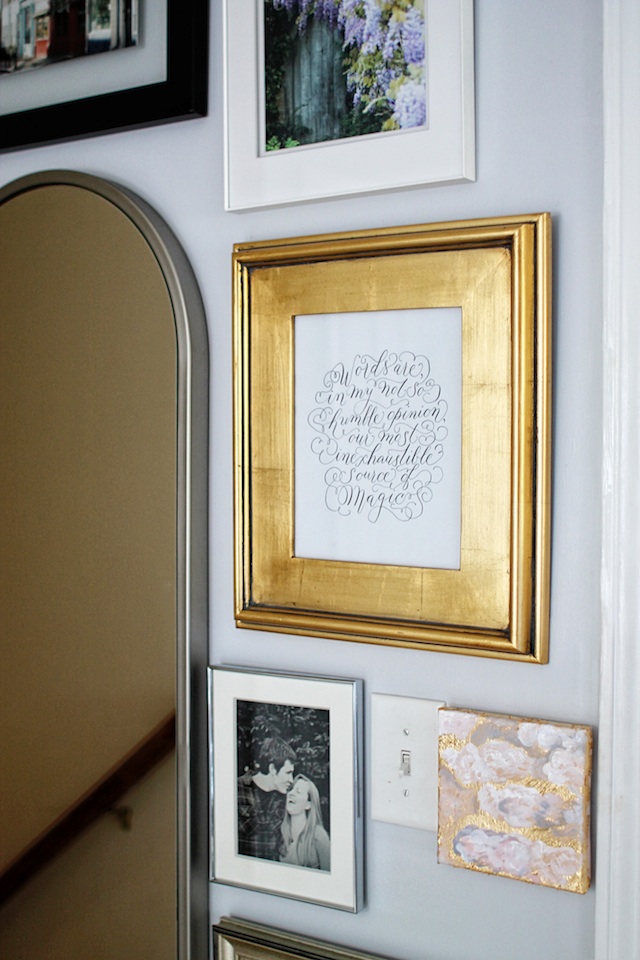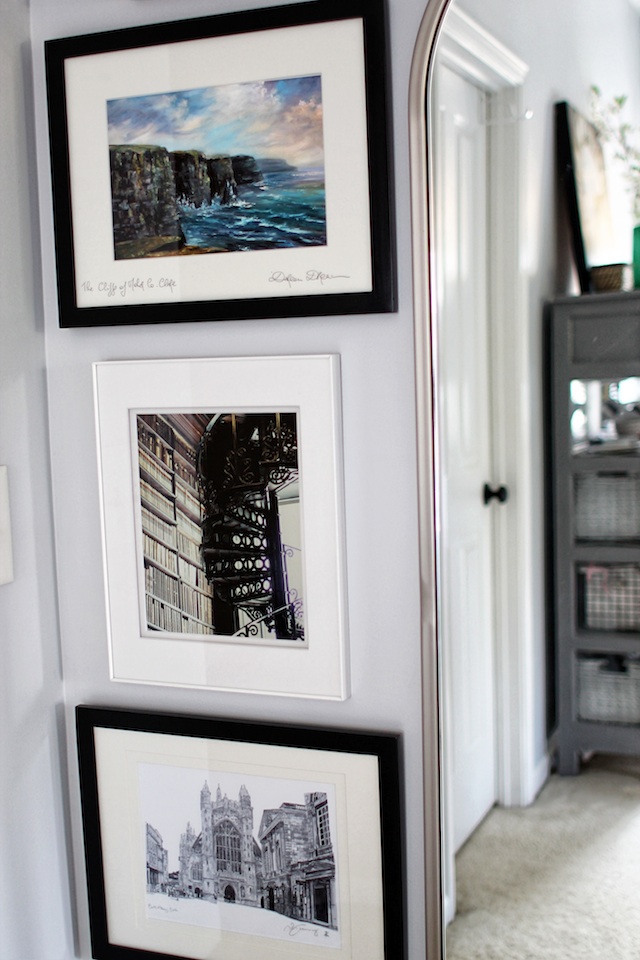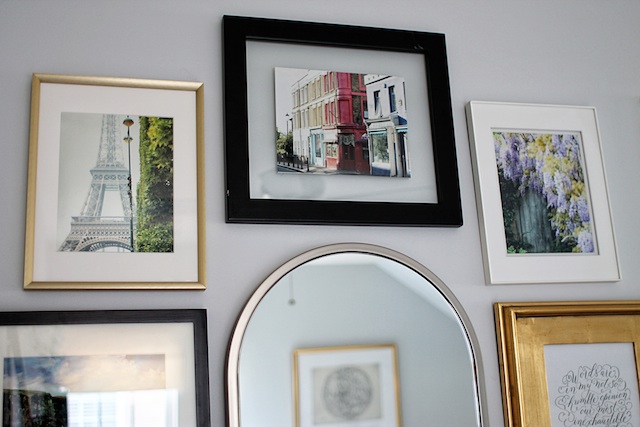 Here are some sources for things that are available.  Obviously a lot of these things were photos that I took, art that I bought overseas, or calligraphy that I made including that Dumbledore quote which I am kind of in love with if I don't say so myself.  Colleen and I are working on trying to make a shop for purchasing art and wedding calligraphy.  In the mean time, if you have any interest, just email us.  Currently, you can buy her photos here, but that will probably be moving soon as well.
1.  Old floating frame from Target (no longer online) with photo by me from Notting Hill
2. Gold frame with Eiffel Tower photo by Colleen
3.  Target frame with print from Ireland of the Cliffs of Moher
4.  White Frame with photo by me from Trinity College Library Long Room in Dublin
5.  Target frame with print from Bath of the Abbey
6.  Frame from antique mall and calligraphy art by me
7.  Art made for me by my buddy Taylor 🙂  We loved Now and Then growing up
8.  White frame with Letterpress print Colleen bought me in SF of the neighborhoods. Similar here
9. Target frame with Cappuccino photo by me.  My last morning in England before flying home and the barista made my coffee with a heart.  I thought it was the cutest and reminds me of how much I loved my trip.
10.  Custom frame with lavender fields watercolor that Colleen brought me from Provence.  One really obnoxious thing about art from other countries is that they are always random sizes and they require custom frames.
11.  Target frame with mushy boyfriend picture
12.  DIY art by me.  Tutorial coming this week.
13.  Frame from Dick Blick with calligraphy by me from the great Dumbledore
14.  Frame with photo by me of garden gate with wisteria in Castle Combe, England.
15.  Mirror