Excuse my dorky post title.  I couldn't help myself.  Have you guys seen any of the promotional photos of the PoppyTalk for Target line that is coming out on June 22nd?  I have read that it is geared towards "glamping."  I am not sure about that but camping has never really been my scene.  A combination of having a bad experience at summer camp, being scared of the dark in general, and being completely scarred by the Blair Witch Project make it safe to say camping isn't real high on my summer priority list.  What does make the list however, is s'mores.  It is gonna be hard to resist those precious floral toasting sticks.  A few years ago I had a s'mores bar at a game night with friends.  It was a real delight and my cousin Bill was so impressed that he still mentions it quite frequently.  Some of the combinations we tried were exceptionally yummy and I thought it would be fun to share them.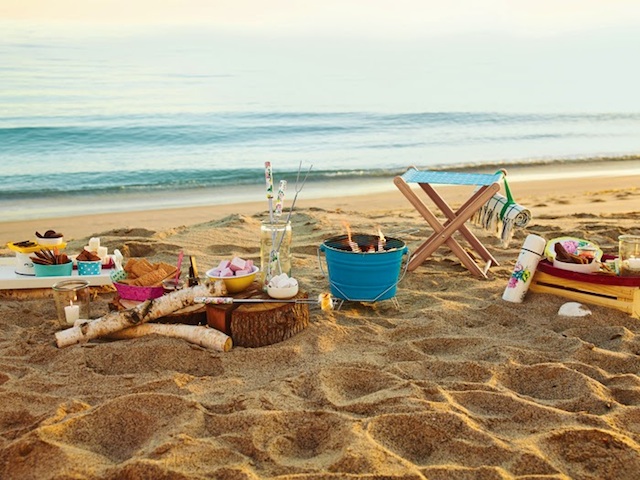 How cute is all this stuff??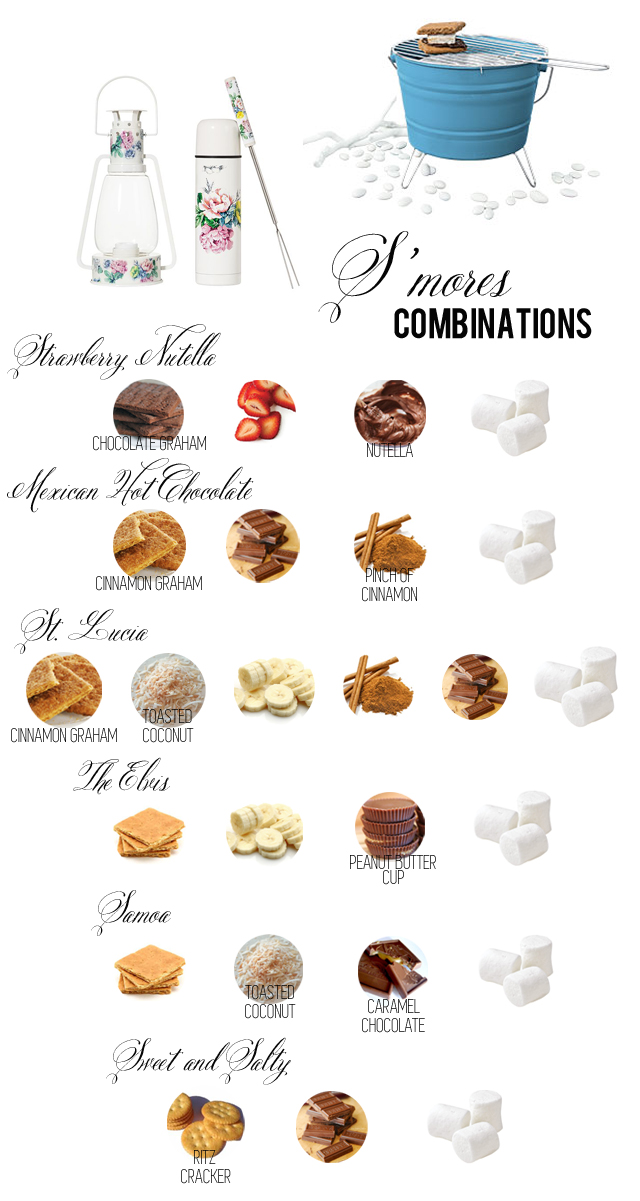 My personal favorite was the St. Lucia because I am a maniac for cinnamon and coconut.  Which one do you think y'all would like to try?