I mentioned several weeks ago that Corey randomly came home with a used media center from Goodwill.  Well we finally finished updating that sucker and I cannot believe how much of an improvement it makes on my TV watching situation.  I spend half the time just thinking to myself "Self, that is good lookin."  Initially we were going to paint it white but then I realized that that side of the room has absolutely no color, so I went with navy instead.  You guys know how I can only paint things neutral colors.  It is a rule I guess.  And since you can never have too much gold, I picked up some brackets from Home Depot to make it look a little bit like a campaign dresser.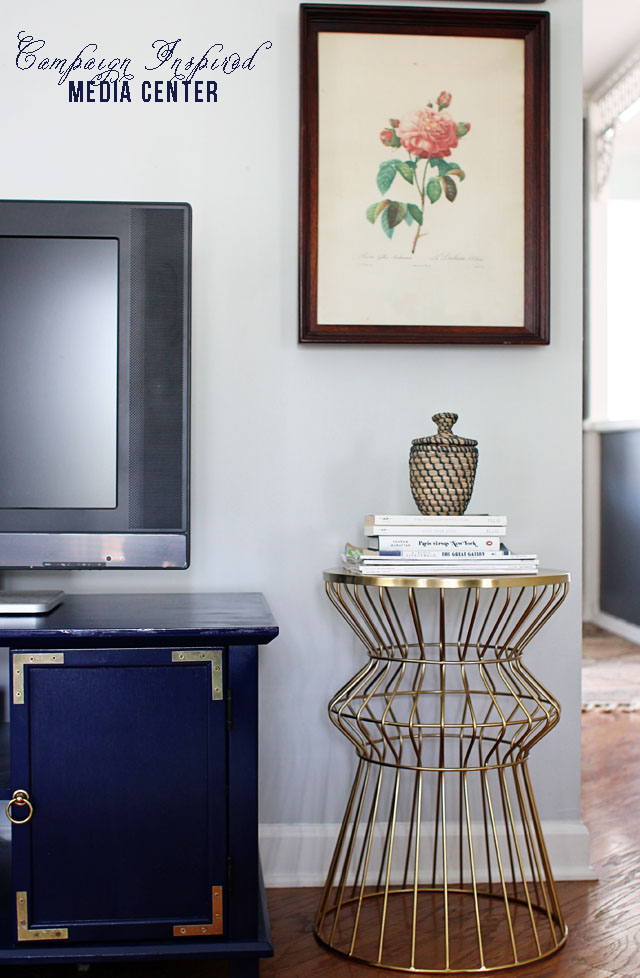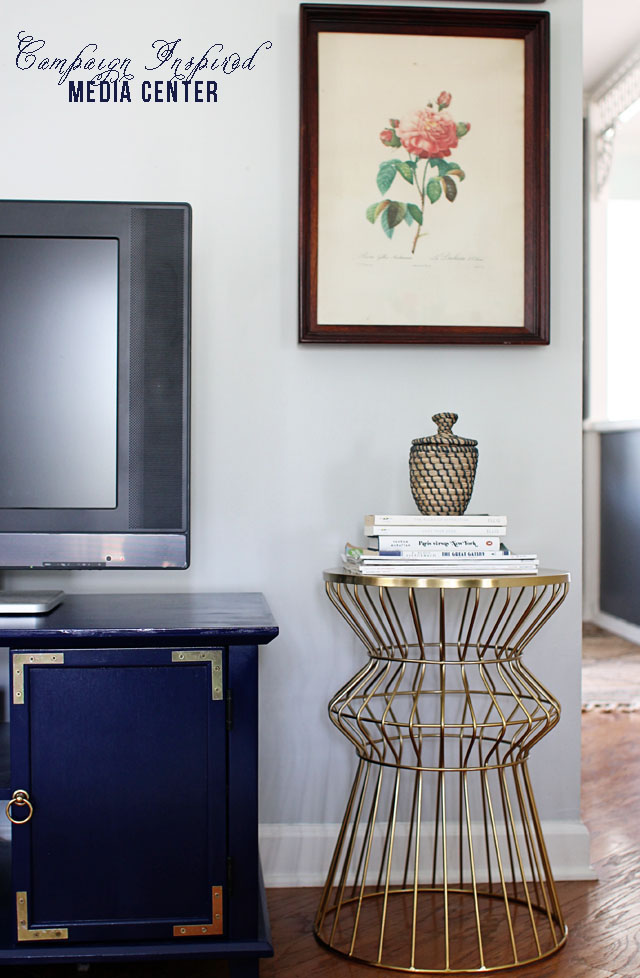 Materials:
– Rustoleum Painter's Touch Spray Paint in Navy (we needed 4 cans)
– Rustoleum Painter's Touch Primer 
– Brass brackets (2 sets of 4)
This is more of a before and after than a DIY, but I did want to mention a couple of things.  I decided to use spray paint instead of oil-based paint because I thought it might be an easier way of getting a lacquered look, but I thought it was actually much more of a pain because the darn thing needed so many coats.  I've since read that there is a fancy adapter that makes the paint spread easier, so maybe do that.  After sanding, priming, and then 4 coats of paint, the finish was still super uneven.  Luckily, two coats of the polycrylic created a nice and glossy finish.  We let the media center sit for another day or so and then Corey installed the brackets by placing them onto the desired position, drilling in little holes for the screws, and then screwing in the brackets.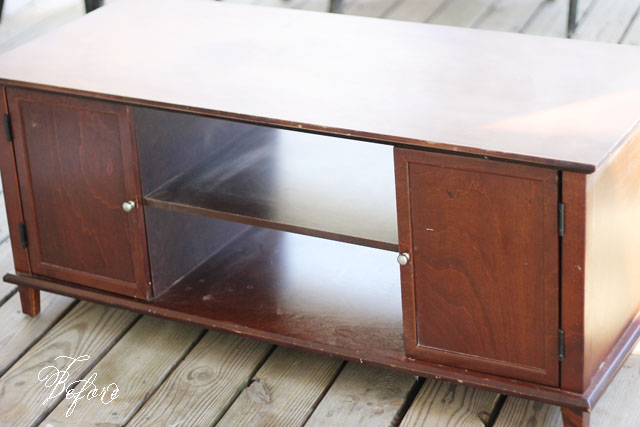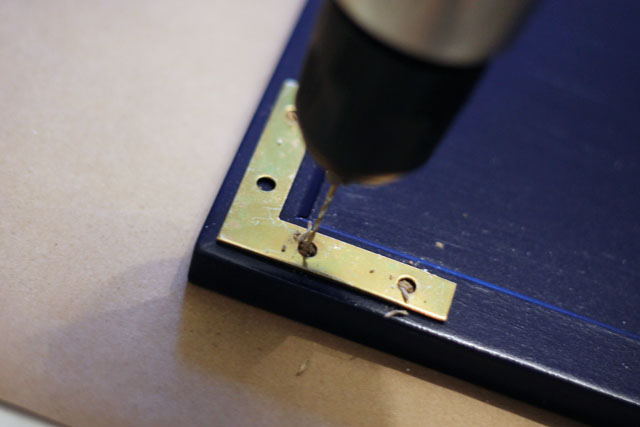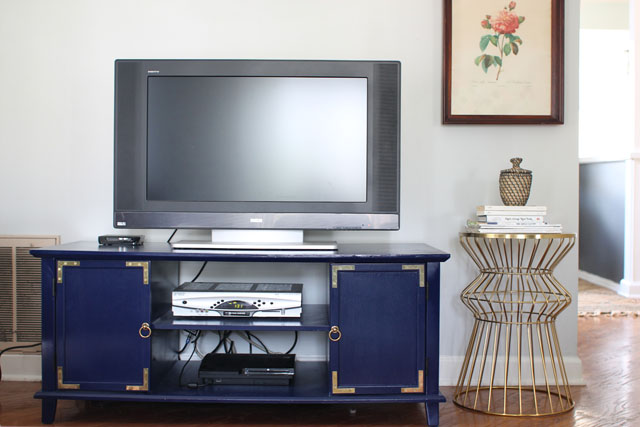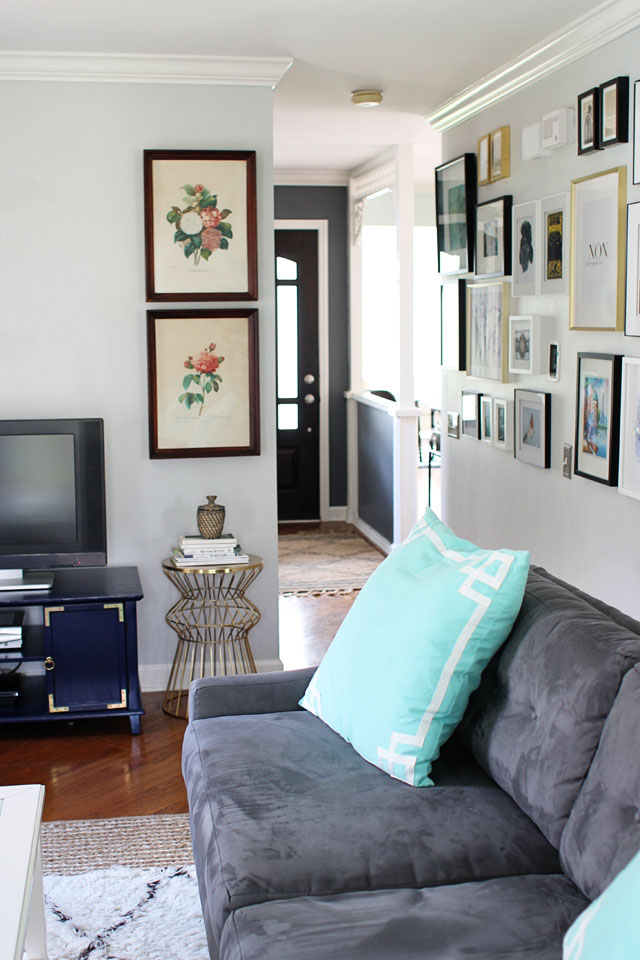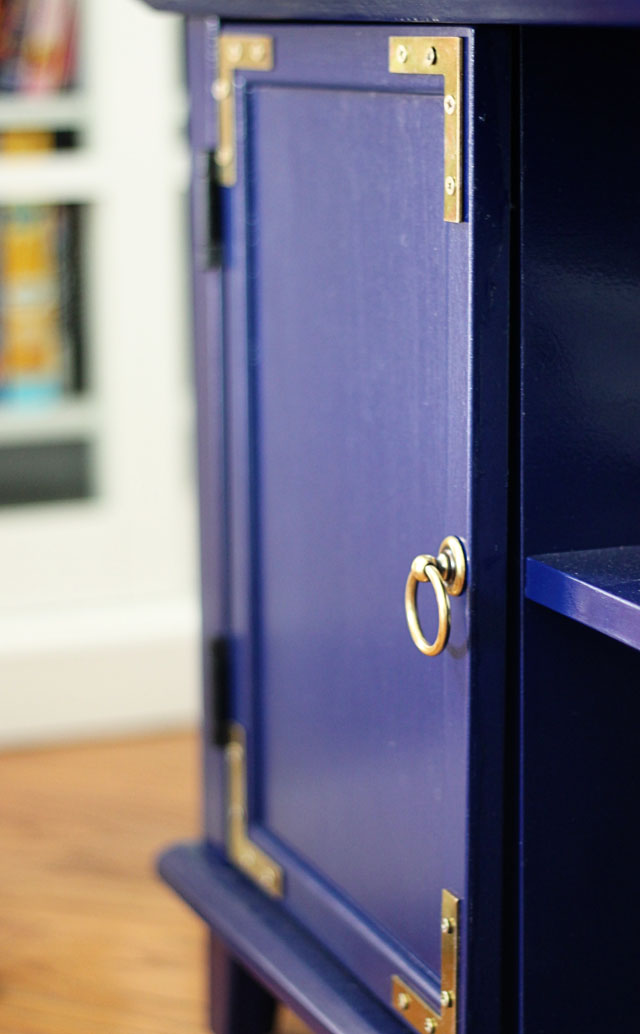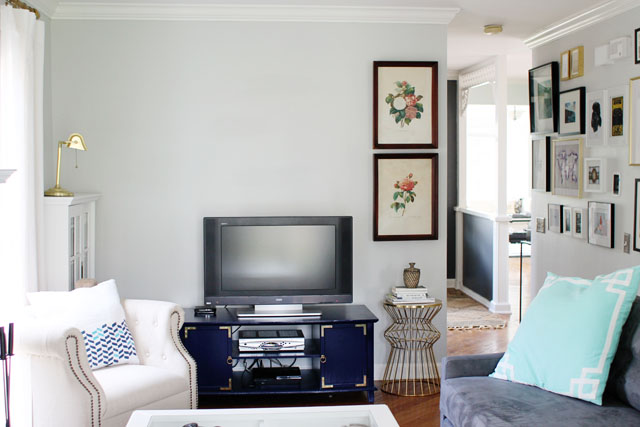 I found the botanical prints at Habitat for Humanity Restore last week and I really love them, but I do think I need something going on on the other side of the wall as well.  Maybe in the corner.  Oh, and disregard the mess of cords behind the stand.  Just pretend I organized them already.