Hello my dears!  We have a very special Wedding Wednesday surprise for you guys today.  Lauren, one of my best friends since forever, is here guest blogging to share her younger cousin's exceptionally beautiful wedding.   I have also known Ginny for a long time through Lauren and I am beyond thrilled that she was willing to share with us.  In other exciting news, Ginny just launched a new online clothing store full of very fabulous and affordable pieces.  As soon as you guys check out her lovely wedding, follow the link below and pick up some new goodies for yourself for your spring wardrobe.  Without further ado, here is Lauren…
Ginny and Kyle were married on July 5th 2013 in Pinehurst, North Carolina. They are the sweetest and most fun couple you will ever meet!  I am a bit biased being the cousin/older sister of the bride, but you will be able to see from these pictures what an adorable couple they are.
The wedding ceremony and reception were held at The Fair Barn in Pinehurst, North Carolina.
The bride and her mother worked hard at making the day even more special with the DIY touches including vintage milk jugs/mason jars for flower arrangements, and vintage china mixed and matched for place settings. As you can see, it all came together beautifully and made for a picture perfect wedding.
The sweet couple met in Nashville, Tennessee where they now live as newlyweds.  Kyle works for Provident Records and Ginny is about to launch a new online clothing boutique, Vinnie Louise.  You can support her new store starting April 1st!  If you like Anthropologie and Free People styles but prefer to shop on a TJ Maxx Budget, look no further! She has some awesome items in her line.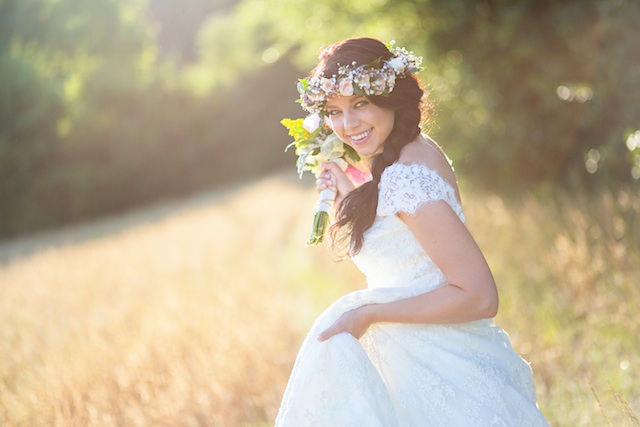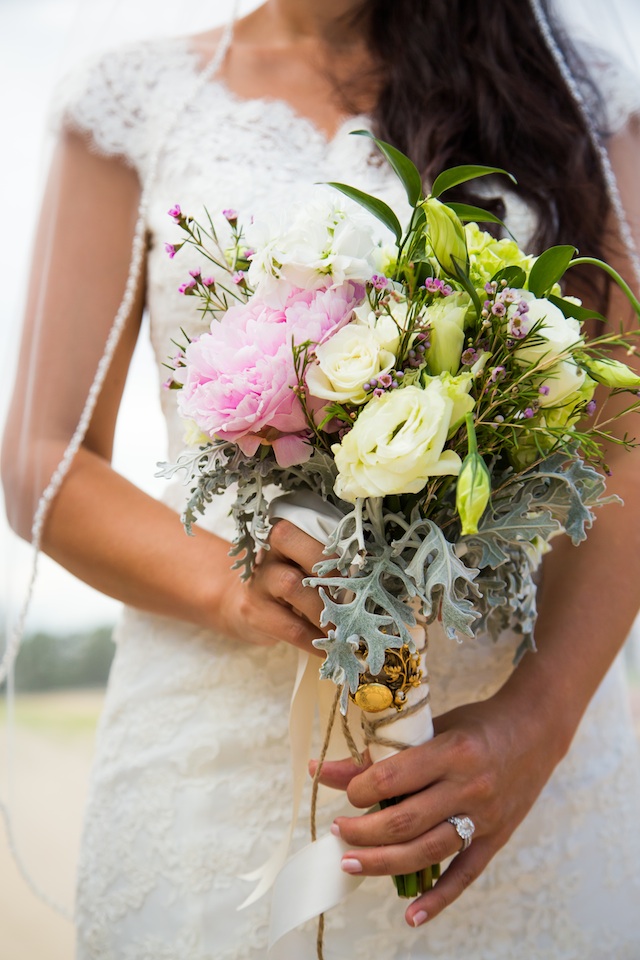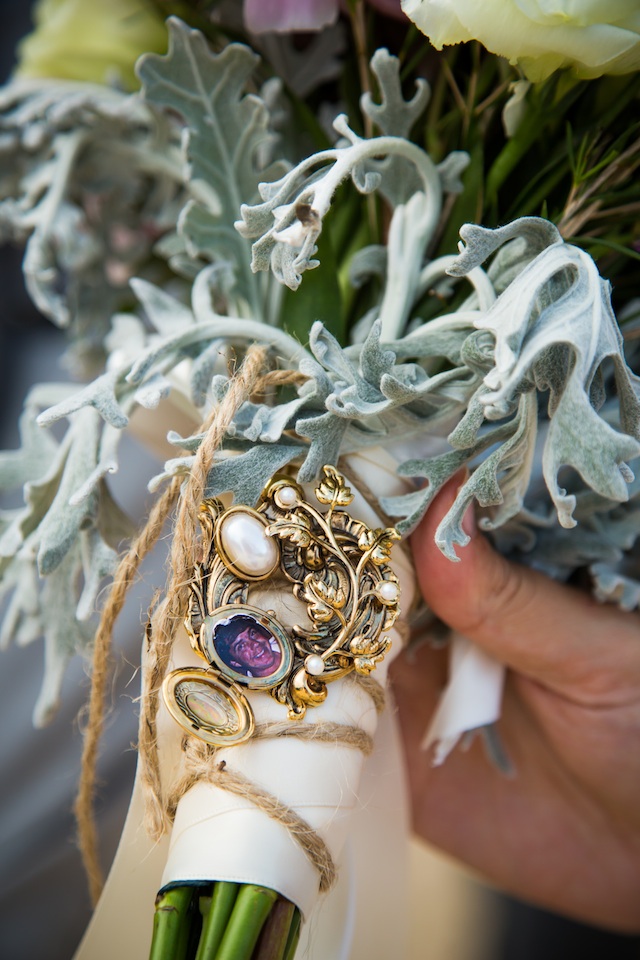 The locket on Ginny's bouquet had a photo of her father that passed away when she was young. This way he could "walk her down the aisle."  So sweet.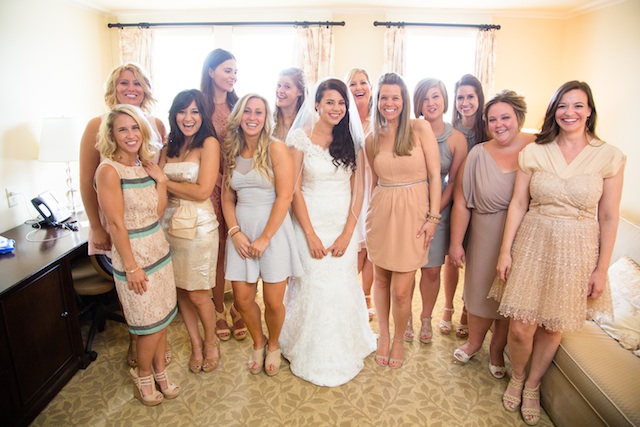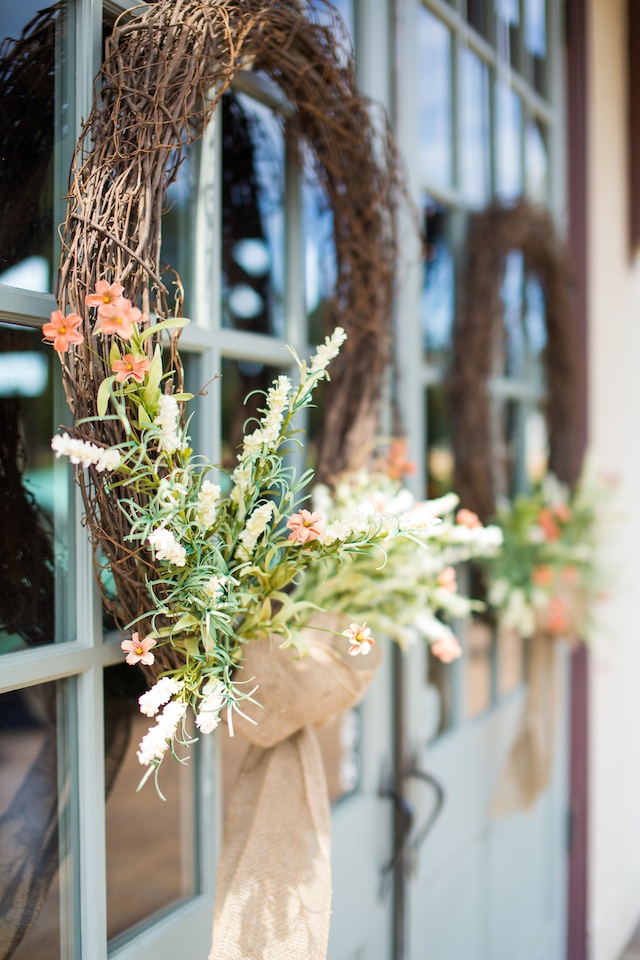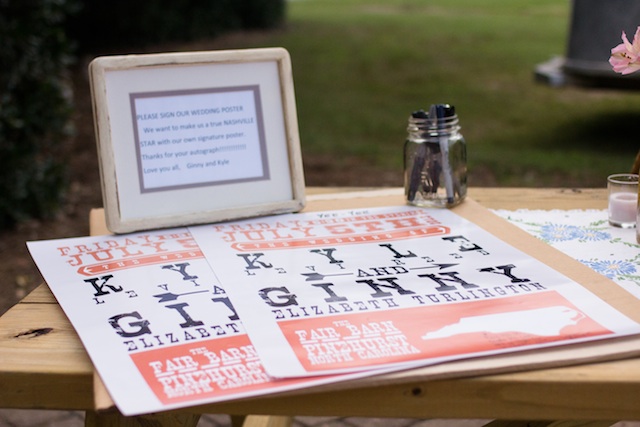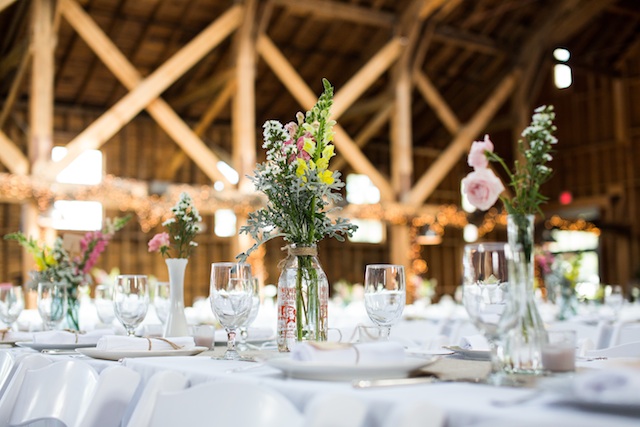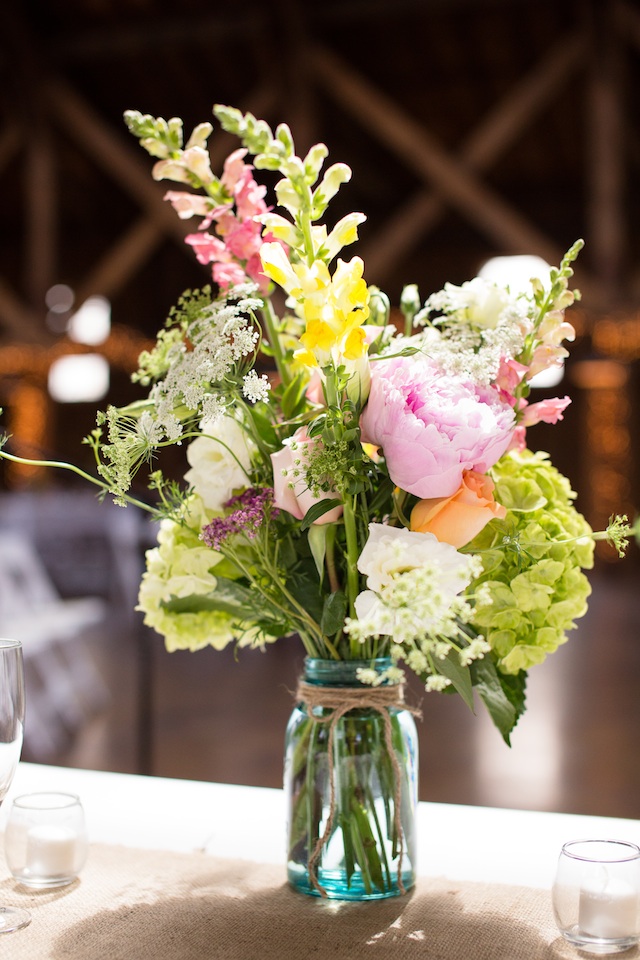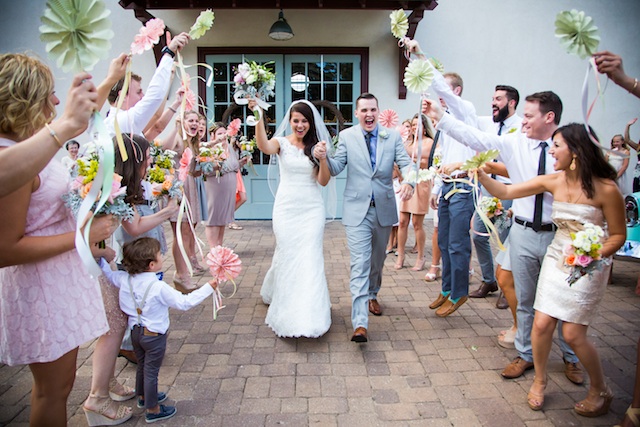 Venue: The Fair Barn in Pinehurst, North Carolina
Photographer: Tim Sayer, Sayer Photography

Floral: Florist, Janet Robertson of Aberdeen, North Carolina
Make-Up/Hair: Lauri Canter
Dress: Allure
How is that for some serious eye candy on a Wednesday?  Thanks so much to Lauren for posting, Ginny for sharing her special day, and Tim Sayer for use of the stunning pictures!