I came home on Friday to a lovely used media console that Corey found at our favorite Goodwill sitting on the porch.  Our current console is falling apart, so it was a nice surprise.  We are in the midst of painting and changing out hardware and I will hopefully be able to share it with you next week, but in the mean time I have started thinking about how I am going to decorate around the new piece.  Typically the most attractive option for decorating (read: hiding) around the TV is to do a gallery wall as is evidenced in my collage, but the wall that the console will be on is actually right next to our french gallery wall, so I think it would be a bit too much.  Instead, I think I am going to choose several larger scale art pieces on the wall, decorate with some knick knacks on the console and maybe a pretty lamp.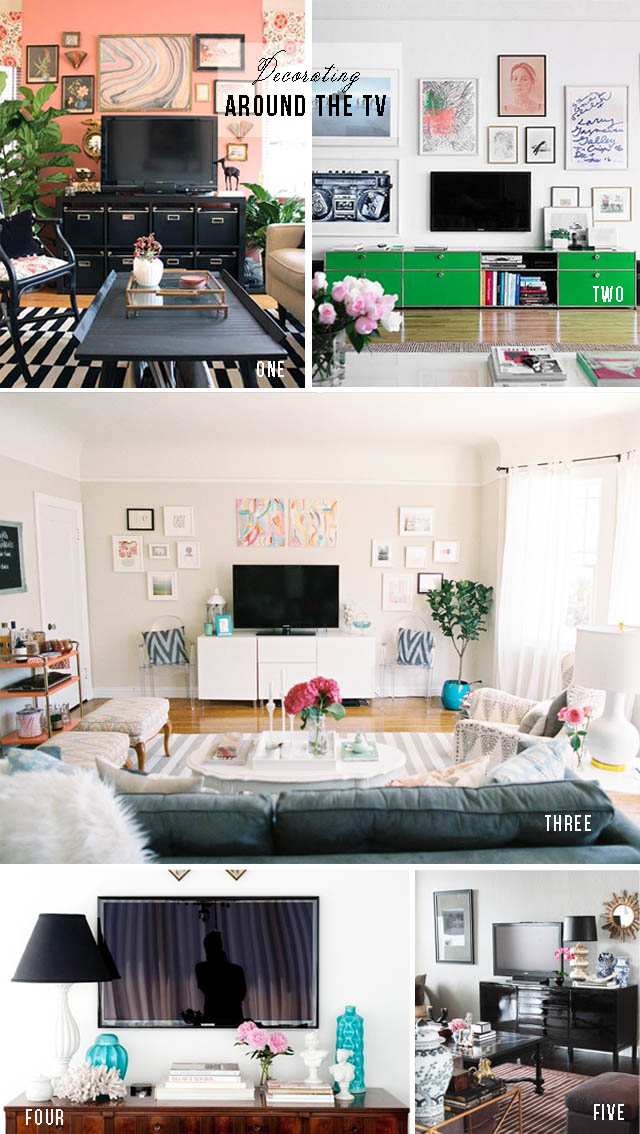 Image credits:  One  /  Two  /  Three  /  Four  /  Five
Speaking of gallery walls, if you follow me on Instagram you'll know that I started hanging the one in my office/living room.  I'm still waiting on a couple of pieces, but it already makes that room feel so much more together.  Maybe I will actually start to do work in there.