A couple of weekends ago, Corey mentioned out of the blue that he needed to go out to the hardware store to get supplies for a DIY, which he promptly completed and took pictures of without any assistance and in record time.  I'm typically the DIYer around our house but I'll admit that this is really pretty good looking.  I'm thinking about letting him take over while I drink delicious beverages and lay on chaise lounges.
Hello, I am Colleen's doting husband Corey (Colleen may have written this sentence).  I have been searching for DIYs to do so that I could impress my fancy blogger wife, when I came across some awesome skyline art.  I figured that it would be something that even I could pull off.
The benefit of this DIY is that you can make it personal by choosing your favorite city skyline, whether it be where you were born or live or a place you love to visit.  I chose Charlotte's because I was born and raised here, and have always felt that Charlotte has one of the most beautiful skylines.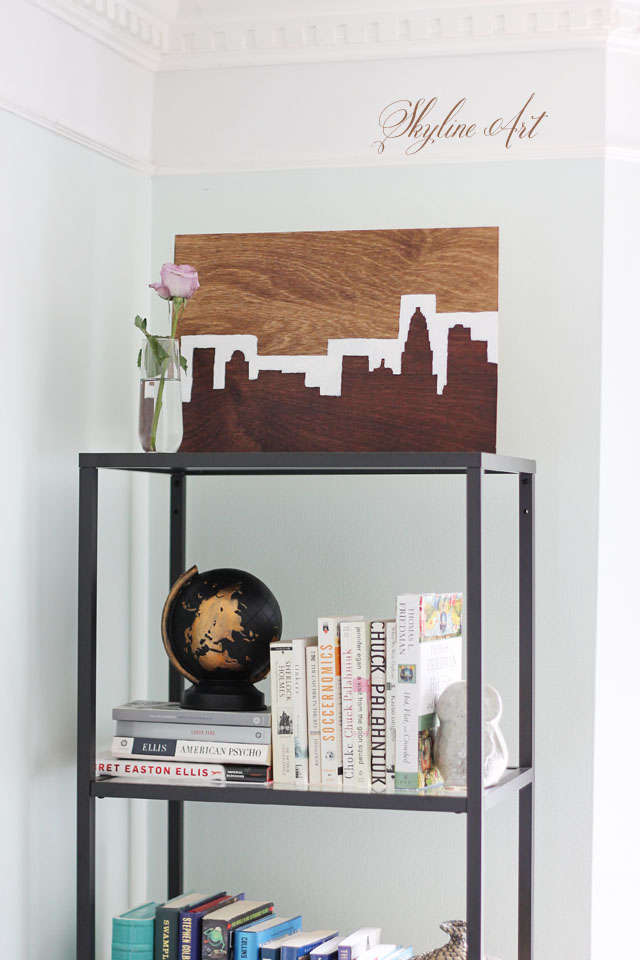 What you'll need:
– a piece of wood ($5)
– two shades of stainer ($10)
– old brushes lying around the house
– paint tape ($3)
– craft paint ($4).
More than likely you'll have a majority of these items
What you'll do:
Step 1:  Using the lightest shade of stainer, stain the entire wood and then let dry.
Step 2:  Relax on your couch, watching TV and tape up your skyline leaving what will be the silhouette of the buildings free of tape.  You can do a light outline of your buildings with a pencil as a guide to help.  For my skyline, I chose a view of Charlotte from the south side that I found on the internet.
Step 3:  Stain the untaped portion.  I had intended for this to be the last step but discovered that after it dried and I removed the tape, the stainer had bled a little.  No problem, my wife had a fix.
Step 4:  Paint a layer of white (or whatever your choice of color) in order to cover any of the stainer that may have bled.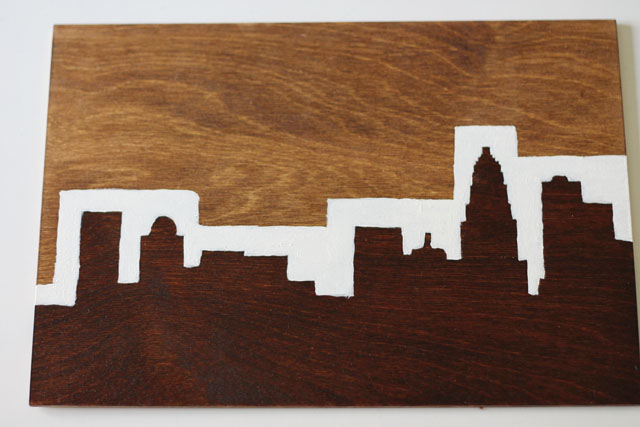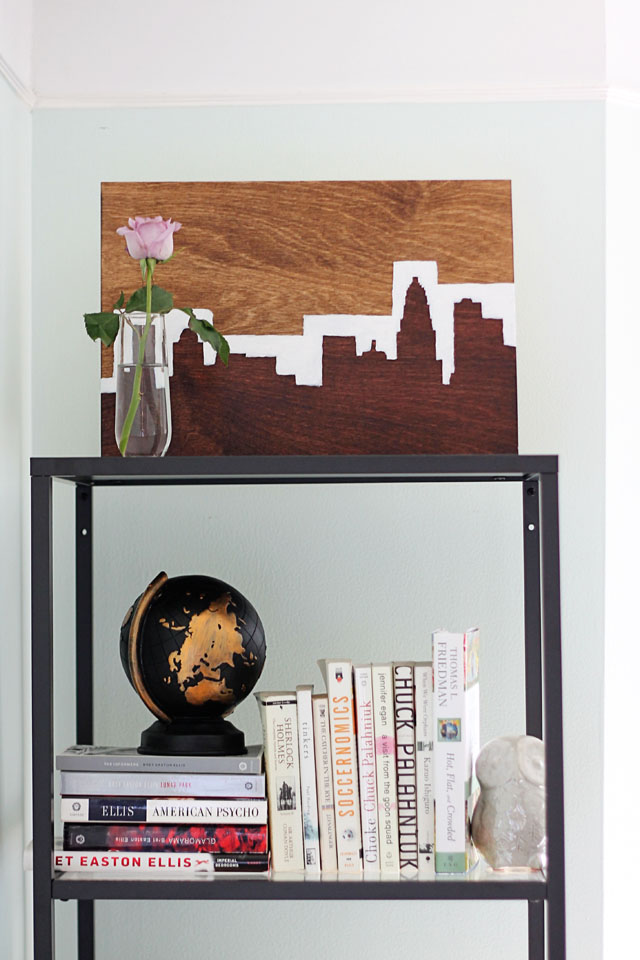 So good right?