When we got back from Europe, I realized that Corey's birthday was in one week and I had literally no plans.  None.  Whoops.  So I thought it might be fun to throw a last minute party for him and all of his friends.  Despite my super late invitation, most of our favorite people were able to come, and it was just the thing we needed to make us feel home.  I made a chocolate raspberry cake from Deb that I could eat in one sitting, and I don't even like chocolate cake.  I do have to warn that it was a total pain; there was chocolate chopping and raspberry straining involved.  But I think it was worth it.  Meg and I discussed the frosting situation and decided that it might be better to go chocolate buttercream rather than the chocolate ganache in the recipe.  I used this one and it was to die for.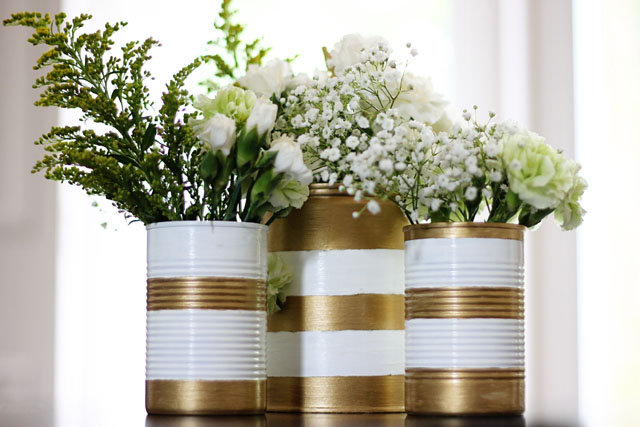 Corey specifically requested that I not spend a lot of time on decorations, so I only did a couple of small things.  My favorite was little animal stir sticks that I made to stick in the mojitos.  Corey loves animals so I got the idea to make stir sticks and wasn't sure exactly how I was going to do it until I saw this DIY from A Subtle Revelry.  To make them, I bought some small plastic zoo animals from Michael's and spray painted them gold.  (I should do a count of how many things I have spray painted gold in the last month.  It would be ridiculous.)  Then I bought wooden skewer sticks from the grocery store and drilled small holes at the bottom of the animals to match the size of the skewers.  While drilling, it is much smarter and safer to use pliers to hold the animals in place than using your hand, which I realized just in the nick of time.  Then put a little monkey glue (or other) on the tip of the skewer and push into the animal.  Everyone really loved these and I will be using them again.  Oh, and we used this mojito pitcher recipe and it was delicious.
Also, there were sparklers.  Because sparklers make everything better.
 And some of my favorite people.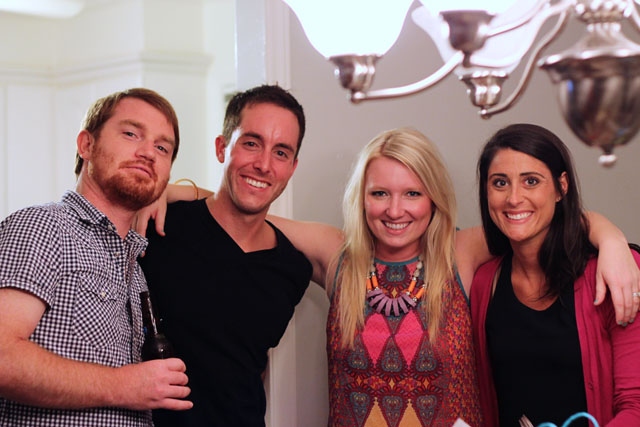 Unfortunately, I was a very bad blogger and didn't take many pictures during the actual party, including any of the birthday boy.  Luckily, Lindsay took this adorable video of him playing with sparklers.  Happy Birthday Cor!


Grade A Sparkle. @geofuzzz @colleen_twodelighted by @lindsaysteel