I like to refer to April as "the month of cake."  It seems that at least twice a week in April each year, I find myself indulging in some form of cake.  Mostly this is because of the various individuals in my life (including myself) who have April birthdays.  This quite obviously makes it one of my favorite months.  I always try to get things back in order as quickly as possible once May begins so as not to have to buy any new clothes.  This venture has been a dismal failure this year as I am happy to report that I have eaten cake every day in May thus far save one.  That, my dears, is truly ridiculous.  One of these occasions was my lovely friend Lauren's birthday get together.  I bought her some cupcakes and found myself feeling sad that I had no toppers for them about an hour before I left my house.  This simple little idea (that I already had all materials for) popped into my head and took a grand total of 10 minutes all said and done.
What You'll Need: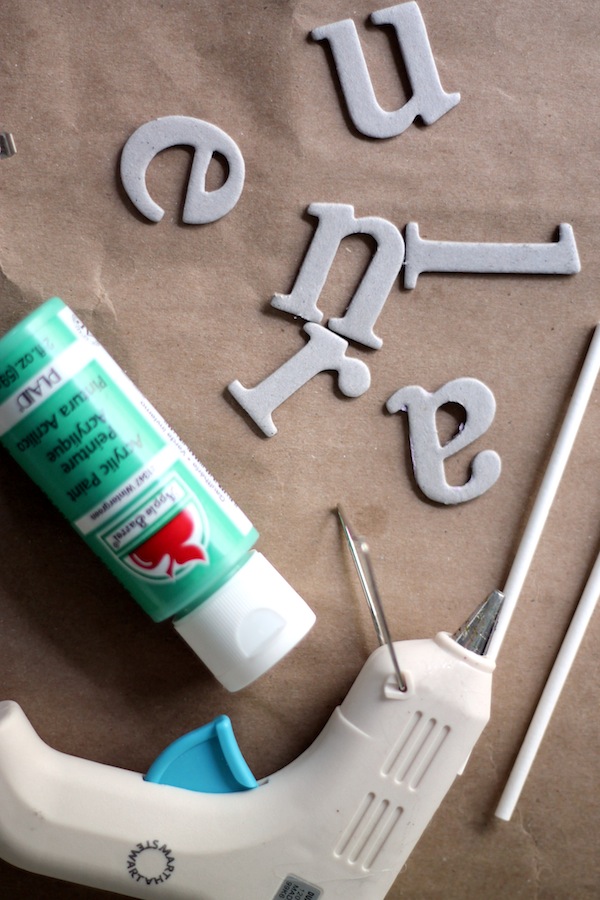 1. Chipboard letters-  Mine are from a company called Paper Studio and I got them at Hobby Lobby.  You can probably find something similar at Michaels
2. Paint and brush
3. Lollipop sticks
4. Glue gun
What You'll Do:
1.  Paint your letters and let them dry.  They usually dry in a few minutes.
2.  Glue a stick to the back of each letter.  Let dry and pull off strings that glue guns make.  You could use any other type of glue for this as well.
That's it dude.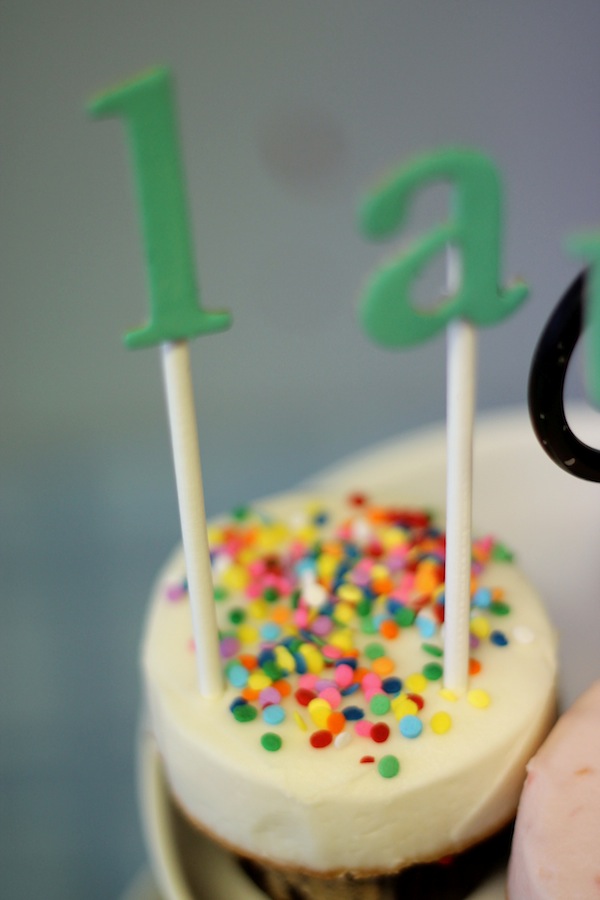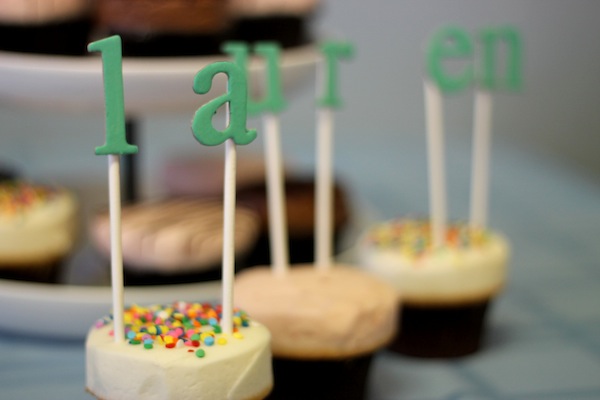 Super quick and super easy.   Can't say the same about my current state of cake withdrawal.