Lately we have been seriously hankering for some cake.  We wanted to try something a little different so we decided to bake rose water cupcakes.  We felt like this would be simple (not a lot of silly ingredients or directions)  and also something that is very appropriate for Valentine's Day.  After all, what says Valentine's more than roses?  The rose flavoring is only in the icing so it is pretty well balanced and not overly floral.  Also, if you don't like the way roses smell, you most likely won't like the way rose water icing tastes.  That's a little tip from me to you.  Rose water can be purchased at fancy grocery or baking stores and can sometimes be found in the international section in a normal grocery store.  I got mine from Williams Sonoma.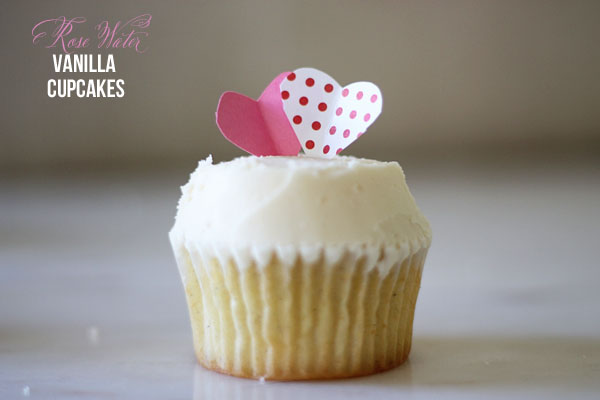 Rose Water Vanilla Cupcakes
From SprinkleBakes for Mod Cloth blog
makes 12 cupcakes
For Vanilla Cake
1 1/2 cups all-purpose flour
3/4 teaspoon baking powder
1/4 teaspoon salt
6 tablespoons butter, softened
3/4 cup sugar
2 large eggs
1 teaspoon vanilla extract
1 vanilla bean, seeded and hull discarded- I think the vanilla bean makes a big difference in the taste but if you don't want to shell out the money for vanilla beans, you can probably just add another teaspoon or so of vanilla
1/2 cup milk
1. Heat oven to 350°F and line cupcake pan with papers.
2. Sift together flour, baking powder, and salt. In a mixing bowl, cream the butter and sugar until lightened in color and fluffy. Add eggs one at a time, mixing well between additions. Beat in vanilla bean seeds and vanilla extract.  To get the seeds out of the bean, I just make a slit down the center of the bean and use my knife to scrape all the insides into the mixing bowl.
3. Add flour mixture and milk alternately, beginning and ending with flour. When completely incorporated, divide batter evenly amongst liners, filling them 2/3 full. Bake for 15-20 minutes, but check them after 15. Cool completely before frosting.
For Rose Water Frosting
1 cup unsalted butter, softened
3 cups confectioner's sugar
1 teaspoon vanilla
1/4-1/2 teaspoon rose water
1. Beat softened butter and confectioners' sugar together on low speed in the bowl of a stand mixer. Gradually increase speed until powdered sugar is absorbed and frosting becomes light and fluffy.
2. Add flavorings and mix on high speed for 2-3 minutes. Transfer frosting to a piping bag fitted with a large plain tip and pipe onto cupcakes or just spread it on.  However you like, really.
Something to note:  We used 1/2 tsp rose water and the frosting was PLENTY rosey.  Don't use more or your cupcakes will taste weird and apparently if you use too much rose water in anything, it will make that things taste like soap.  Gross.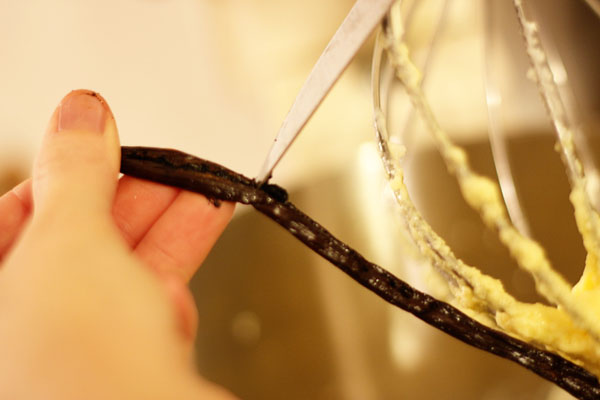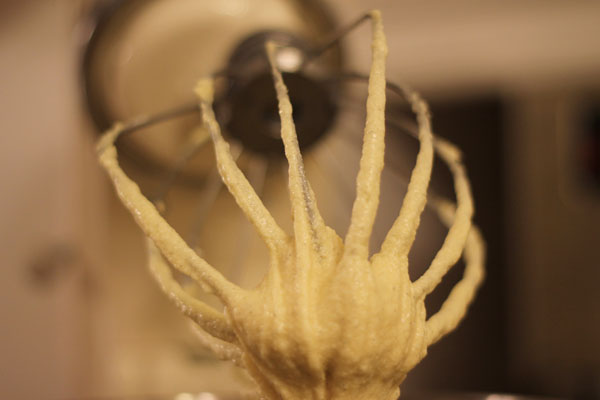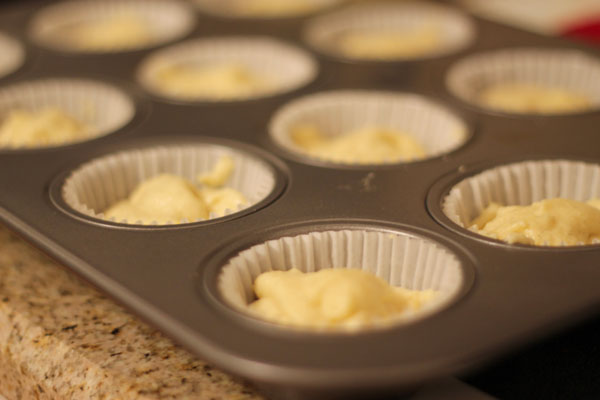 Yummy sweet vanilla-y flowery confection.  The cake recipe would also be a great vanilla base for any frosting.  It turned out perfectly.
Do you guys like our cutey little heart cupcake toppers?  They were ridiculously easy but if you come back tomorrow, we promise we will tell you how to make them.  Happy Monday friends!
Mini Heart Cupcake Topper Tutorial