The day of hosting a party is a funny thing.  Here is how it generally goes.  You wake up early, trying to remember all of the 50 million tasks left to complete.  You run around like a headless chicken, checking off task after task.  You start to feel pretty proud of yourself, and like you actually have time to sit around eating bon bons.  Then, you realize that the people are going to arrive any minute, and you still have lots left to do and you start to panic.  It kills me how we do this every single time.  Still, at the end of the day, everything always seems to work out.  This party is something we have wanted to do for a long time, and we put quite a bit of pressure on ourselves to make everything up to Harry Potter standards.  After much debate, we decided to make the main space in Megan's house represent all that is Hogwarts, including a much beloved Honeydukes station, Potions class (with Snape's Potions book), and the Great Hall (note the floating candles).  If you're dying over those chocolate frogs and Crookshanks hairballs like I am, you should know that Corey's mom whipped those up for us.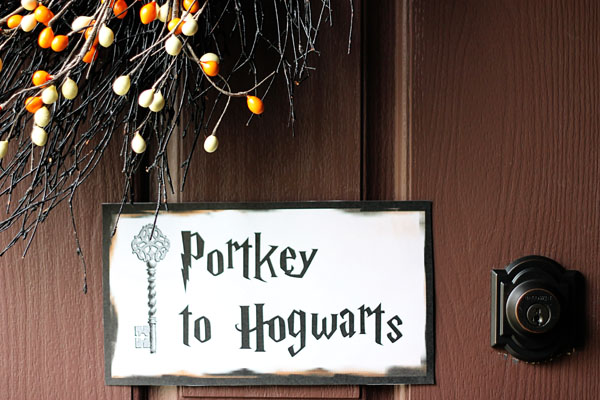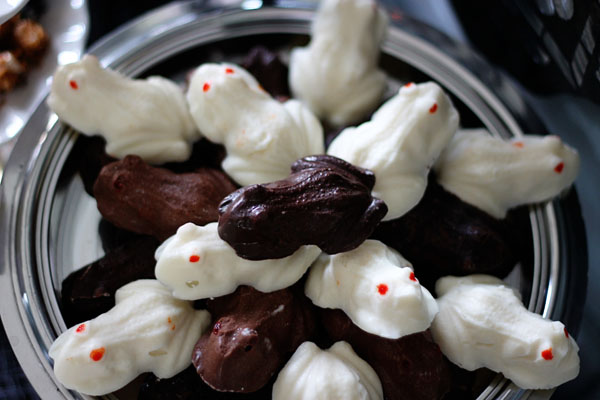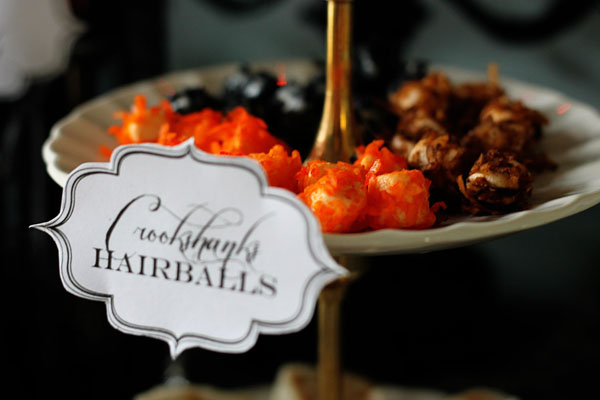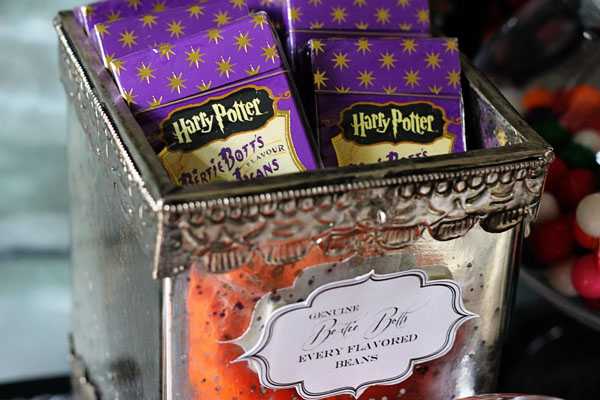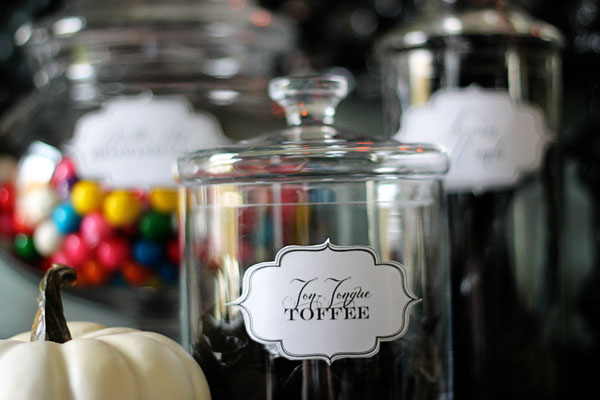 Our friend Roo was the most realistic Sirius ever.  This sign?  He made that with balsa wood.  Serious business people.
I was Luna and Meg was Dolores Umbridge.  That wig was quite rambunctious.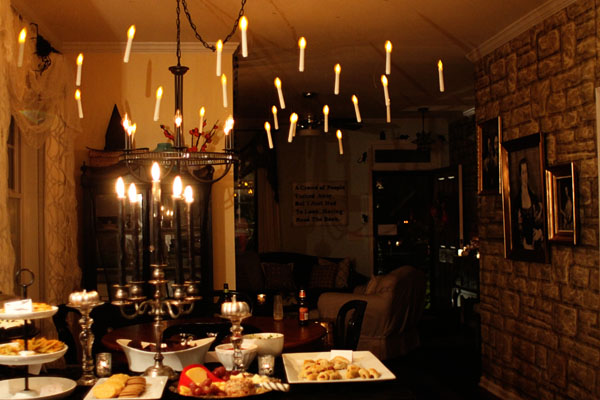 Corey was the lovable Hedwig and Roo's wife Caitlin was none other than the greatest wizard of all time, Albus Dumbledore.  Thank you ever so much to everyone that came, and for all of your fantastic costumes.  You guys were killing it this year.  Stay tuned tomorrow for part 2.