When Colleen and I first started discussing having Harry Potter be our Halloween theme this year, I was very concerned about it not being creepy enough.  You see, I like my Halloween to feel quite creepy.  But Colleen assured me we could include some scary elements from Harry Potter as well.  After all, anyone who has seen the movies knows they are not all happy times.  The last few movies are downright dark.  In an effort to be spooky, we decided to have the front yard, a spare room in my house, and my guest bathroom include some of the eerier elements of the books/movies.  The front yard was Godric's Hollow Cemetery, where Harry's parents are buried.  The hallway was Knockturn Alley which led to Borgin and Burke, a creepy old store full of elements of dark magic.  The bathroom was a zone where a dementor was waiting for its victims.  We had several people mention that they were too scared to go to the bathroom at all.  Mission accomplished.
I just realized today I spelled Cemetery wrong when I made this.  Oops.
An owl watching over the cemetery.
You really can't see but Bathilda Bagshot is hiding in the left corner behind those gravestones.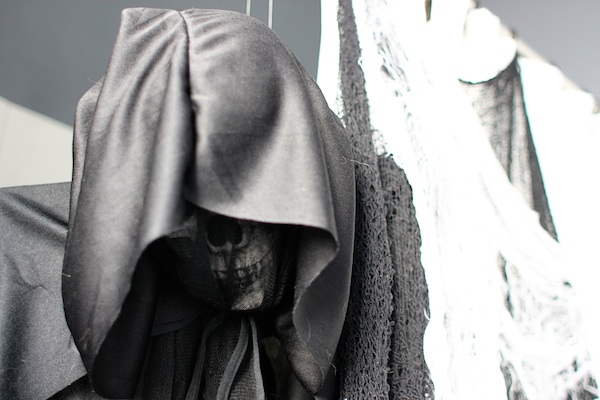 Our dementor, who was just slightly hidden so people wouldn't initially notice him, was pretty terrifying when it was dark.  We also played a heavy breathing noise behind the shower curtain on repeat that sounded just a bit like the dementor was sucking the life out of you.  We are a little twisted.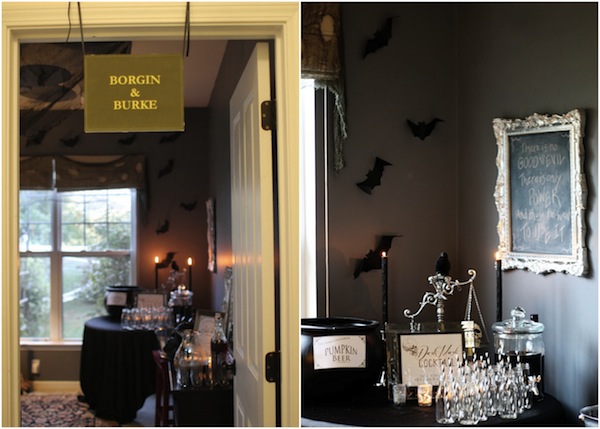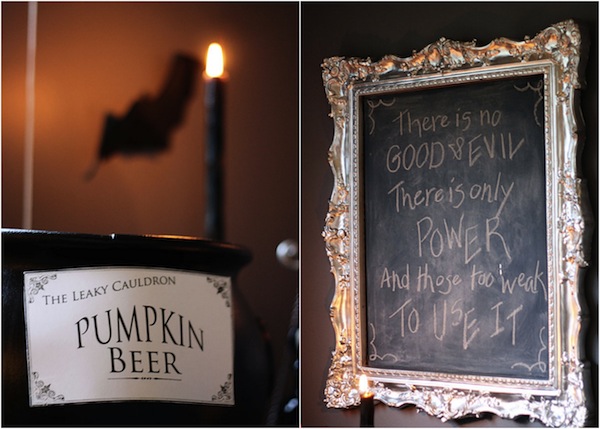 And that concludes pictures of the party because we forgot to take pictures of the back yard, which was the dark forest.  Imagine lots of spider webs and a big spider.
Just in case you missed any of our other Harry Potter posts:
I shared a DIY for the sign we had in the dark forest (aka the back yard) last week.
We also shared the first part of the party yesterday, which was our version of Hogwarts.
We showed our invitations sent from The Order of the Phoenix a couple weeks ago.
Soon, we will share some printables of the signage Colleen made and some more details about the whole process of planning our party.