So since you guys were so helpful with our iPhone case dilemna, I have another subject we need assistance with.  Meg and I have still not been able to get down with the skinny jeans.  I realize that everyone else wears them and that they are basically the only thing you can buy in stores, but we are still holding out because we just don't feel like they are super flattering on us.  I will do a skinny boot-cut, but Meg needs wide-leg or the highway.  So here is the problem.  We have no idea where to buy jeans from.  I want them to be comfortable, because all the jeans I own make me feel like I want to die when I eat (or really even sit), and I am sick of it.  Friends, do you know of some elusive jeans source with jeans that are comfy, wide-leg (or bootcut), and cute?  Or do I just need to suffer?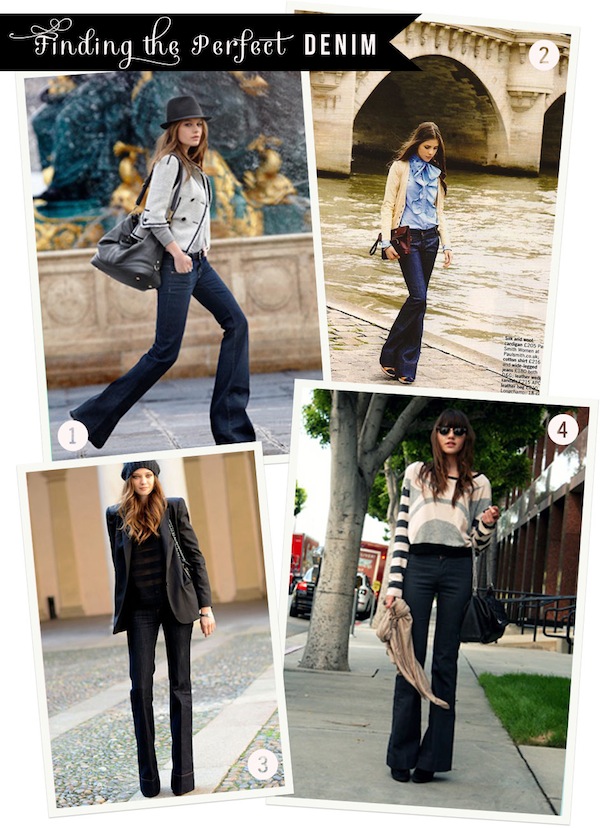 These girls seemed to find some…
Here are some options that I have considered purchasing.  Do you guys have any experience with them?
1) Gap's perfect boot cut
2) 7 for All Mankind's Kimmie Curvy Bootcut
3) Hudson's Gwen Wide Leg
4) Citizens of Humanity Amber Bootcut