If you know our family well, you might know that one of our all time favorite movies is The Last of the Mohicans with the eternally fantastic Daniel Day-Lewis.  I have watched it countless times, can quote most every line and spend 50% of my time in the woods pretending to be a Mohican.  Because if you have seen it, you know that those fools can take on like 100 bad guys apiece. They don't play.  My father always had a running joke that if you were going into the forest, you should probably be taking a Mohican with you.  Needless to say, when Corey called me at work on Thursday to tell me that the Chimney Rock Park would be showing the movie on an outdoor screen for the movie's 20th anniversary, I was all over it.  Chimney Rock was where some of the most memorable scenes were filmed, and Meg and I have had some previous experience running through the trails doing our best Mohican impressions.  Meg was unable to make it (and was only mildly bitter) so I took some pictures to share.
Side note: Chimney Rock is about 5 feet from Lake Lure, where Dirty Dancing was filmed.  We stopped along the way to get a quick photo.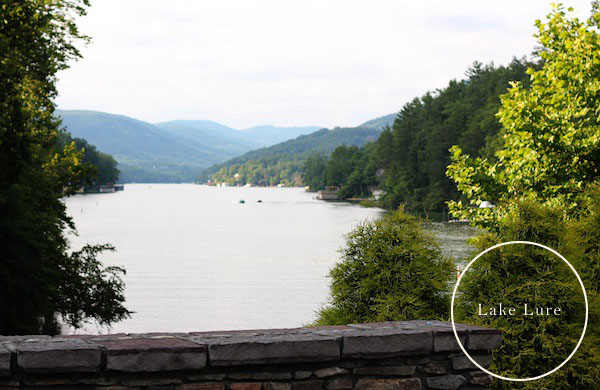 We drove up the winding park road to this field which I think is typically used for parking.  To get to the actual trails, I think I remember having to take an elevator up to the top of the mountain.  Once we reached the field, we took our blankets and picnic basket to find a suitable spot.  The views were spectacular.  We were pretty much surrounded by mountains on every side and the screen was set up right in front of the steep cliff where the climactic last scene takes place.  I won't elaborate just in case some of you haven't seen it.  But it was awesome.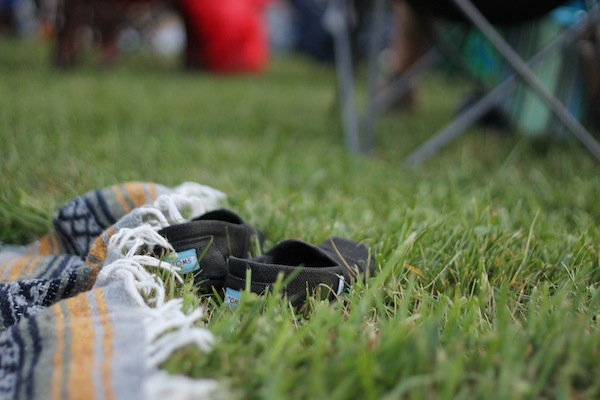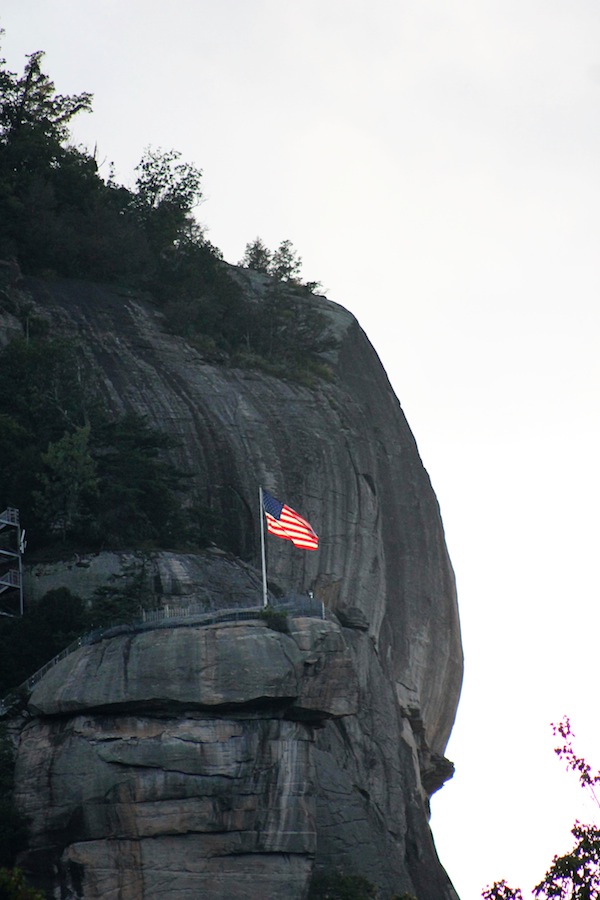 One of the coolest things I have ever done.  And I think the movie may have even been better than usual.  What are some fun and spontaneous things that you guys have been up to lately?