Well world, I have finally completed my backsplash.  It took me over a month to do it because I took my time and only worked for a couple of hours at a stretch on weekends.  It was pretty much the opposite of fun so I generally had a hard time motivating myself to do it.  I will come back tomorrow to tell you more about the whole process but I figured that now that I have finished I would show ya'll a before and after of my kitchen from when I have moved in to now.  Here it is now…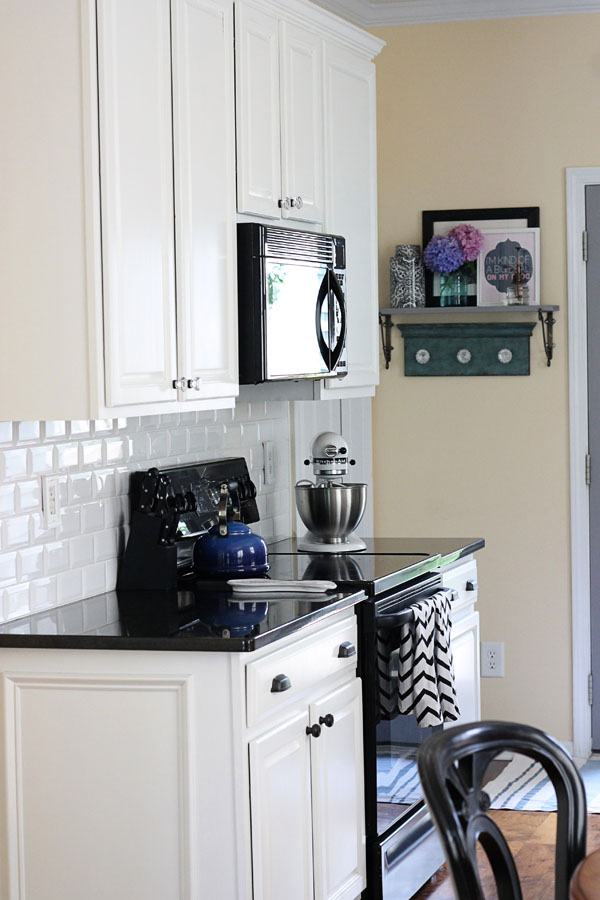 Here are some pictures of it from when I moved in…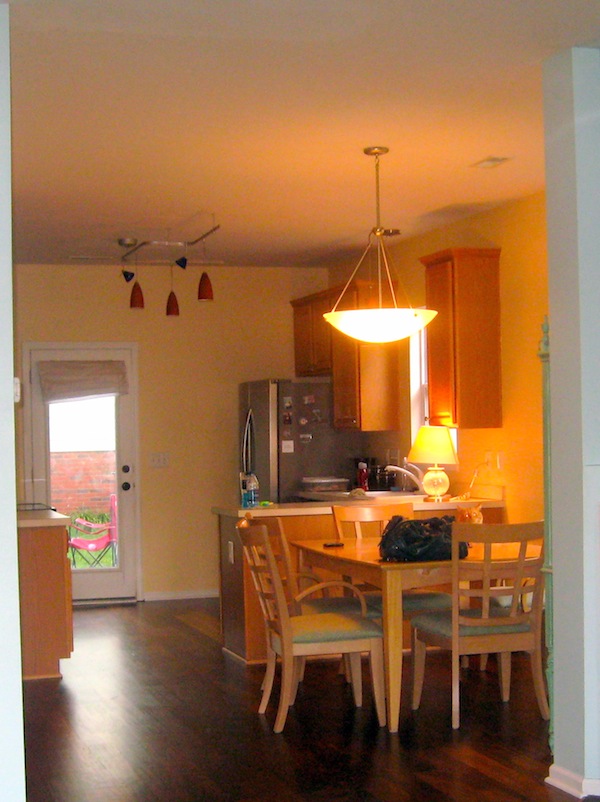 Things that I did to change it include: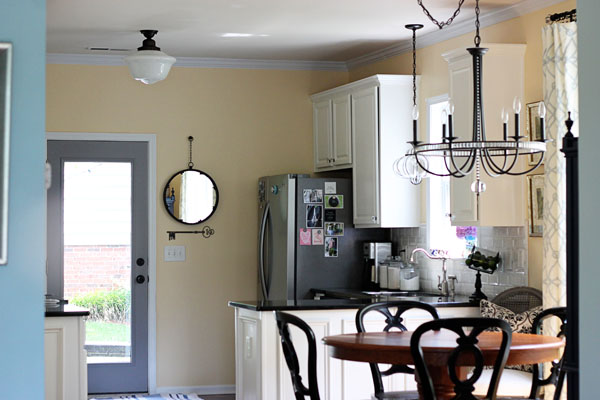 Changing out all the light fixtures.  I am kind of a nut about this.  I am obsessed with any light fixtures and so have pretty much changed out every one in the whole house throughout the time I've been here.  Any excuse to buy a new one. 🙂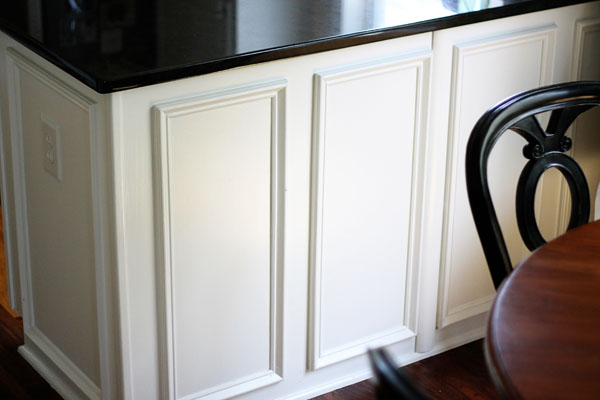 – Adding molding squares to the box of the cabinets to add more detailing.  This was a fairly easy project if you have access to a miter saw.  My dad helped me by cutting out the molding pieces to the correct measurements and then we nailed them to the box and I caulked.
– Having the cabinetry painted Simply White by Benjamin Moore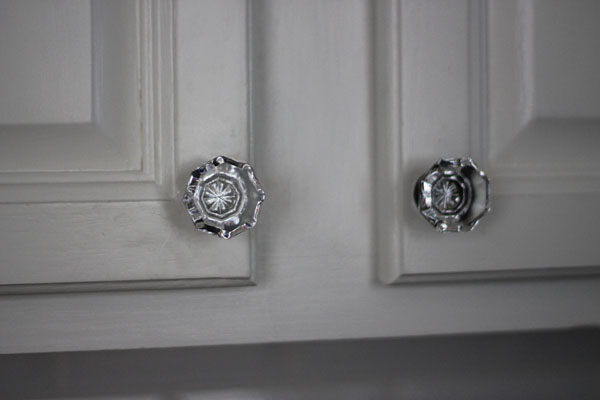 – Changing the hardware on the cabinets.  I used oil rubbed bronze because I liked the contrast with the white cabinets.  On the bottom cabinets, I used bin pulls and knobs and to add a little interest, on the top cabinets I used glass knobs.  Once again, if ya'll are buying anything from Restoration Hardware, wait until they have a 25% off sale.
– My dad and I also installed crown molding around the main area downstairs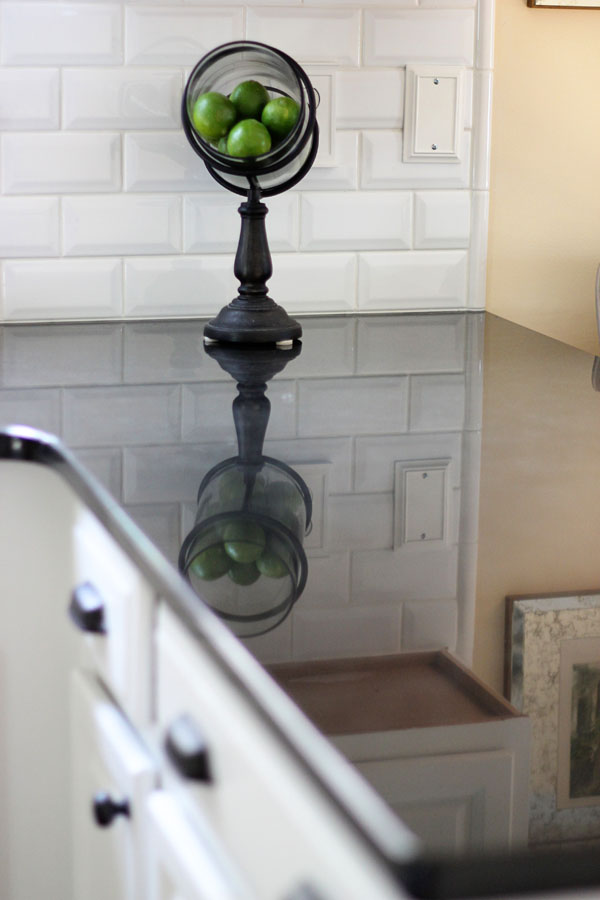 – I had granite counters installed.  The granite is called Black Mist.  It is very simple with few variations.
– When the counters got put in, I also added a new faucet.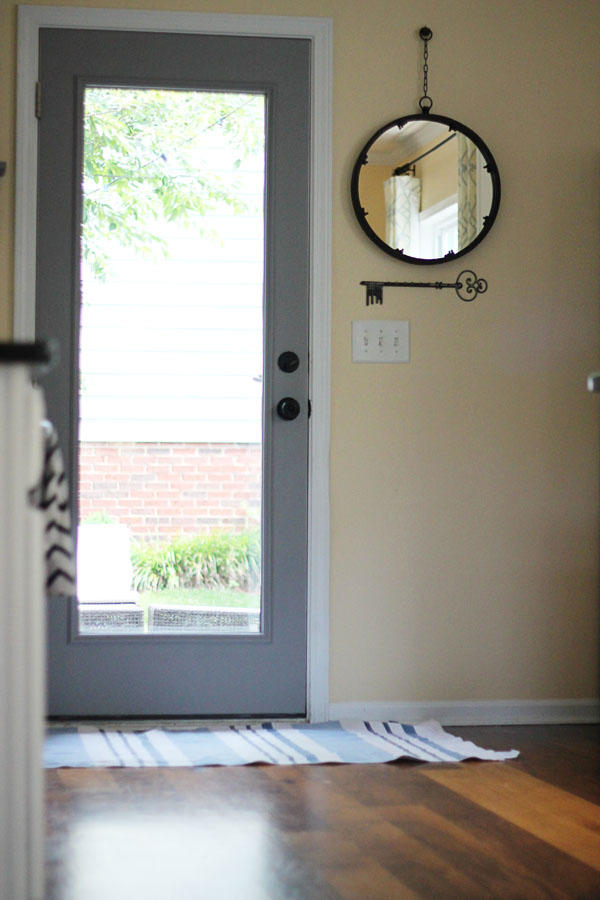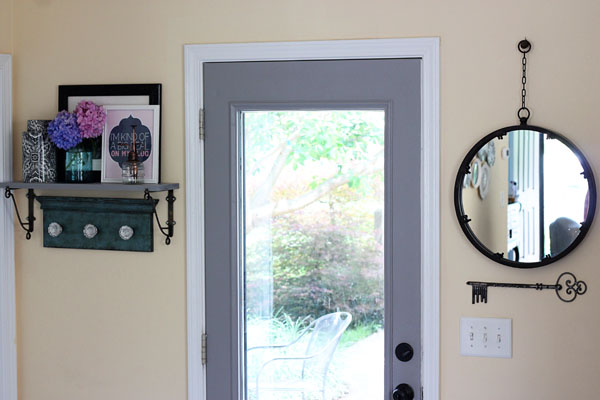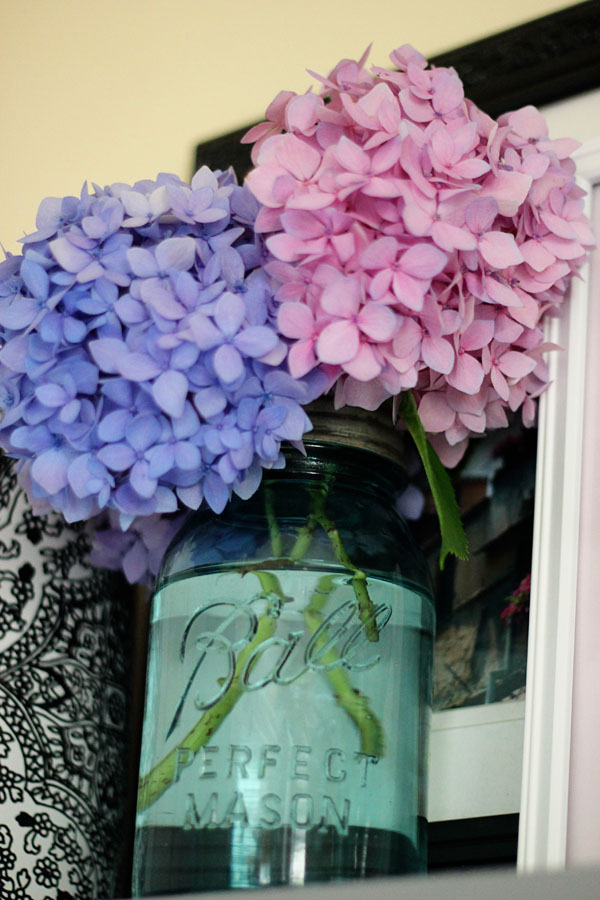 – As I have mentioned previously, I painted the back door gray  and added the shelf next to it.  Isn't that pink print cute that my friend Lauren got me for my birthday?
– I installed the backsplash- I used a white gloss beveled edge subway tile that I bought at buytile.com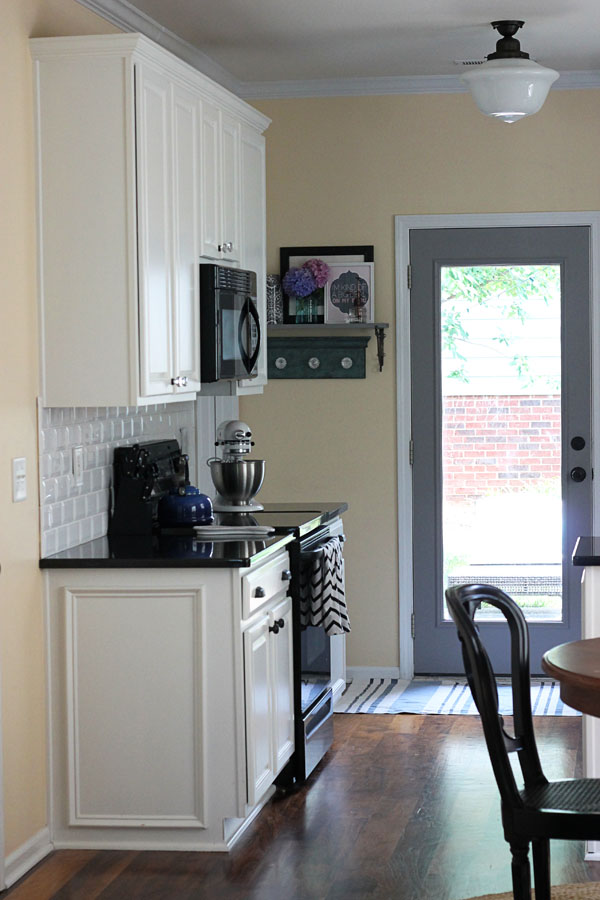 –  I don't have any before pictures of this, but I also had the flooring replaced when I moved in with natural walnut hardwoods.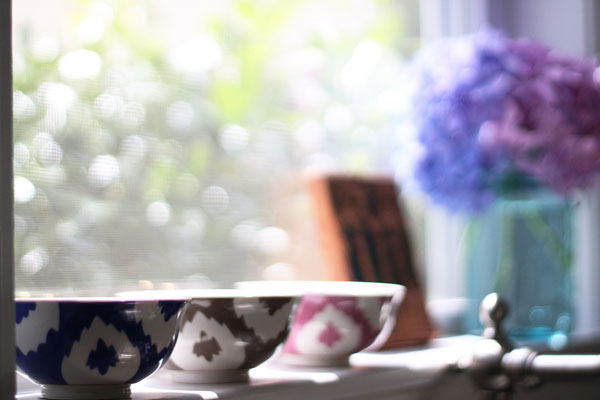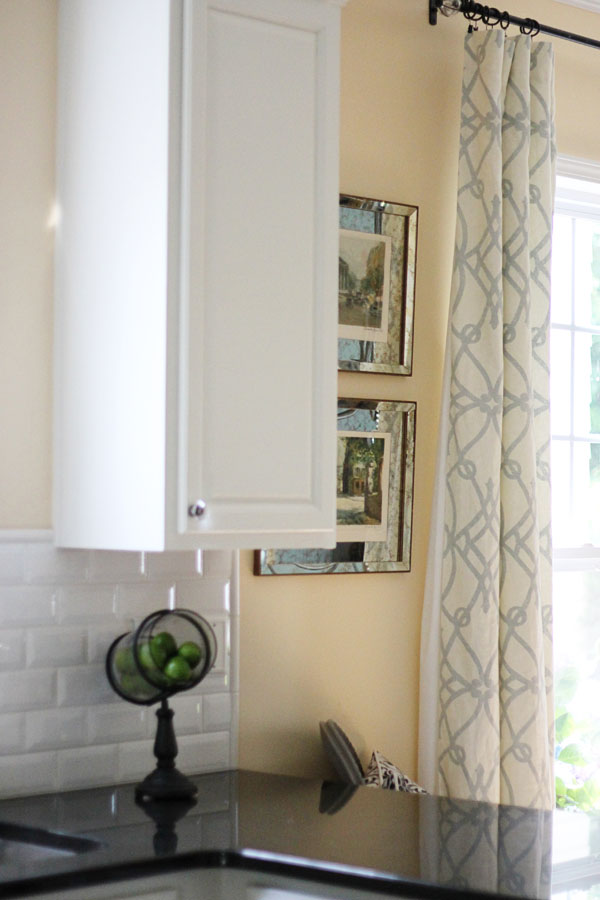 That was a lot of junk, wasn't it?  Talking about that makes me feel tired.  Tired.  It has taken me almost 3 years now to do all of it, but I am pretty happy with how it has turned out so far.
Happy Monday ya'll!  Hope you all have a fantastic week.