Since I was little, the park has maintained a magical presence in my life.  It began when my dad used to take us to navigate our remote control boat (which was awesome by the way) around the lake in Park Road Park and then treat us to a hot dog and candy bar on the way home.  Shhh don't tell mom.  She's not supposed to know about the candy.  My relationship with the park evolved when Megan, with her newly minted license, would whisk me off to Pineville Park to swing on the swings after a scary venture to Catwoman's Bridge.  Wonder if people still do that. After Megan went off to college, I continued to take my high school friends to the park as a secret getaway.  A place where we could discuss our very grown up problems.  Now, I still seek the park as a place of refuge. Whenever I feel a little bit lost or a little bit down, I go there to frolic.  If you will.  I have been in a bit of a funk recently, so Corey took me one evening this week and I felt immediately rejuvenated.  Sometimes a little bit of your childhood is the best kind of medicine.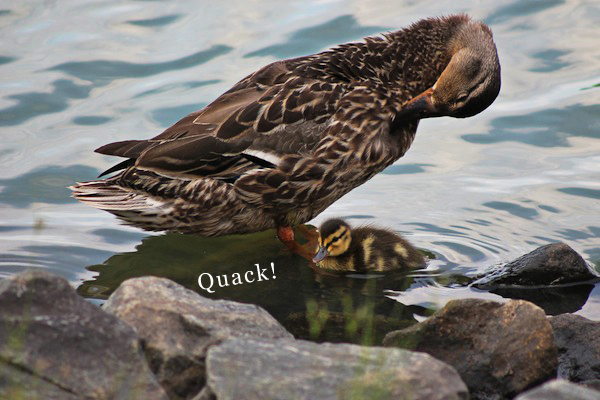 I met these baby ducks along the way and camped out here to take approximately 700 pictures of them.  These two are named Fred and Bartholomew.  Don't call Bartholomew Bart.  He doesn't like that.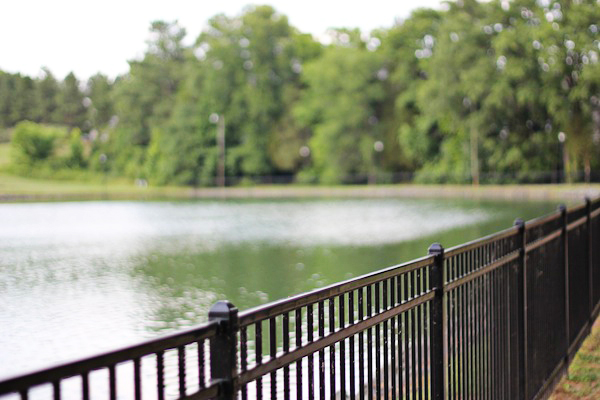 I don't know if you guys knew this about me but I was once attacked by a goose.  Most terrifying 30 seconds of my life.  This guy brought back those nightmares.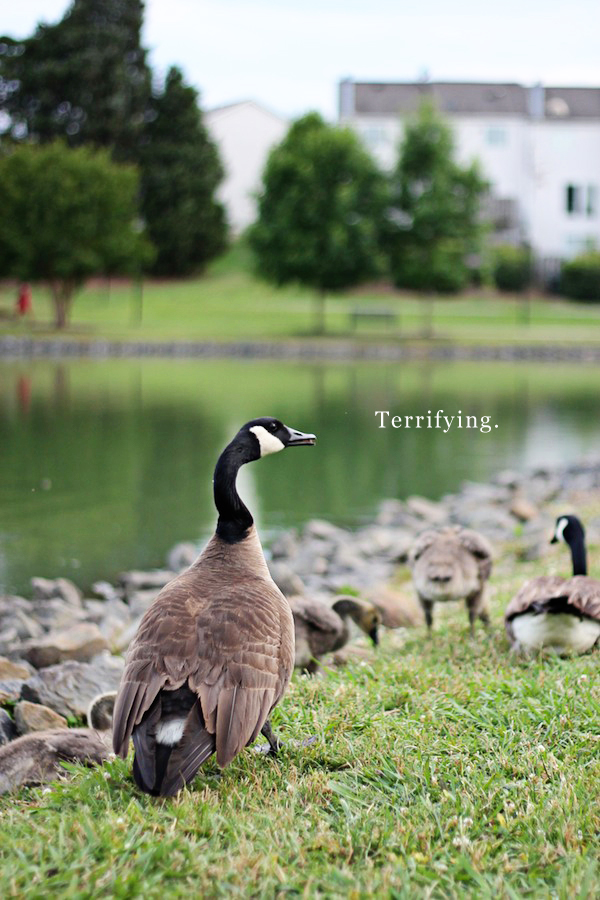 Do you guys have extra special places that you go to rejuvenate yourselves?  Happy Friday!