I know this trend has been around for a while, but I am still quite drawn to the idea of floral bridesmaids dresses. There is something so whimsical and feminine about them.  Maybe I am smitten because these adorable bridesmaids make me feel like there is a fun summer cookout just around the corner.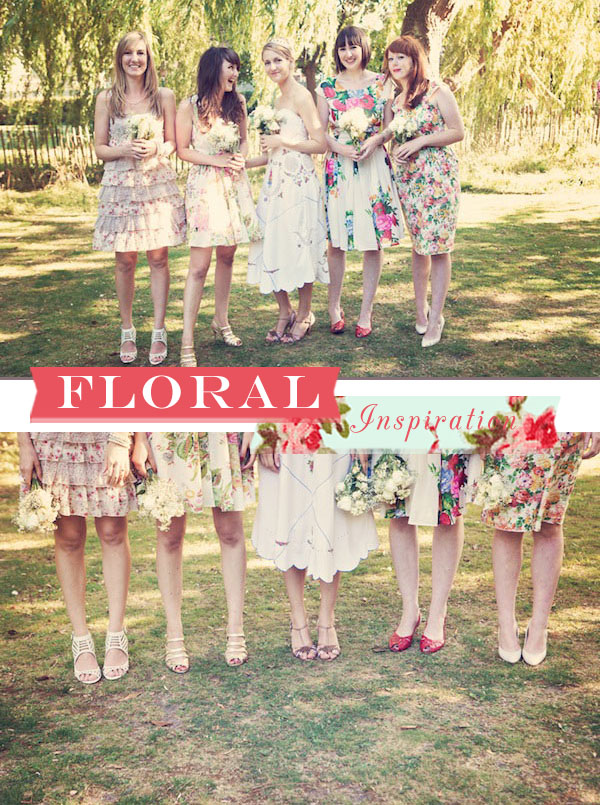 Image Credits: Ruffled
Here are some gorgeous floral dresses from around the interwebs that I think would make perfect little bridesmaids dresses.  Or everyday dresses that I can purchase for my life.  What do you guys think about floral bridesmaids dresses?
 Shop this Inspiration:  1  /  2  /  3  /  4  /  5  /  6
P.S.  You may have noticed that some of our blogness has looked slightly fancier in the last several weeks.  We owe many thanks to Katrina of Pugly Pixel for all of her tutorials and free blog pretties.  I used several of her freebies for this post :).