One of my favorite wedding DIYs was our sparkle signs that hung in the dessert table gazebo and on the back of our chairs.  It was super easy and made a pretty big impact.  These signs are great because you can make them for everything and anything.  Megan also made one last year for our friend Lauren's baby shower that was really cute.  A few months after we made these for the wedding, I was browsing through BHLDN's decor section and saw they are selling essentially the same exact thing for $68.  Holy expensive.  Now you guys can make them your own selves and save your cash!
Image by Abigail Seymour Photography
What you'll need:
– Chipboard letters from Hobby Lobby (the brand we used was The Paper Studio)
– Martha Stewart Craft Glitter (there are other types as well but we live for Martha)
– Spray Adhesive
– Small paint brush
– Ribbon
– Glue gun and glue sticks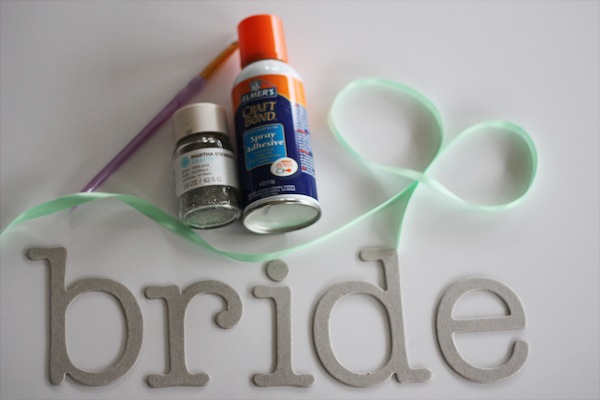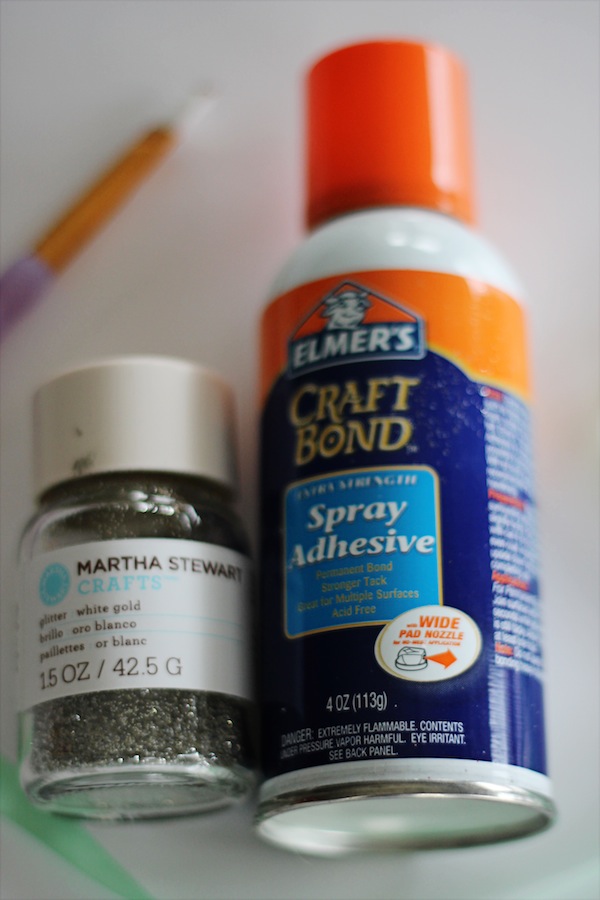 What you'll do:
1) Spray your letter with spray adhesive.  Spray enough so the entire letter is covered, but you don't want it to be completely saturated and lumpy.
2)  While the glue is still wet, use your paint brush to "paint" on your glitter.  I find that the easiest way is to scoop out a little bit of glitter and dump it on a part of the letter, and then lightly spread around.  You want a light hand for this so you don't scrape off any of the glitter you put on.  Do this until the entire letter is covered and try to spread so there aren't any bumps.  Repeat the glue and glitter process for all of your letters.  Let dry.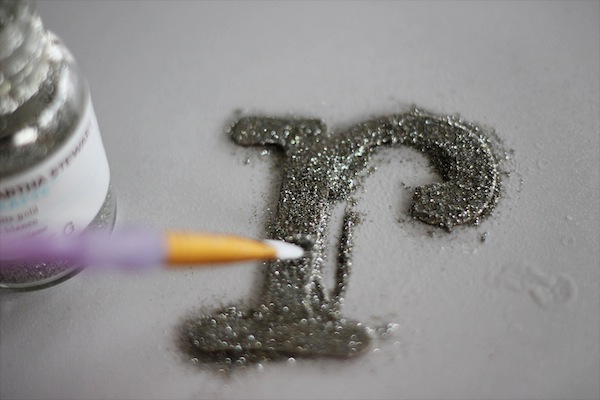 3) Line up your letters on the ribbon to see where you will glue them.  For the little i, we had to leave a little bit of space at the top of the ribbon to be able to squeeze in the dot.
4) With your glue gun, place hot glue on the back of your letters in the location that will be glued to the ribbon.  Then place the letter on the ribbon.  Repeat with the remaining letters.  Be careful that you don't glue the ribbon and the letter to the surface you are working on.  Don't worry if you have any of those little glue strings.  You can always take those off after the glue dries.
And there you have it!  Sparkle ribbon sign complete!  Yay for sparkles.

For the backs of our reception chairs, we made a "bride" sign as well as a "groom" sign in lowercase letters.  We also made separate signs for the gazebo that said "Colleen and Corey" in uppercase letters and different colored glitters to switch it up.  You should see our glitter collection.  It is ridiculous.
All images below by Abigail Seymour Photography.