Colleen and I both agree whole-heartedly that hummingbird is our favorite kind of cake.  Considering our true and pure love for cake, that is really saying something.  We only tried it for the first time a few years ago and since then it has been the cake we crave above all others and always choose for our birthday dessert.  Despite its complete and total wonderfulness, when we mention it to most people, we always get the same reaction.  "What is hummingbird cake?"  Well this, my friends, is hummingbird cake.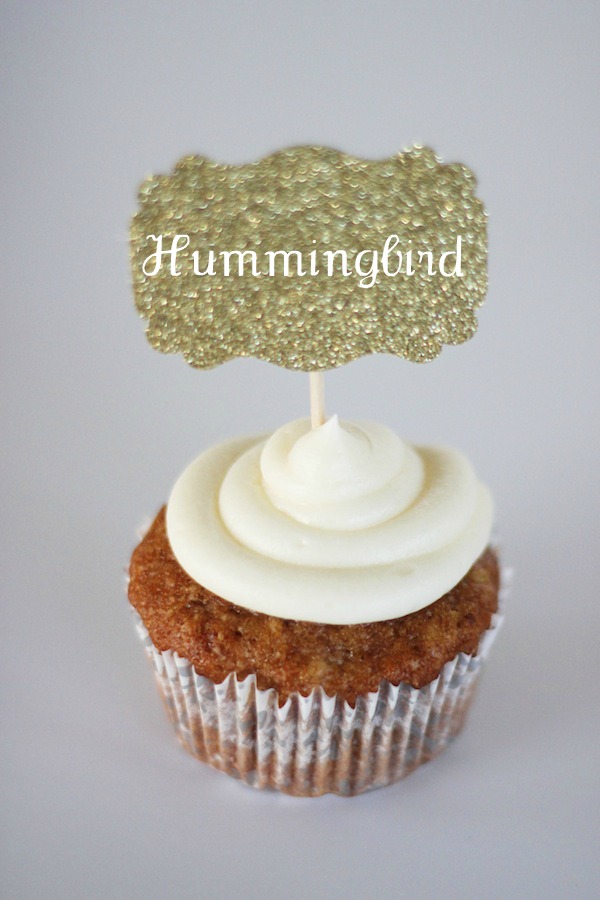 I have always used this recipe from Joy of Baking, which I find to be perfect, so I cannot compare it to others.  Why mess with perfection?  We decided to make cupcakes this time, so this recipe can work for either.
Hummingbird Cupcakes (from Joy of Baking)
makes about 24-26 cupcakes depending on how much batter one consumes during the baking process
– 1 cup pecans, toasted and finely chopped
– 3 cups all-purpose flour
– 2 cups granulated white sugar
– 1 teaspoon baking soda
– 1/2 teaspoon salt
– 1 teaspoon cinnamon
– 3 large eggs, beaten
– 3/4 cup safflower, corn, canola, or vegetable oil
– 1 1/2 teaspoons pure vanilla extract
– 1  8 ounce can crushed pineapple, do not drain
– 2 cups mashed ripe bananas (3-4 medium sized bananas)
Preheat oven to 350 degrees F and place rack in the center of the oven.  Line your cupcakes tins or spray pan if so desired.
Place pecans on a baking sheet and bake in the oven for 8 minutes or until lightly browned and fragrant.  Let cool and then chop finely.  I used the Cuisinart to chop my pecans.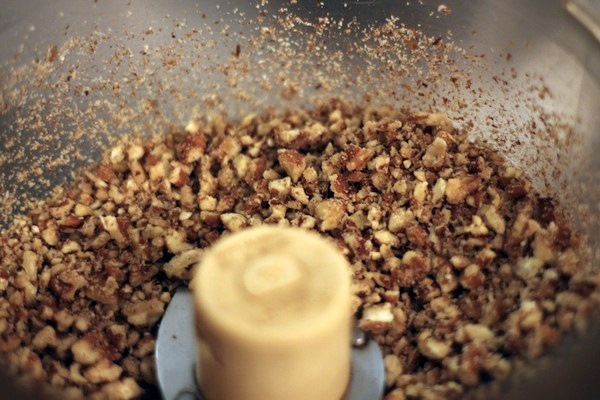 In a large bowl whisk together the flour, sugar, baking soda, salt and ground cinnamon.
In another large bowl, mix together the eggs, oil, vanilla, pineapple, mashed bananas (I also used the Cuisinart for this), and finely chopped pecans.  I recommend an electric mixer for this.  Add the dry ingredients in and stir until combined.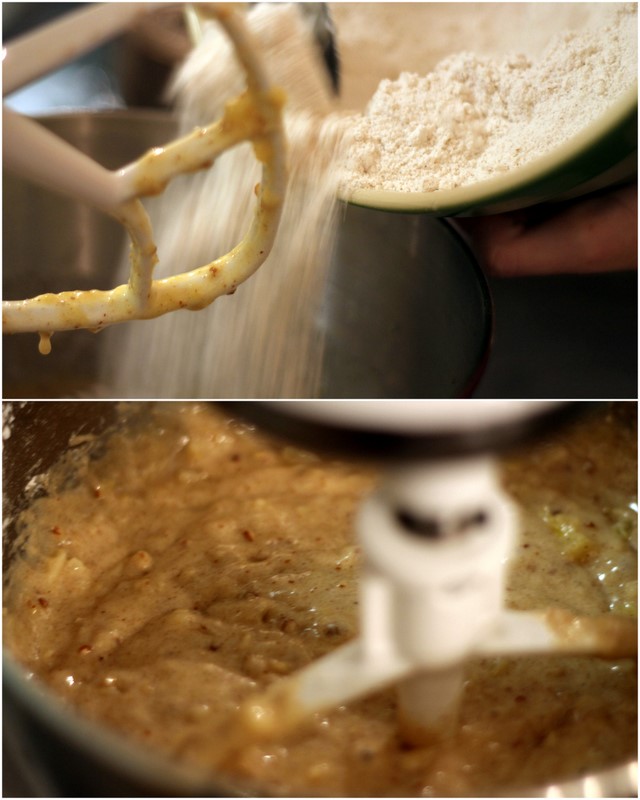 Use a 1/4 measuring cup to divide batter among the cupcake tin.  Bake for 15-20 minutes, depending on your oven.  It will be finished when slightly golden brown on top and a toothpick inserted in the middle comes out clean.  Let cool on a wire rack.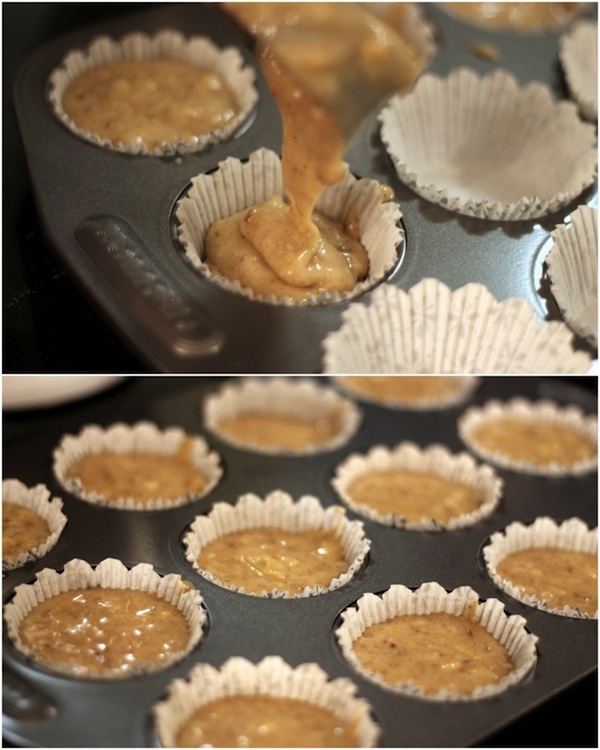 Cream Cheese Buttercream
This is a recipe I came up with by adapting a bunch of different recipes I have seen.  The thing is, I don't like it when my cream cheese frosting tastes too cheesy.  I am kinda picky about it.  So I came up with this and it works for me.
– 2 sticks unsalted butter, softened to room temperature
– 1  8 ounce package cream cheese, softened to room temperature
– 1 lb powdered sugar, more or less depending on your preference
– 1 ¼ tsp almond
– 1 ¼ tsp vanilla
– ¼ tsp butter extract
– 1 TBSP milk
In an electric mixer, cream butter.  Add cream cheese and mix in.  Add almond, vanilla, butter extract, and milk.  Add powdered sugar in parts.  Mix together until creamy and delicious.
Pipe on top of cool cupcakes.  Try not to eat all of them in one sitting.  I mostly failed at this.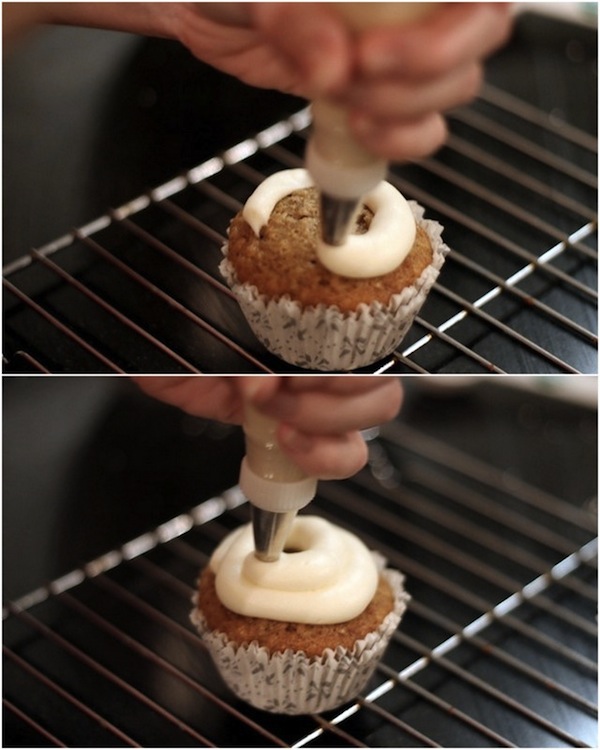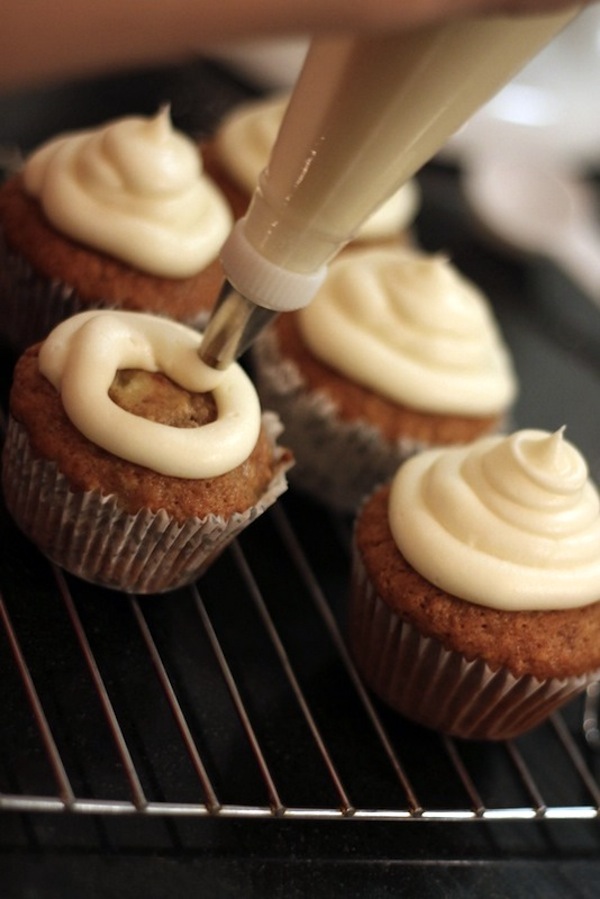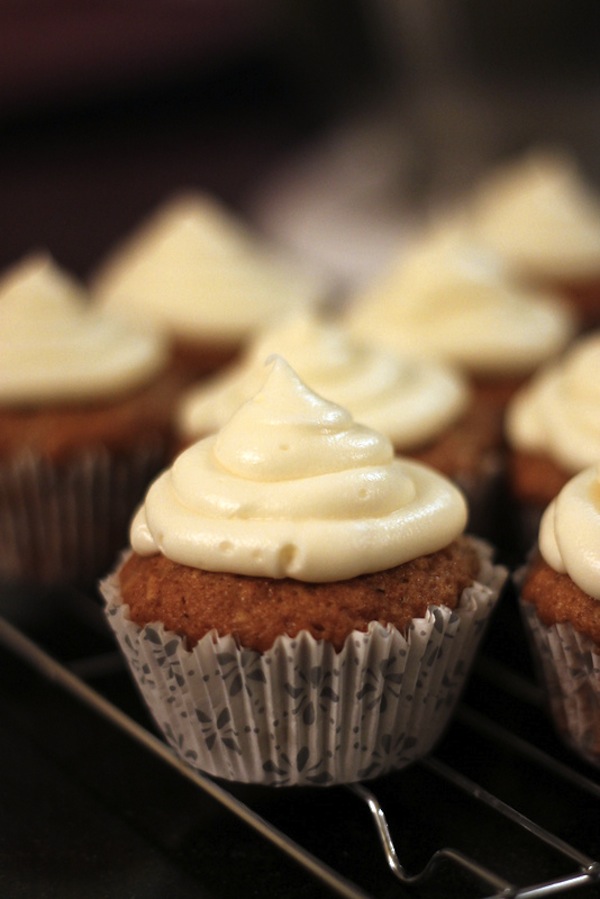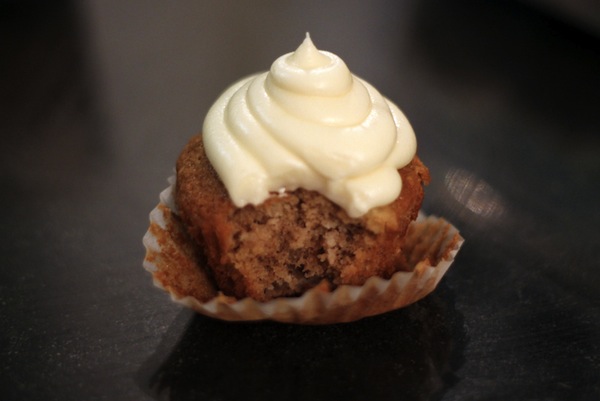 Now you can fall in love with hummingbird cake too.