I had been wanting a glass cloche with a smooth rounded top and a black base forever.  I just couldn't get behind spending close to $100 or more for one, which is what I kept seeing them sell for.  When I was in Charleston last spring for Colleen's bachelorette party, we wandered into a French country home decor store on King Street and saw the perfect ones (which were of course $100) and I almost bought one as a trip souvenir for myself.  I am the master of justifying ridiculous purchases.  But I didn't.  And I am not exaggerating when I tell you they were on my mind all summer.  Luckily, at the end of the summer, I went on a trip to Folly Beach.  We drove into Charleston for shopping one day and right past that store and what would you know, it was having a going out of business sale.  If I remember correctly, it was 60% off everything in the store.  I practically jumped out of the moving car and ran in and despite the store being completely picked over, my cloches were still there!  So I went bananas and bought 2!  Hah.  If I was thinking straight, I would have bought them all and sold them off to make my millions.  Dumb girl. Then I proceeded to wait in line for an hour to buy them while my lovely friends waited for me in the car.  Sorry Quinnie and Billiam.  But it was totally worth it.  Because now they are mine and are sitting proudly on my mantel.  Except one problem.  I can never figure out what I want to put in the dang things.  In my research efforts, I came across these images that I thought I would share with ya'll.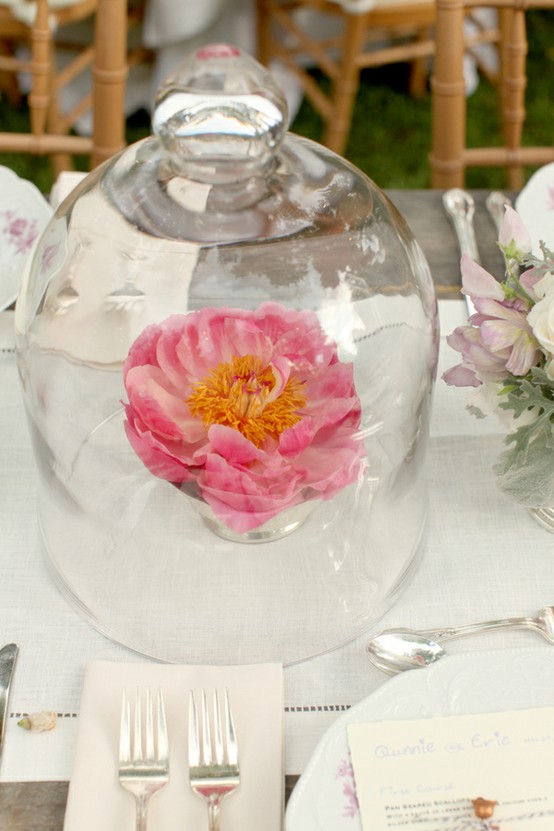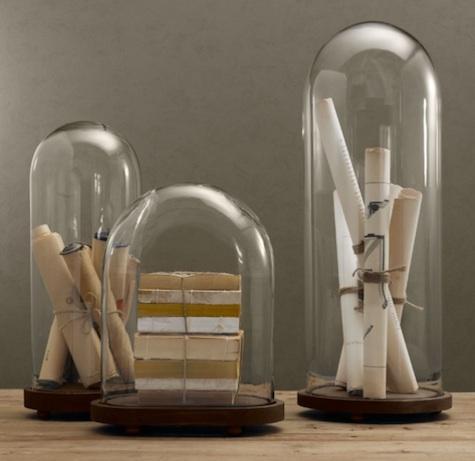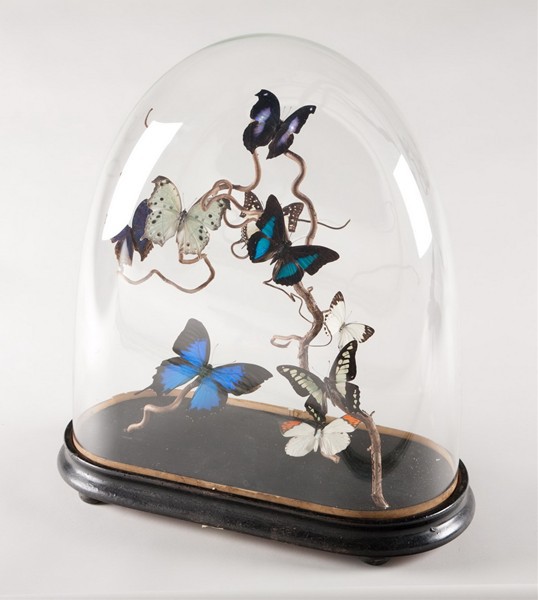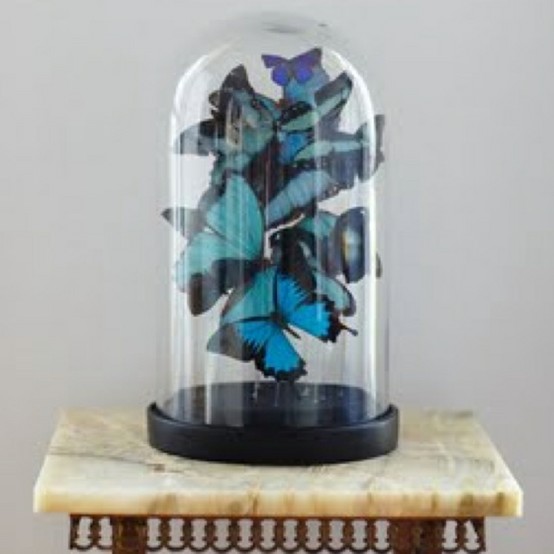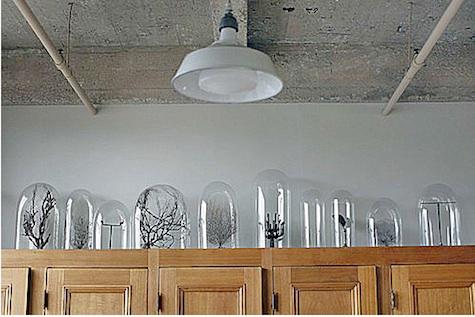 Image credits  1  2  3  4  5  6  7  8  9  10  11  12  13  14  15  16
Holidays are always pretty easy, but I have trouble figuring out what to do with them during in between times.  Anyone else have any good ideas for me?