Right after I finished graduate school, Corey and I took our first trip to Europe.  I have to admit that before we went, I had a strange fear that we wouldn't be able to adapt or function in such a different environment.  I have always kind of had a fear of the unknown.   Nevertheless, we boarded our flight to London and proceeded to fall in love.  With England.  With Venice.  With Europe in general. We were exhausted and ready for home by the end of our trip, but since we stepped foot in Charlotte, I have kind of been itching to go back.  London, Venice, and unexpectedly Bath were our favorites.
Where I've Been
London, England
 Notting Hill.  Every bit as charming as the movie indicated.  Purchased one of my favorite scarves on this street.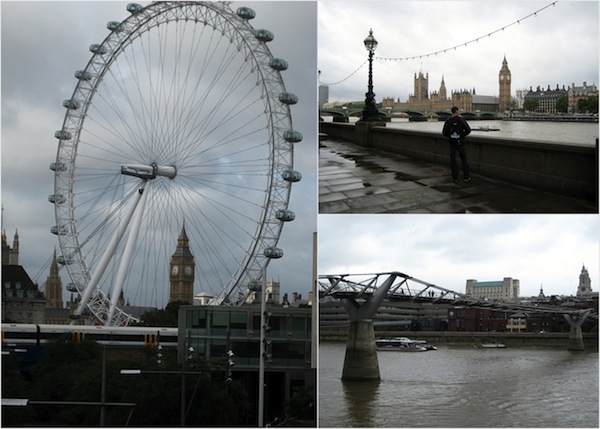 We were completely enamored with London.  So many things to do and see.  Yes that is the bridge that collapsed in the Harry Potter movie.
Bath and Glastonbury, England
Corey's favorite was Bath.  He particularly liked the Roman Baths tour.  It was simply breathtaking.  I felt a little bit like I was in the middle of a classic piece of literature.  And I could sit next to this river for weeks.  Glastonbury was also an amazing experience. I have never see anything like the tor.
Rome, Italy
Our favorite parts of Rome were visiting the Roman Forum, walking through Villa Borghese (Corey was able to play catch with an Italian dog), and wandering the halls of the Vatican Museum.
Florence, Italy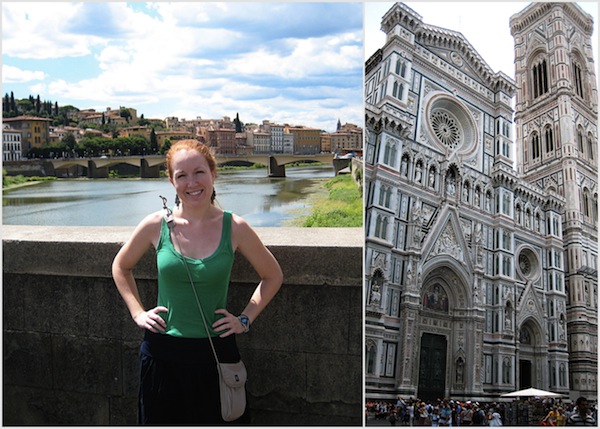 Florence was stunning and so picturesque but I'm not going to lie to you.  My favorite part was the gelato.
Venice, Italy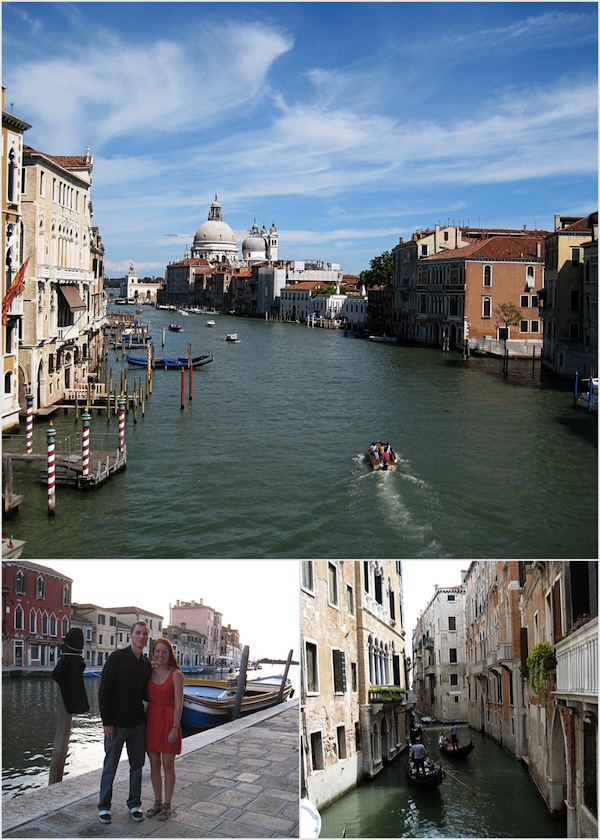 Ah Venice.  A large part of me is sad that I will probably never visit it again.  It is unlike anywhere else I (or you) will ever go.  During the day, particularly in the summer when we went, you can't escape the crowds.  The best thing to do is just get lost.  Some of our favorite moments were spent wandering without agenda.  At night, St. Mark's Square empties and you can walk the pathways in the soft glow of the lamp posts with almost no one around.
Costa Rica
For our honeymoon, we went to Costa Rica.  The views were fantastic and the people were some of the nicest we have ever met. We spent seven days sipping Monkey Businesses (a drink I NEED to make again) and lounging on the beach.  The best part?  The sloths (we saw one combing her hair) and the monkeys.
Where I'll Go
Next spring, Corey and I will journey to France.  We have no specific plans yet, other than that we know we will be going to Paris and likely the French Riviera.  Words cannot describe my excitement.
Also, one day, Meg and I plan to return to Italy.  We've never been on such a big trip by ourselves, and I imagine we would be a force to be reckoned with.  This time, we will definitely be seeing Positano on the Amalfi Coast as well as Cinque Terre.  And maybe swing back through Tuscany so we can buy a villa like Diane Lane in "Under the Tuscan Sun"?
Other places that I want to visit: Santorini (Greece), Ireland, Germany, and Switzerland.  Really, the list goes on and on.
Where have you been and where will you go?  Anything that I must see or do?
Happy Friday!