Although I am certainly not the first person to create a Jane Austen wedding inspiration post, I have to admit I am unreasonably excited about it.  The thing is, I always find myself so enamored with Jane Austen or Pride and Prejudice inspiration boards that I decided I wanted to create one too.  I can't let all of those other wedding blogs have all the fun.  And so I dreamed up a wedding for Ms. Jane Austen.  I think that if she were alive today and found her Mr. Darcy, this is the wedding she would have.
The wedding would obviously take place in the pastoral and picturesque English countryside.  Ms. Austen would choose to have her wedding ceremony in an idyllic little village church fitted with perfectly worn herringbone hardwood floors.  The church would be simply decorated with touches of babies breath in fluffy wreaths and small bunches hanging from chairs to line the aisle.  Ivory satin ribbons would be tied to the backs of chairs to add a light and airy feel.  Outside of the church, there would be a swing for Ms. Austen and her groom to share a few precious moments together after they become husband and wife.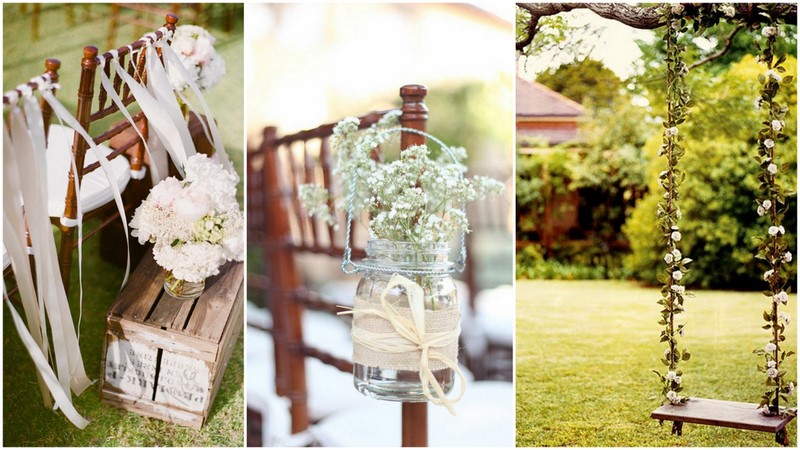 The guests would then all travel on horseback (or in fabulously vintage cars) to the reception location which would be on the grounds of an old farmhouse on a hill which overlooks a lush green valley with a small river (good for toe dipping during intimate conversations after the wine starts flowing) that meanders through.  The house would have a secret and slightly overgrown garden which would be used for taking beautiful photographs of the bride and groom and wedding party as well as accommodate young (and old) lovers looking to steal kisses later in the evening.
 Ms. Austen would wear a stunning ivory sheath dress with lace detailing and a hairpiece that looks like a crown of gilded wildflowers.  Her shoes would be ivory satin with bows on her toes and her jewelry effortless with small blush drop earrings. She would use an heirloom mirror to check her hair and makeup before she walks down the aisle.  Her bouquet would be creamy with English roses.
Her bridesmaids, including sister Cassandra, would wear dresses that are elegant but simple with satin bows around their waists and a chain of flowers in their hair.  They would carry understated bouquets with a few large blooms accented by herbs and greens.
The reception would feel honest and natural with the major statement taking the form of a dramatically draped canvas fabric and a crystal chandelier strung from an ancient tree above the sweetheart table.  Flowers would be varied from table to table and Jane Austen's personal collection of books would be used as accents throughout the reception along with candlelight.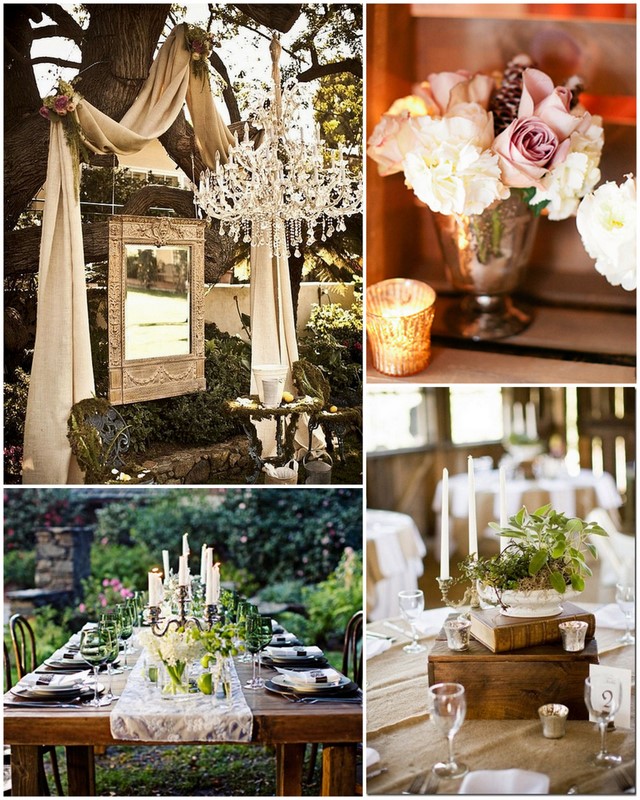 An antique card catalog would be used to store place cards to determine seating while tea and sweets stations would be spread around the property for guests to help themselves.  The letterpress invitation suite would be simple with a traditional calligraphy script.  The vanilla bean cake would be frosted with lavender buttercream and accented with lavender sprigs and greens.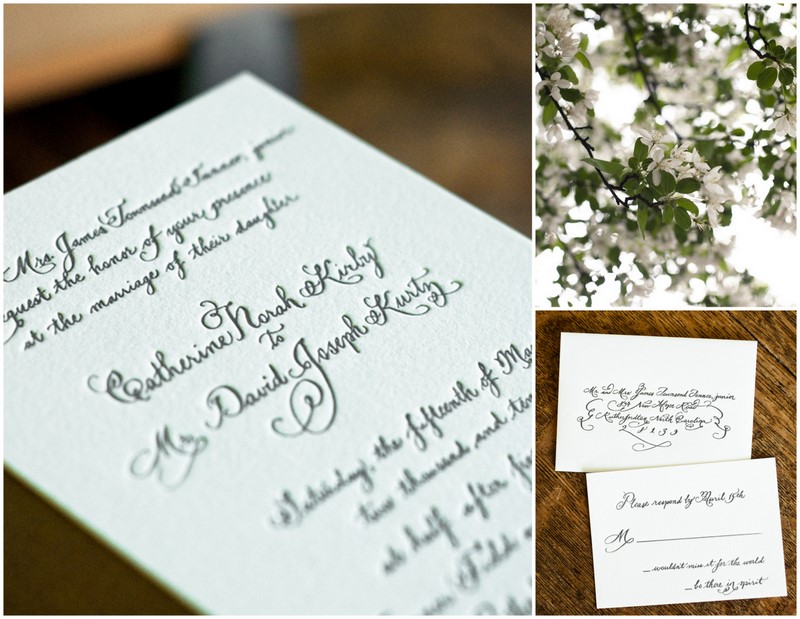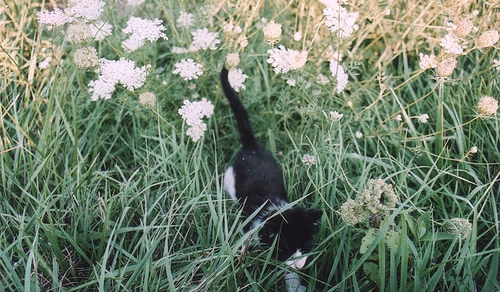 And the farm kittens would occasionally be seen roaming the property and curling up in abandoned seats for a nap.  Okay, I think that last detail may have given it away.  I may actually have been planning my own wedding. Shh…Don't tell Jane.
Image credits 1  2  3  4  5  6  7  8  9  10  11  12  13  14  15  16  17  18  19  20  21  22  23  24  25  26  27  28  29  30