Well let me start by saying I have no delusions that I am some kind of artist.  I realize that this will be the second art canvas (and the second ombre thing) that I am posting.  What I actually am is too cheap to shell out dough for all the beauty abstract art that I love.  So I have a tendency to want to make it myself.  If you read my post from yesterday, you have already seen this but I thought I would take a few minutes to talk about what I did.  I did not take any pictures in stages while making it.  But I think ya'll are smart enough to figure it out without a lot of pictures.
What you'll need:
1) Paint- I used a mixture of Martha's multipurpose paint.  You can use ANY paint.  All you will really need is one fairly pigmented or dark color and white.  I used green (obvs) and actually used a few variations of greens ranging from emerald to light aqua but I think it looks best if you don't used too many different shades.  To simplify things, I will give you directions for if you use one color and one white paint.
2) Canvas
3) Paint brush
4) Plate for your palette, water in a cup for washing of brush, a rag or cloth for drying off brush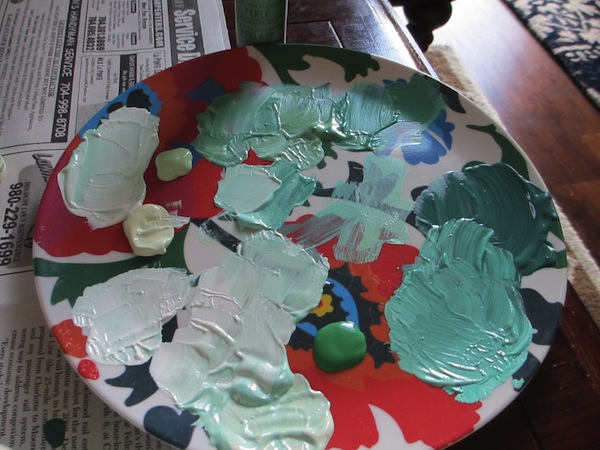 2) Start with your color (emerald green for me) and apply a stripe towards the edge of your canvas.  You may want to rinse and dry your brush slightly before moving on so as not to darken your next color.
3) Mix a drop of white in your color and apply another stripe closer to the middle of the canvas and slightly overlapping your first stripe.
4) Continue mixing drops of white into your color and applying stripes as your color gets lighter and lighter and you move over your entire canvas.  I made the choice to make the top and bottom imperfect (particularly the bottom) because I liked the way it looked.  You can do it however you like.
Here is a little glimpse at some art that my sweet friend Taylor made while I was making my ombre art.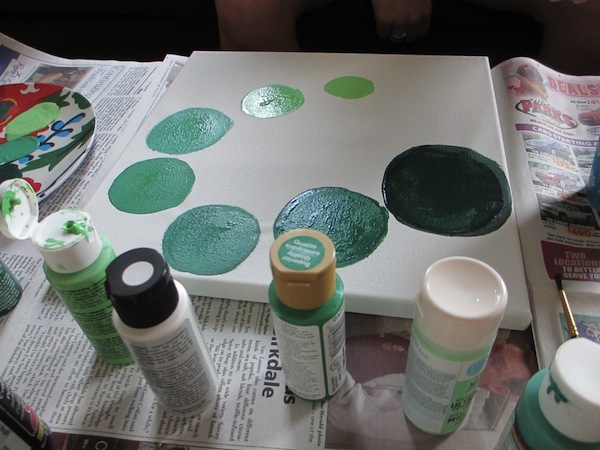 Cute right? We were green machines.
After it dried, I used a Martha glittering glue fine tip applicator and some glitter to write a little "love" at the bottom.  That's it.
Here is the piece that inspired mine along with some other pretty ombre art I found that you can try to replicate.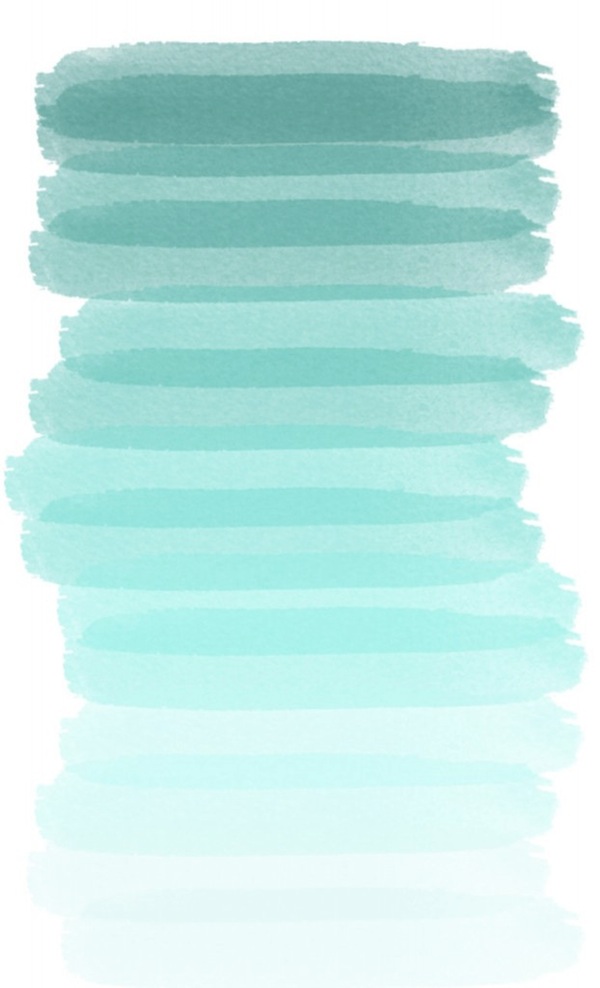 This is obviously different than mine due to being a watercolor (and neater).
I found this when I was searching for art to show here and it looks like she did exactly what I did.  Mega beauty.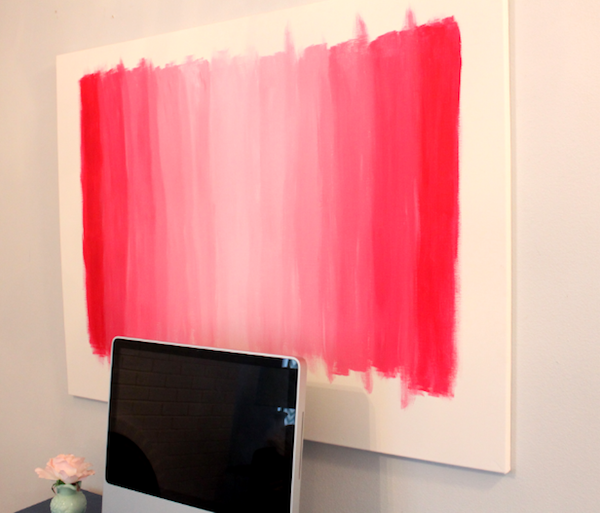 This one is obviously not paint but it is cool so I wanted to show ya'll.  This blog has a tutorial for creating something similar.
This is done with ceiling medallions.