From the beginning of the wedding planning process, I knew that I wanted our ceremony to be intimate, personal, and feel like us. We wanted to incorporate religion, as Corey's family is very religious, but also desired for the ceremony to be first and foremost about our love for each other. We actually had two different officiants cancel that were planned to do our ceremony (I made the joke that the world was trying to tell us something), but finally ended up finding Reverend Heather Casselberry. As fate would have it, she was perfect. When we met with her, she made a point to try to get to know us and to learn how we preferred for our ceremony to be written and performed. She sent us home with a pamphlet to fill out where we could choose each and every component of our ceremony, including a section where we filled out why we loved each other. Every piece of our ceremony was unique, and exceeded our expectations.
On the wedding day, my dad and I spent the moments before the ceremony waiting in the doorway to Whitehead Manor. I remember feeling nervous and excited. I'm pretty sure my dad was just nervous. When our friend Andrew started playing the ceremony music that we had spent months picking out, things started to get real. For the bridal party recessional, he played Yellow by Coldplay so beautifully. I heard the beginning of Falling Slowly by Glen Hansard and Market Irglova and waited a few seconds before I motioned for us to start down the stairs. Corey later told me that he started to get nervous when we didn't show immediately. I saw Corey for the first time (again) and suddenly became calm. Even though the wind was blowing my veil potentially into oblivion (no worries, it stayed on) and my dress was just a little too long. In that moment, everything was exactly as it was supposed to be.
As usual, all images by the incredible Abigail Seymour Photography with fantastic backup shooter Traci J Arney.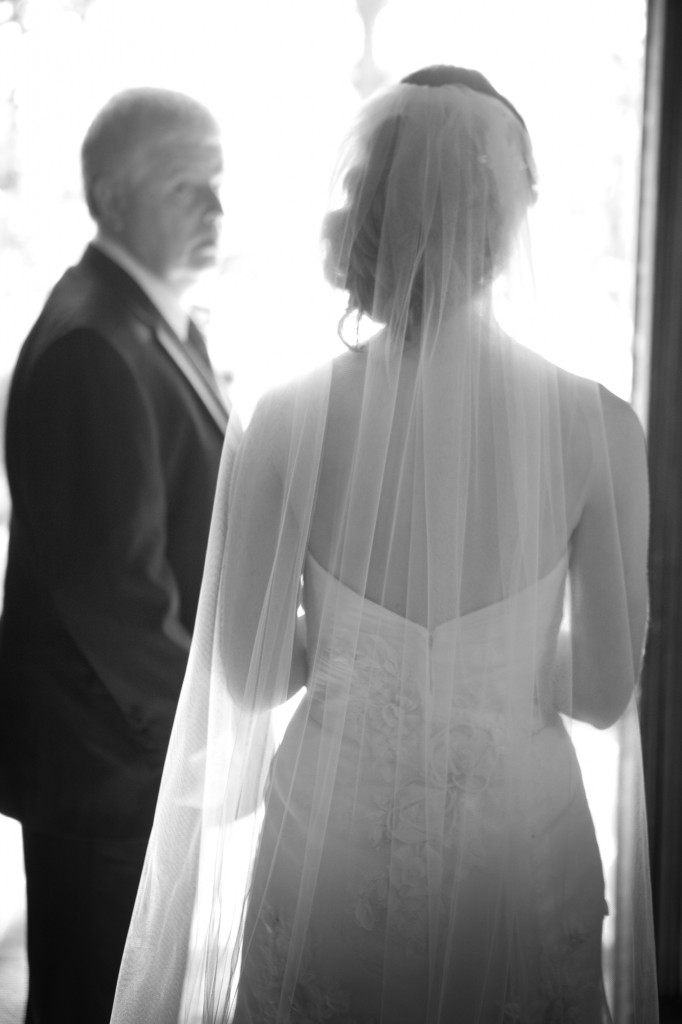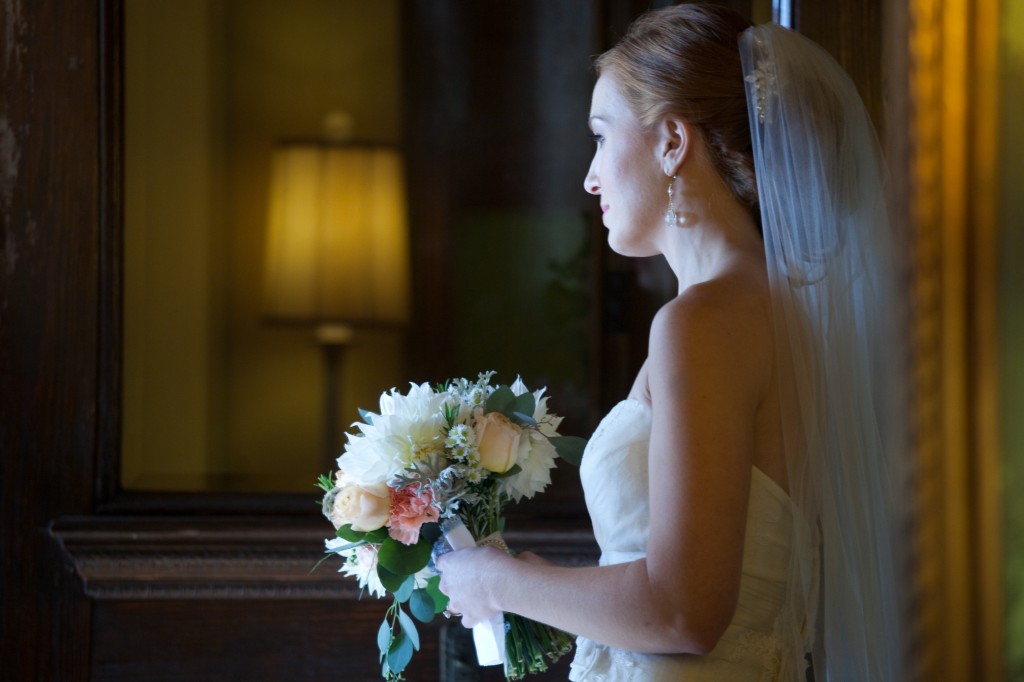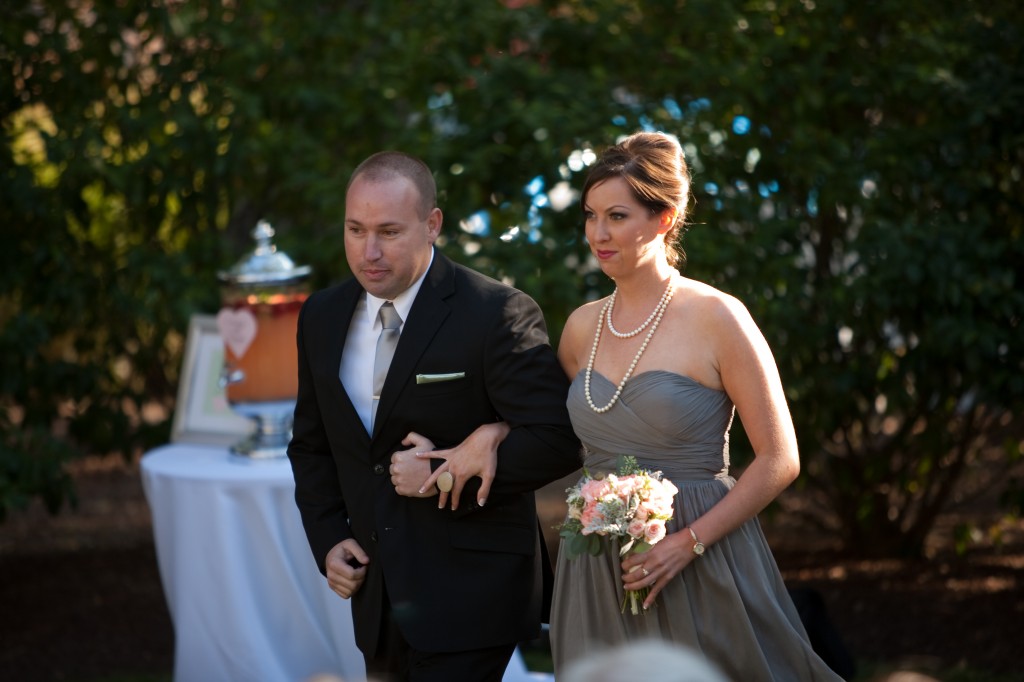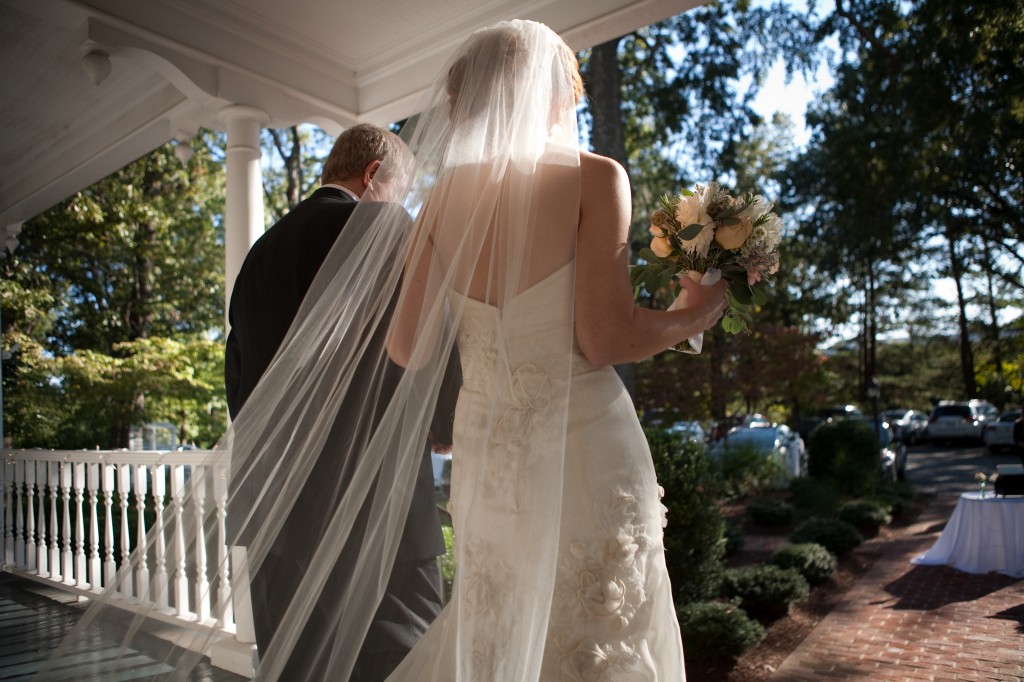 When we reached the end of the aisle, my dad gave me away. He tried to sit down before I was to give him my planned kiss on the cheek, resulting in some giggling (on my part anyway.) Our wonderful friend Kelley read an excerpt from the Velveteen Rabbit, which Heather used as a metaphor throughout the ceremony. We chose this reading because it was like us, young at heart and not too serious. It is also so moving, as it talks about how love can make you real. One of my favorite parts is: "Generally by the time you are Real, most of your hair has been loved off, and your eyes drop out and you get all loose in the joints and very shabby. But these things don't matter at all, because once you are Real, you can't be ugly, except to people who don't understand."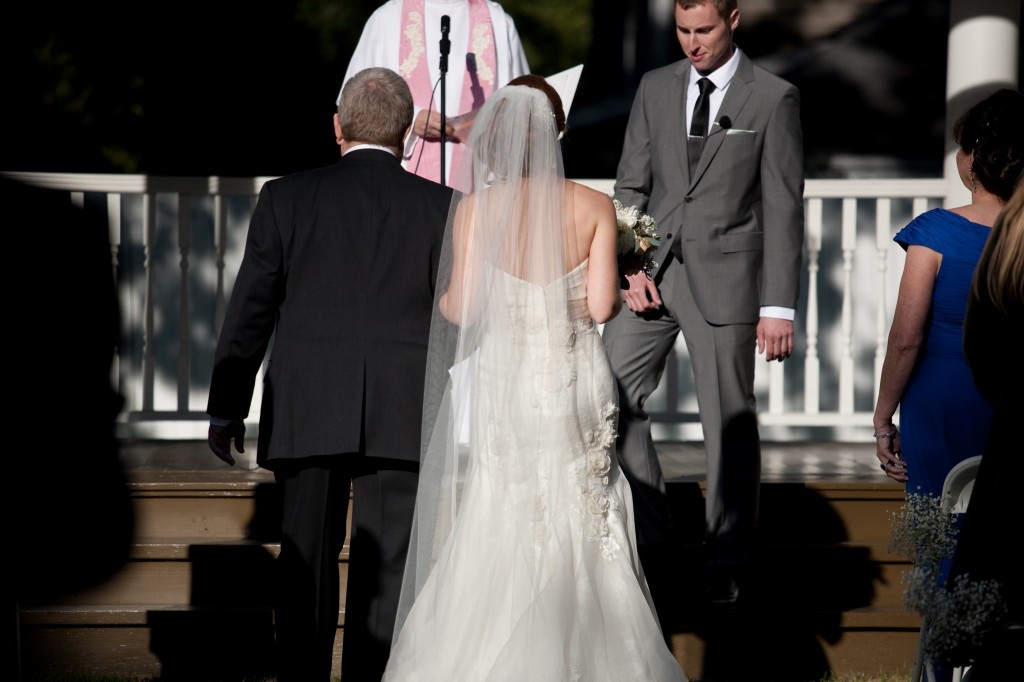 Right before we said our vows, Heather talked about all the big and little reasons that we love each other. I loved this part because I thought it allowed people to really get to know more about our relationship. My reasons ranged from Corey walking across a highway on ice to save a small dog to him always making me feel safe. Corey's reasons included my work ethic, loyalty, and the fact that everyday I make time to play with the cat :). When Heather mentioned that he considers me brilliant, I gave him a little smirk that Abigail was there to capture. I love that picture because it really shows how we are together.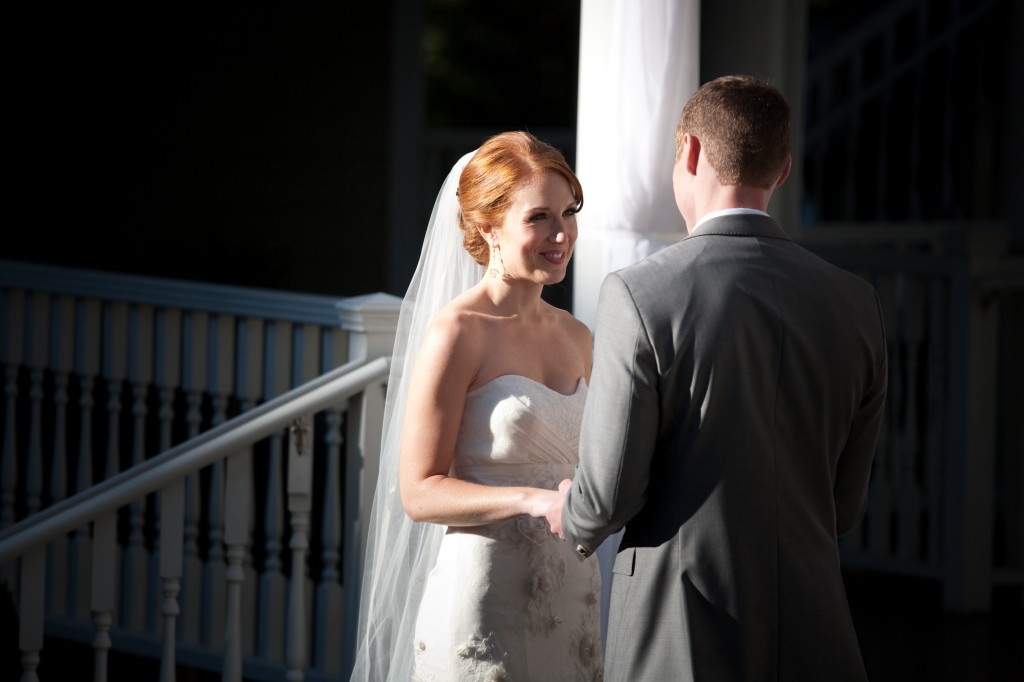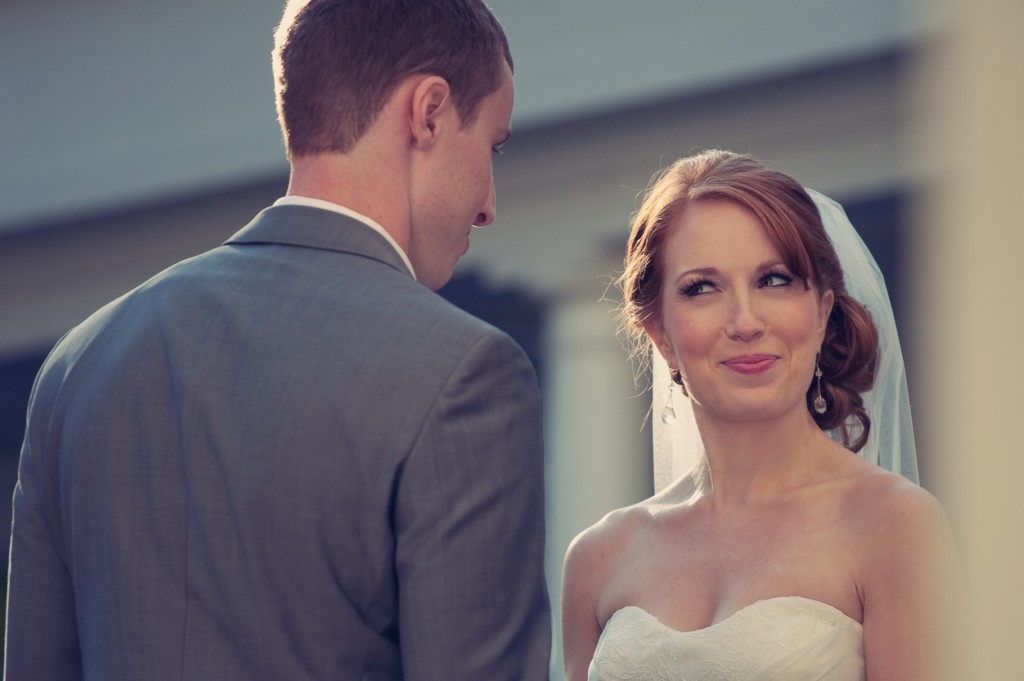 When Heather asked Corey to begin by reading his vows, he began to tear up. This is a person that I have only seen cry once in our ~9 years together. I was doing so well, but at this part in the video, you can hear me start to sniffle. In the picture where I am turning away from Corey, I am reaching for a handkerchief from Megan.
Corey's Vows:
I have wanted to marry you from the time I thought of you as a friend.
I want to live with you as my wife.
I want to laugh with you.
I want to enjoy our days together.
I want to approach life without taking ourselves too seriously.
I know there will be difficult times and I want to face them with you beside me.
I ask now for a thousand forgivenesses because I know I will need them.
I will offer you the same, plus one.
I will love you. For better or worse. In sickness and in health.
Til death do us part, I pledge to you my faithfulness.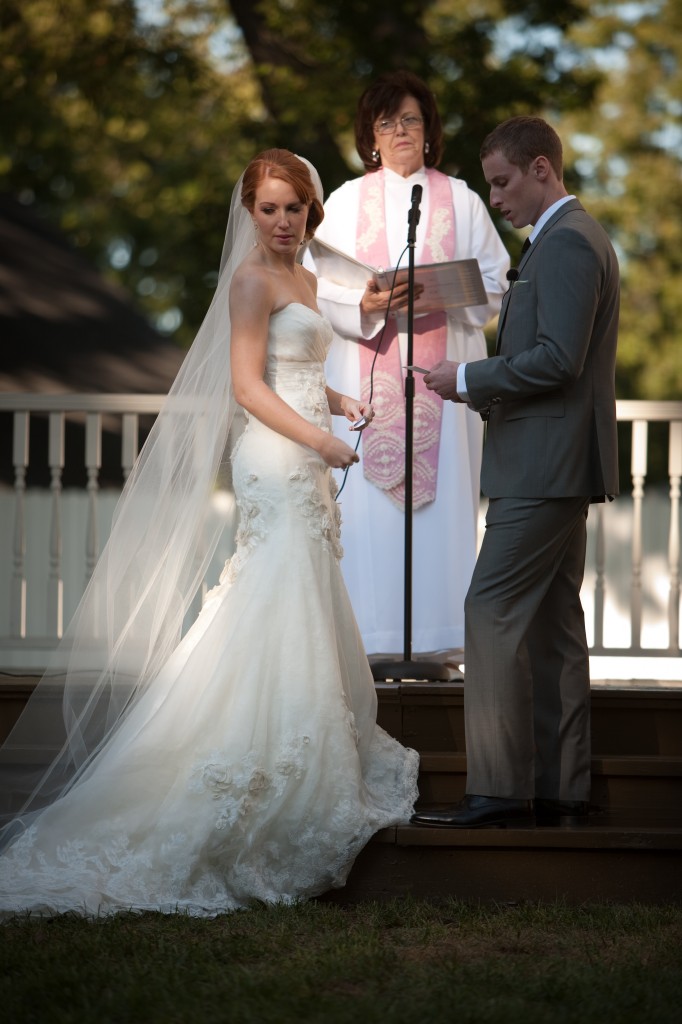 My vows:
Corey, from this day on, I choose you to be my husband.
Because you always make me smile when I want to cry.
Because you are kind, thoughtful and gentle.
Because when I am with you, I feel like I'm home.
I promise to love you for all that you are, with all that I have.
To be there for you when times are hard.
And fight for your dreams as if they are my own.
To make sure we fill our lives with joy and laughter.
To bring out the best in you always and to be the most that I can.
For better or worse, for richer or poorer. In sickness and in health.
Til death us do part, I pledge to you my faithfulness.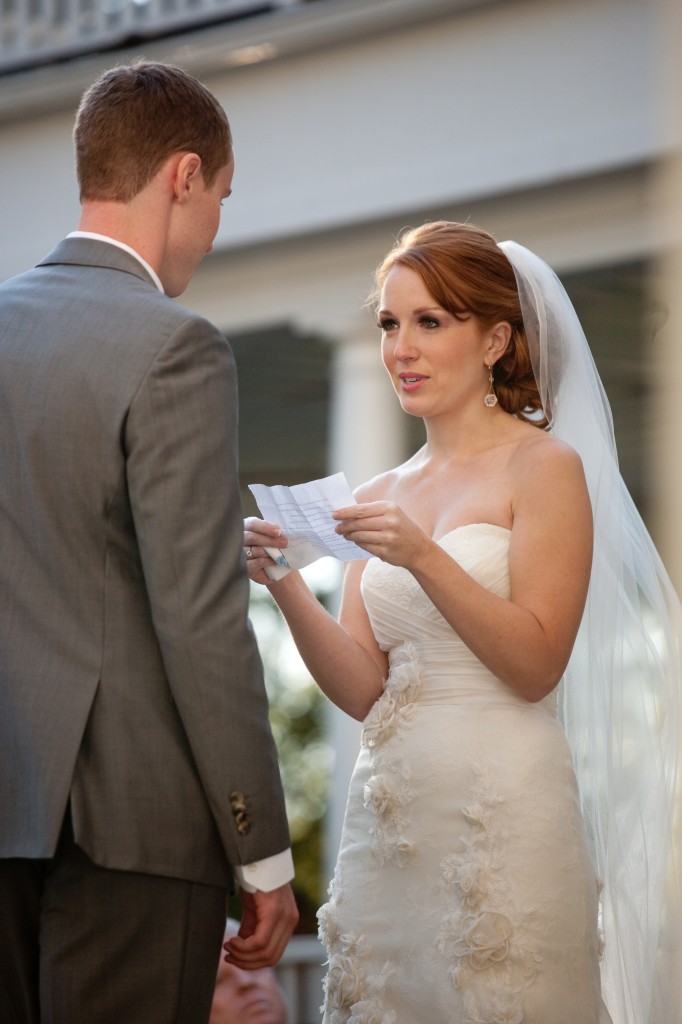 To incorporate Corey's Irish heritage (I have some, but not much), I decided we would have a handfasting ceremony. This type of ceremony is an ancient Celtic tradition that is the origin of the saying "tie the knot." While Heather read, Corey's and my mother came up to tie our hands together with lace from Corey's mother's wedding dress. It was really a special moment, and I was so glad that we chose to have them perform the handfasting together. My favorite line from the handfasting reading is: "Woven into this cord, into its very fibers, are all the hopes of your friends and family, and of yourselves, for your new life together. With the entwining of this knot, so are your lives now bound."
Finally, Heather pronounced us husband and wife. She then called up my cousin Bill to read the poem that he had written for us when Corey and I became engaged, called "In Love Alone." I loved this poem because it was heartfelt while still light and cheery. It talks about how one eye, ear, foot, or person just isn't the same without its mate.
"We are endowed with two of each. Two eyes, two ears, two hands, two legs on which to rise. Yes two of everything, which makes us whole, except one mind, one body and one soul. These are alone and seek a mate in life. To share the joys, the sorrow and the strife. But when do two become the same as one? In love alone, this one has just begun."
And with a kiss, we became a family. Andrew serenaded us back down the aisle with Here Comes the Sun by the Beatles, but to be honest, I was so caught up in the moment I didn't even hear it.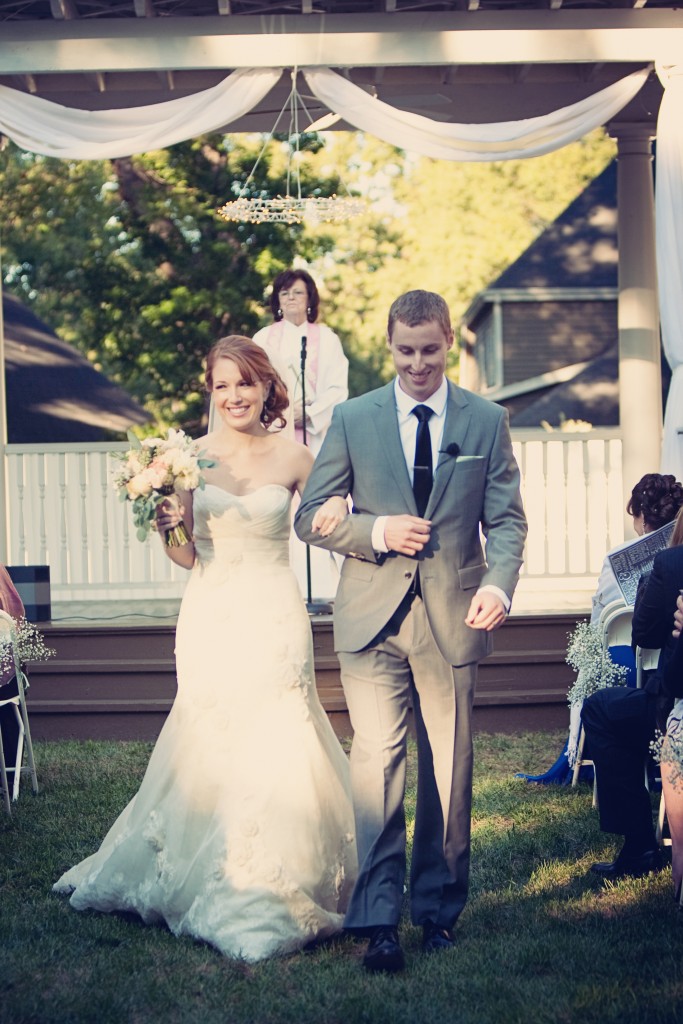 Previous Colleen + Corey Wedding Recaps: