Back when we were preparing for our photoshoot with Catrina, Meg and I decided to use confetti as one of our props because we loved the way it looked in pictures.  I went to etsy, our usual resource for crafty items when we decide not to make them ourselves (which is pretty rare).  Well, as it turned out, the etsy confetti options were not spectacular.  Megan and I were very particular about the colors we wanted to use, and etsy just didn't have them.  So we decided to make the confetti ourselves.  This is a SUPER easy DIY and since New Year's Eve is coming soon, we thought it might help you guys in your New Year's celebrations!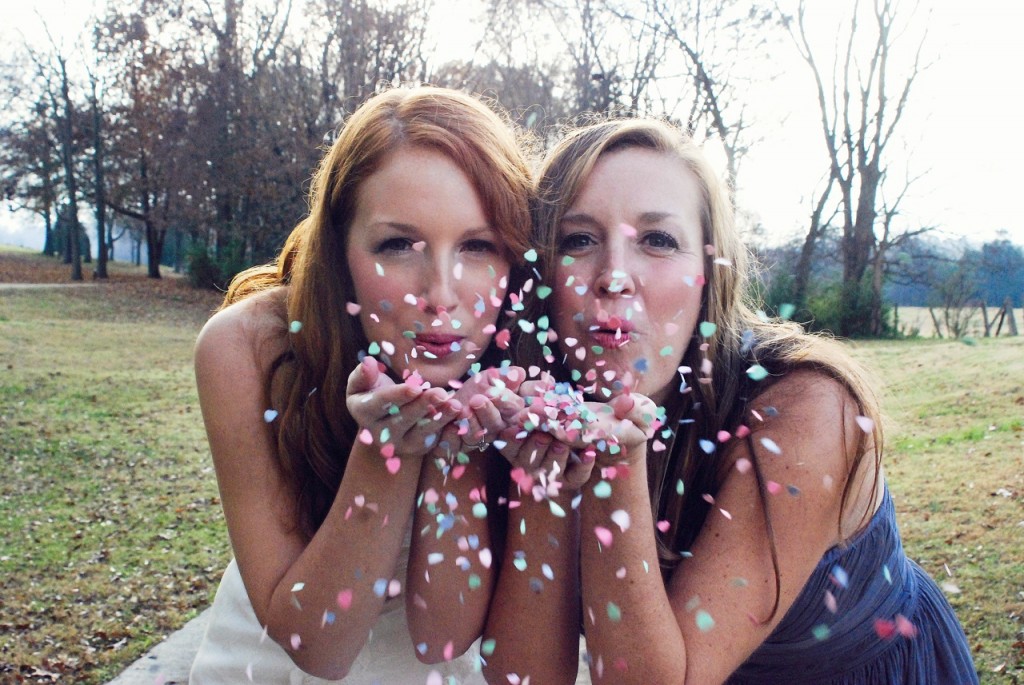 Image by C. Earls Photography
What you'll need:
– 1 hole punch (we used a heart shaped one)
– Several sheets of card stock in your favorite colors.  We used card stock from Michaels, which I really hate to say was not recycled.  However, all of the card stock used in the wedding was from this store, which has some great recycled options.
What you'll do:
Take the card stock and begin punching holes.  Empty the hole punch pieces into a bowl.  Repeat until you have the amount of confetti that you want.  I will warn you that this may hurt your hand.  Meg and I actually only did about one sheet of confetti and I brought the rest back for Corey to do.  He was a trooper and made most of the confetti.  Excellent job Cor.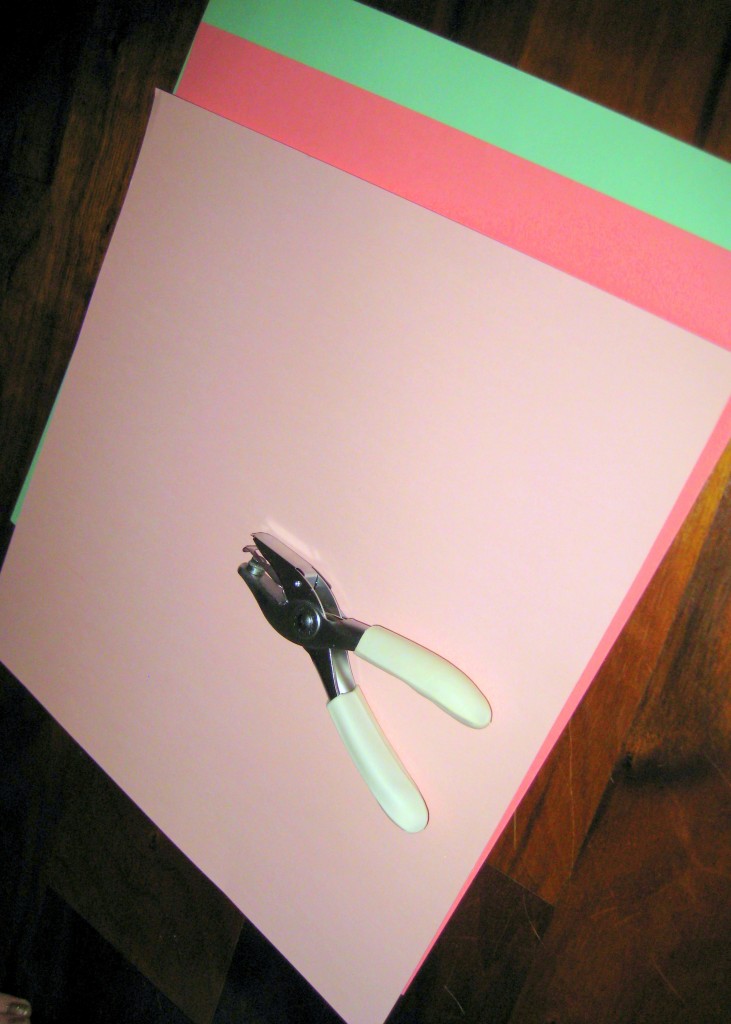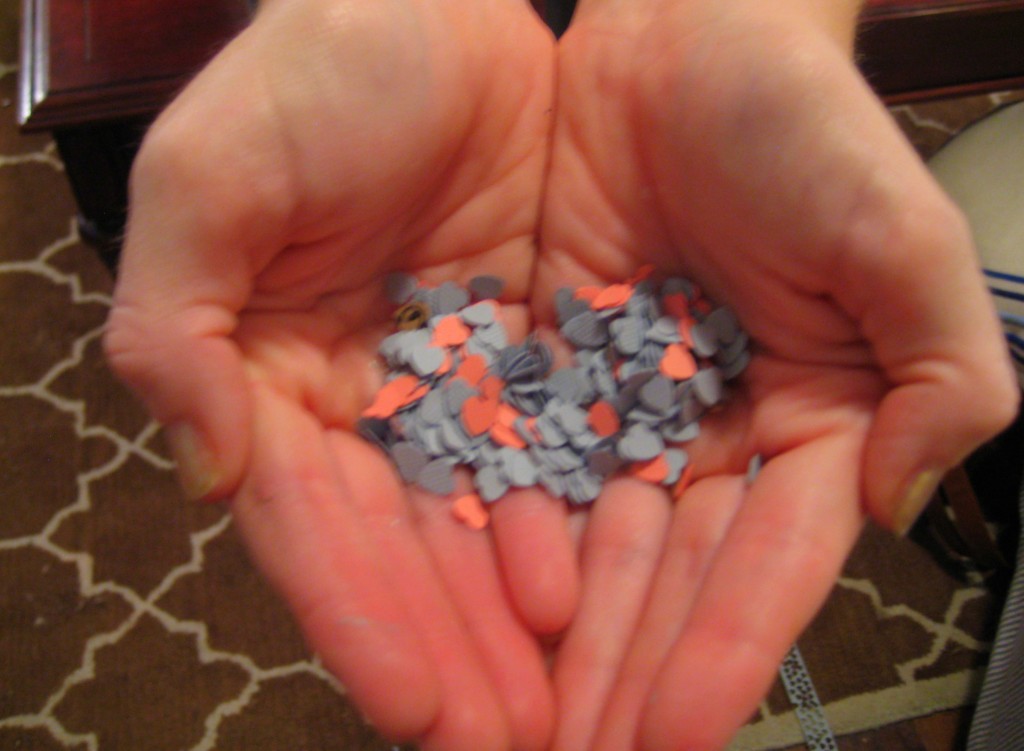 Voila!  Your very own customized confetti with which you will take beauty pictures!
Image by C. Earls Photography
  Lots of love, Colleen