We just wanted to stop in to send you all the merriest, jolliest, dreamiest, warmest holiday wishes!!  Christmas is one of our favorite days of the year, when we are able to relax and spend time with the people we love most.  Here is a little snapshot from our day…
Christmas cookies left out for Santa.  He better hurry up and get here.  Cookies don't last long around these parts.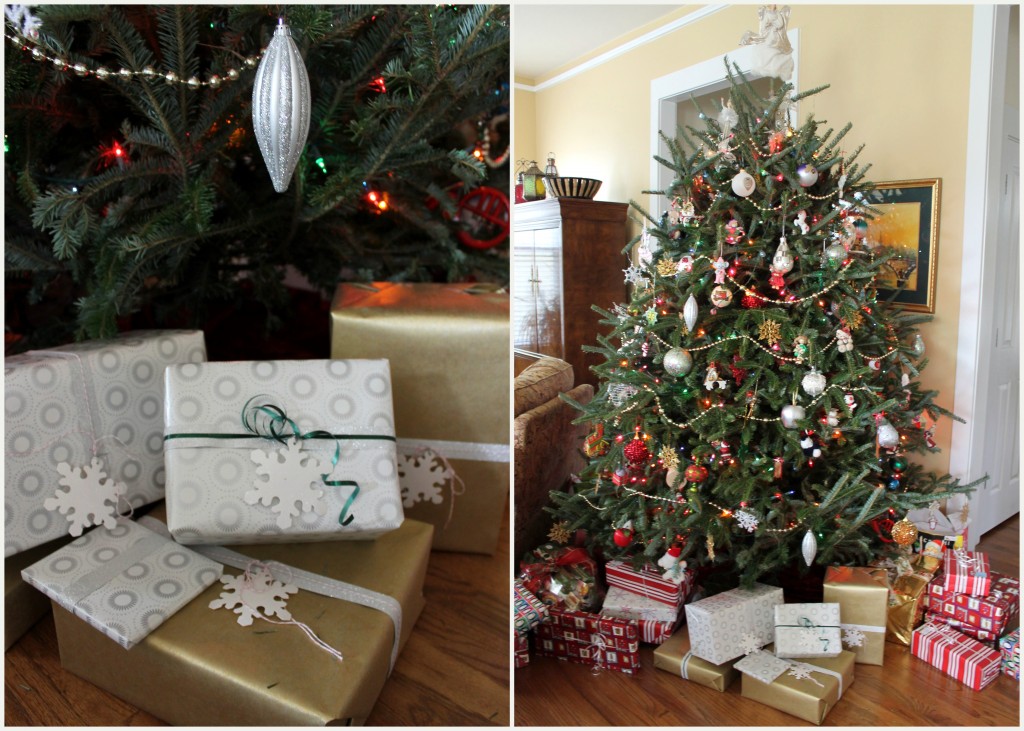 Presents under our parents' tree
Fuzzy slippers and Harry Potter board games
Jello pretzel salad.  A family tradition.  We admit she isn't the prettiest gal on the block but she sure is delicious.
We love you all!  Merry merry Christmas.  God bless us everyone.
Love, Colleen and Megan