I really loved our wedding invitations.  I spent a lot of time looking for inspiration and actually helped our invitation company (the  fabulous Aerialist Press) design them.  So when I saw this idea (again on Pinterest) of making a wedding invitation into an Christmas tree ornament, I knew I had to do it.  This is a really simple DIY but is such a great idea because you can use it for not only wedding invitations but also baby shower invitations, save the dates, or any special notes (love letter perhaps??)  Here are our wedding invitations: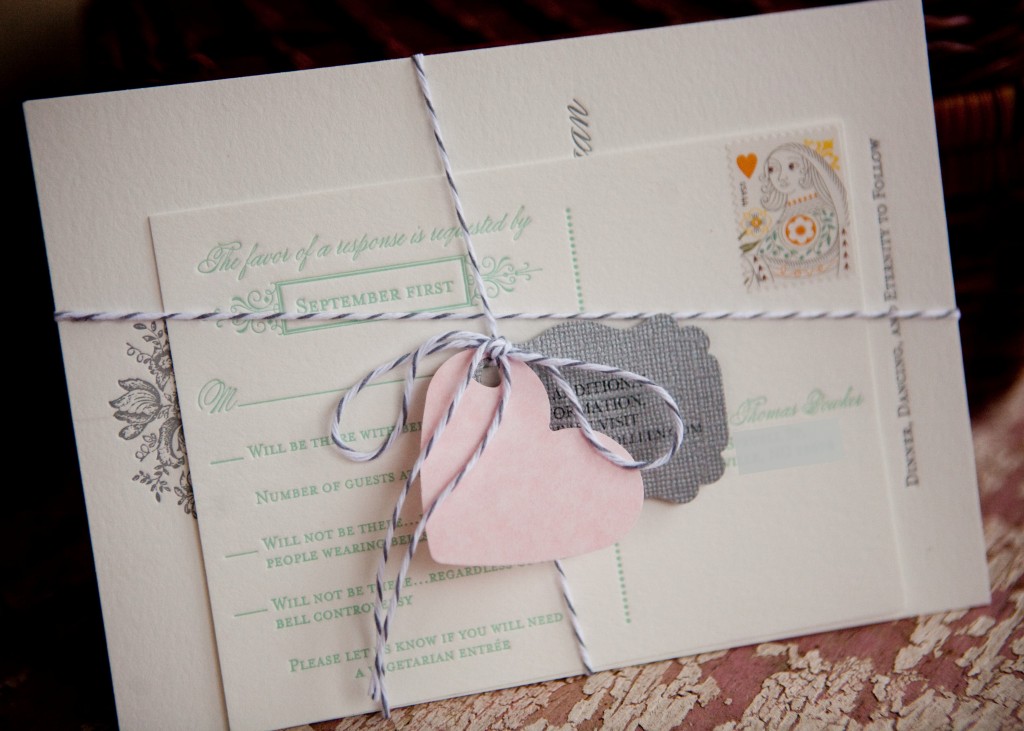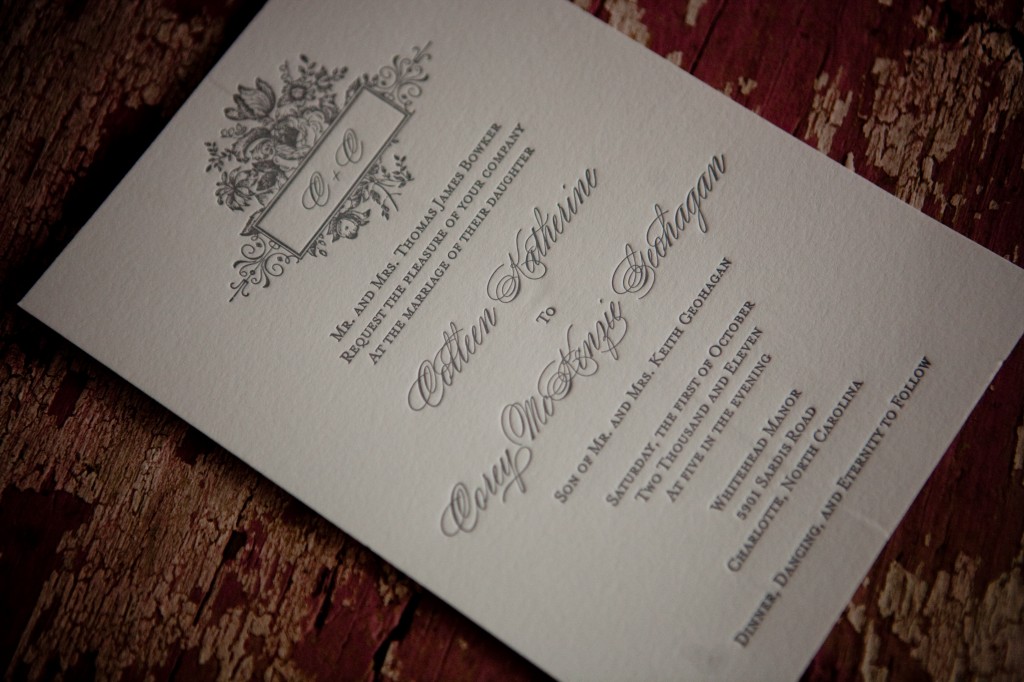 Images above by the ridiculously talented Abigail Seymour (sorry I had to put an ugly sticker over the address)
What you'll need
– Empty glass ornament, I got mine from Michaels
– Pen and scissors
– Wedding invitation (or other paper keepsake)
Start by cutting the invitation into strips.  The instructions said to cut into strips of equal size but as you can see we had some sections of larger font so I just cut around the text.
Next, roll the strips around a thin pen.
Place the strips inside the ornament and you are done!  I tied a piece from a green ribbon that we used in our handfasting ceremony to the top of the ornament.  We also used lace from Corey's mom's wedding dress in the ceremony.  Isn't that beautiful?  I also pondered adding glitter and/or confetti to the ornament but decided that since this is a keepsake that will hopefully be around for a long time, I wanted to keep it simple.
And that's it!  So easy and such a great keepsake!  Definitely one of my favorite ornaments on the tree (although the silver glittery nutcracker I purchased from Crate and Barrel is awesome).
Lots of love, Colleen   P.S. I thought the ornament was looking a little empty so Meg made the recommendation that I add the RSVP card as well.  I will do that soon and update the post the show you guys how it looks.