Meg and I really love to craft our Christmas.  Last year we started to glitter anything and everything in our path.  This year, while glitter still maintains a large presence (as well it should), we have started to incorporate more and more snow related crafts.  Meg dreamed up this craft in her brilliant head, which I imagine to be a constant rotation of sparkles, cookies, and home decor (oh my!)  You can pick up the necessary supplies at your local Target.  If you are like us, you are probably there at least once a week.
What you'll need:
– 1 string of LED lights (in warm white)
– 30 snowflakes ornaments (or however many LEDs are on the string) – 4 for $1 at Target
– Fishing line (or similar string)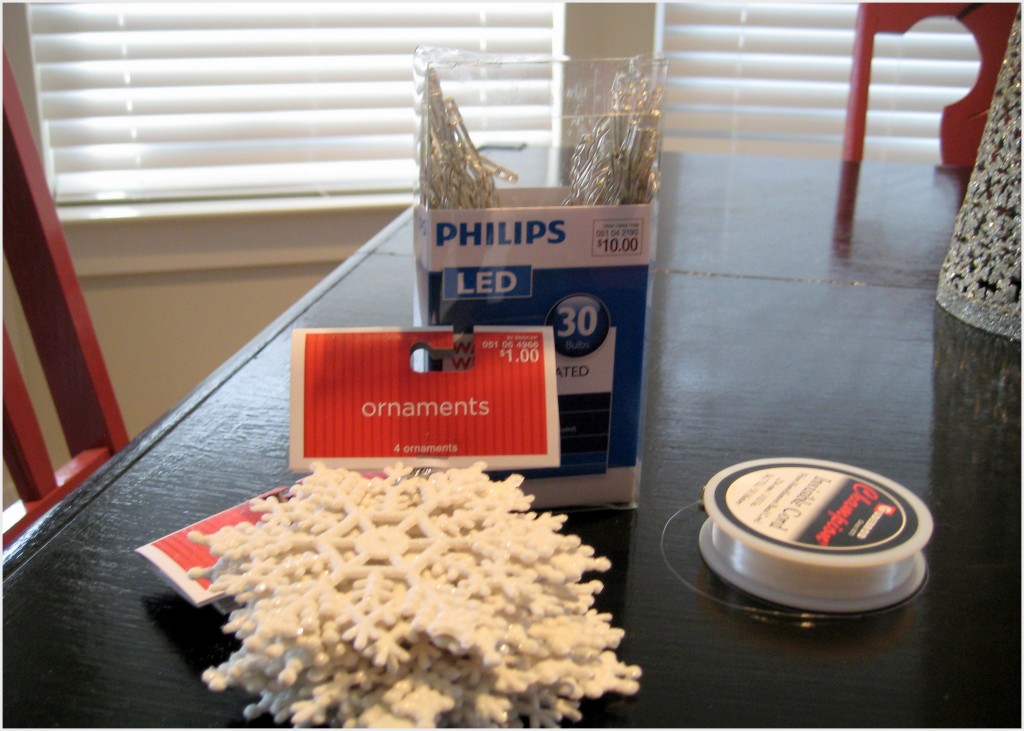 What you'll do:
Lay the string of LEDs on the ground.  Take a snowflake and use the fishing line to tie the snowflake to one of the LEDs.  We tried to make sure that the LED would line up with the center of the snowflake.  A tip for tying: tie the snowflake onto several different places on the LED, preferably towards the wiring where it is thicker.  If you are a genius (which I am not) you will also tie over the top of where the LED wires are perpendicular.  I tell you this because if you do not, some of your snowflakes will fall off when you try to put up the garland.  Major sads.  When one snowflake is secure, just keep on trekking.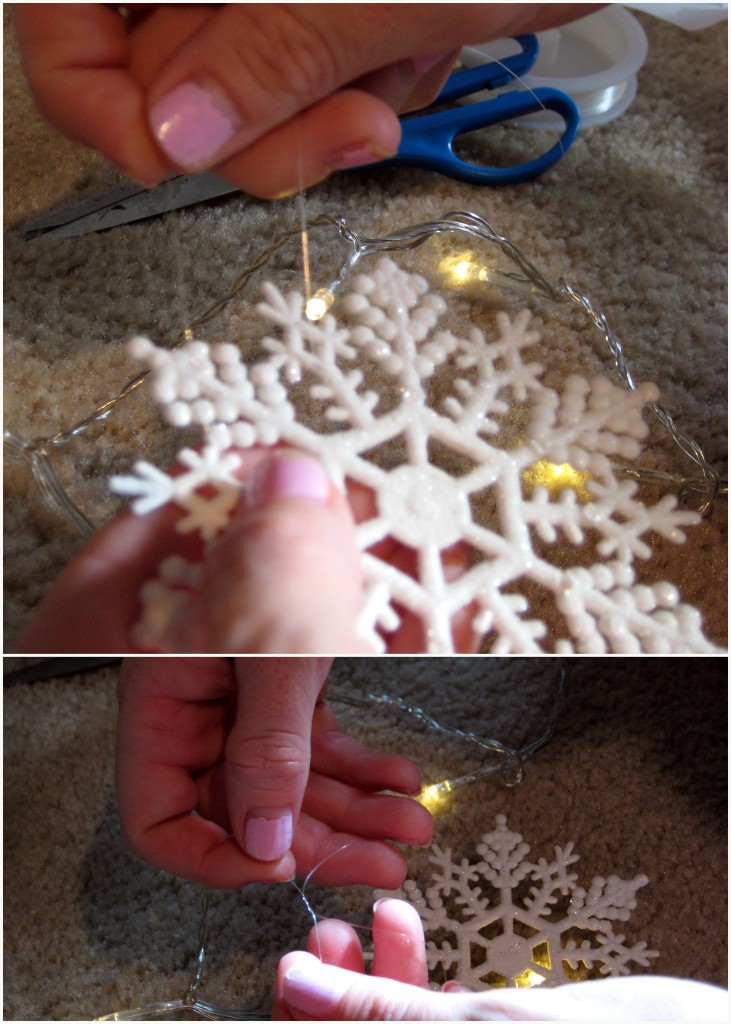 Things that will aid you in this endeavor: hot chocolate and cuddly cats.
 Finally, when you have tied all 30 snowflakes to the 30 LEDs, you are finished my friend.  This took me a couple of hours while watching TV to complete, but was really ridiculously easy.  Other than the whole snowflake falling off part,  I really love the final product.  Makes my house just a little bit more Christmasy.  Once Corey and I get our Christmas tree, we will really be in business.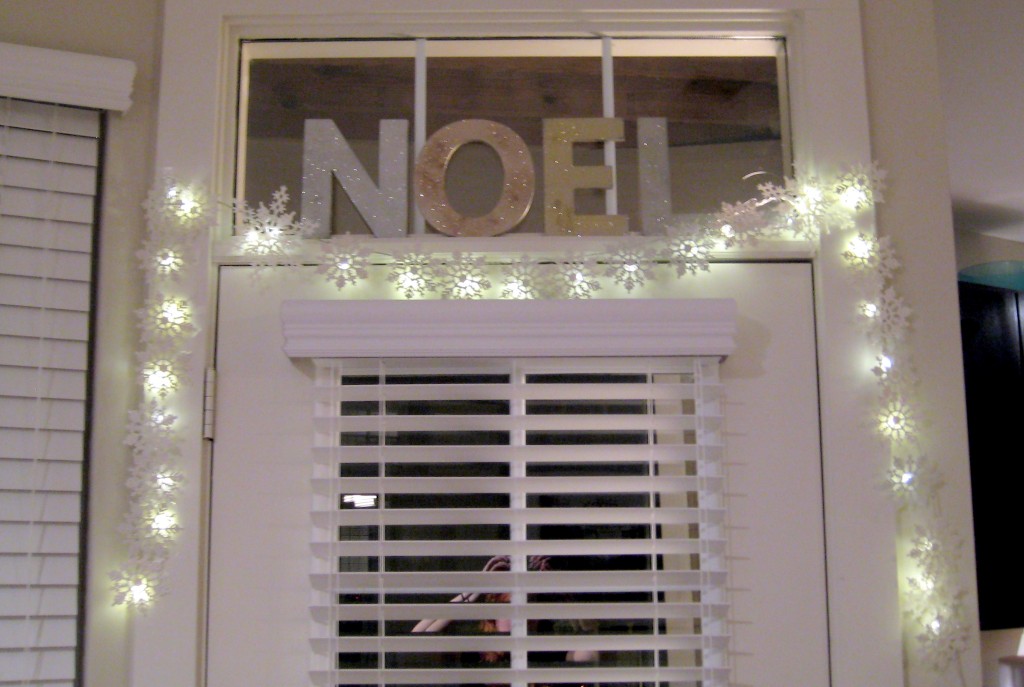 Just pretend you don't see me taking the picture in the picture above.  A secret amongst friends.
Lots of love, Colleen