I have been promising you wedding recaps for 2 weeks so I think the time has come, although this post will not show any professional pictures yet.  When you start planning a wedding there are a lot of things you don't know about/don't think about/don't realize are important.  One of these things is a person to do your makeup and hair and make you look pretty.  When I first started planning the wedding I was sure that Megan would do my makeup and I would go somewhere to get my hair done.  We had originally planned for our hairstylist (the fabulous Brandy at William Henry Salon) to do our hair because we trusted her to make sure we looked fabulous and not like we were going to prom in the 90s.  Then there was some confusion and we had to go back to the drawing board. At this point, we realized how rushed we would be the day of the wedding.  We thought, well, wouldn't it be nice if someone could come to us at the hotel and do both our makeup and hair?  Enter Lindsey Regan Thorne of BePretty.  When we saw her ability to create magical beauty, we knew we had to have her.
So the morning of the wedding, I went to Megan's suite at the Hampton Suites at Phillips Place (seriously the most beautiful and accommodating hotel ever).  Lindsey (right) and Crystal (left) came in with several suitcases of  supplies and got started on the bridesmaids.  It was delightful to be able to relax and drink bellinis and mimosas with my favorites instead of running around town to salons.  Believe me when I tell you the stress of having to do that would have been too much for my already fried brain.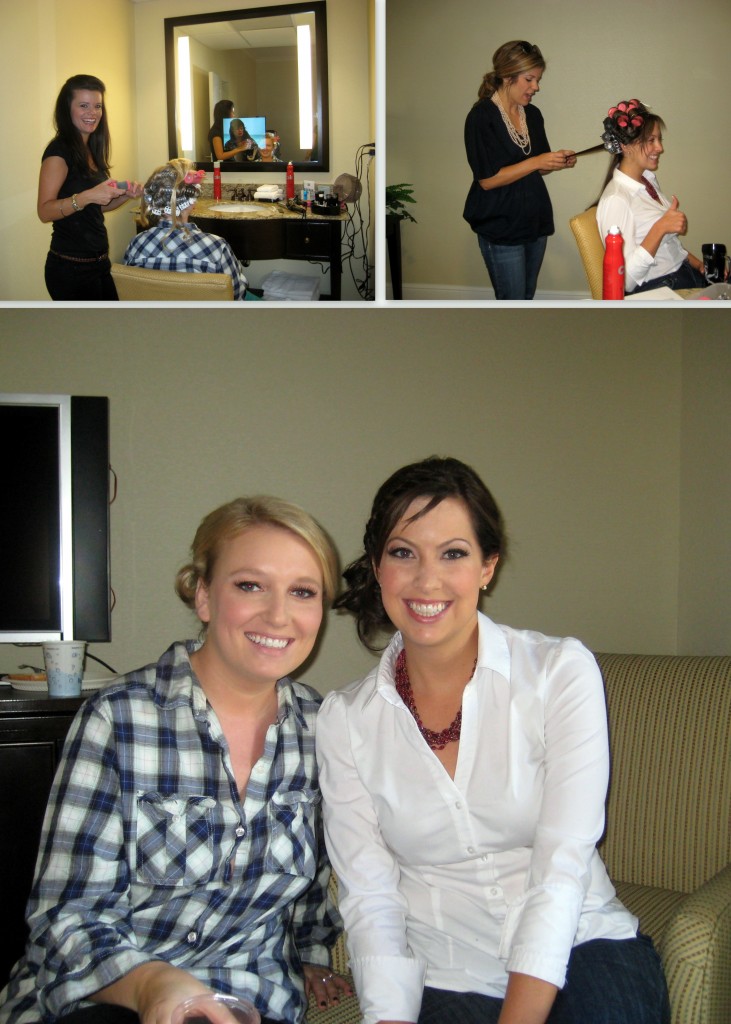 Our friend Kelley (who is basically family) got to come hang with us, which was really special.  Also, take note of Lindsay's (bridesmaid, not stylist) fiance Ben who brought us all coffee.  Die over the cuteness.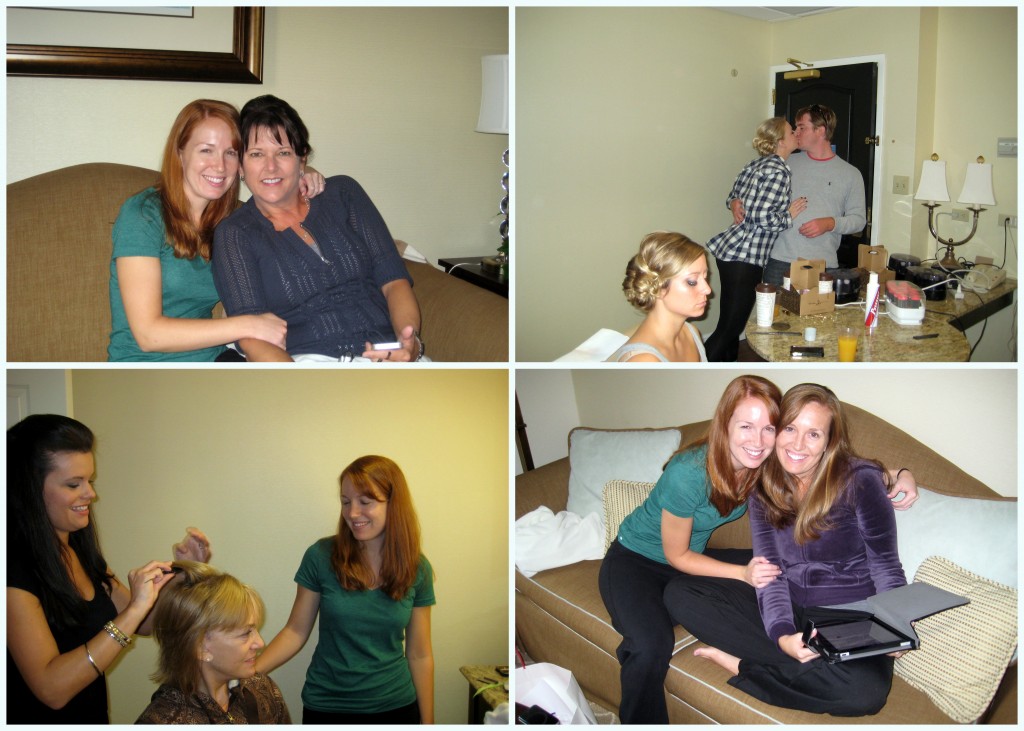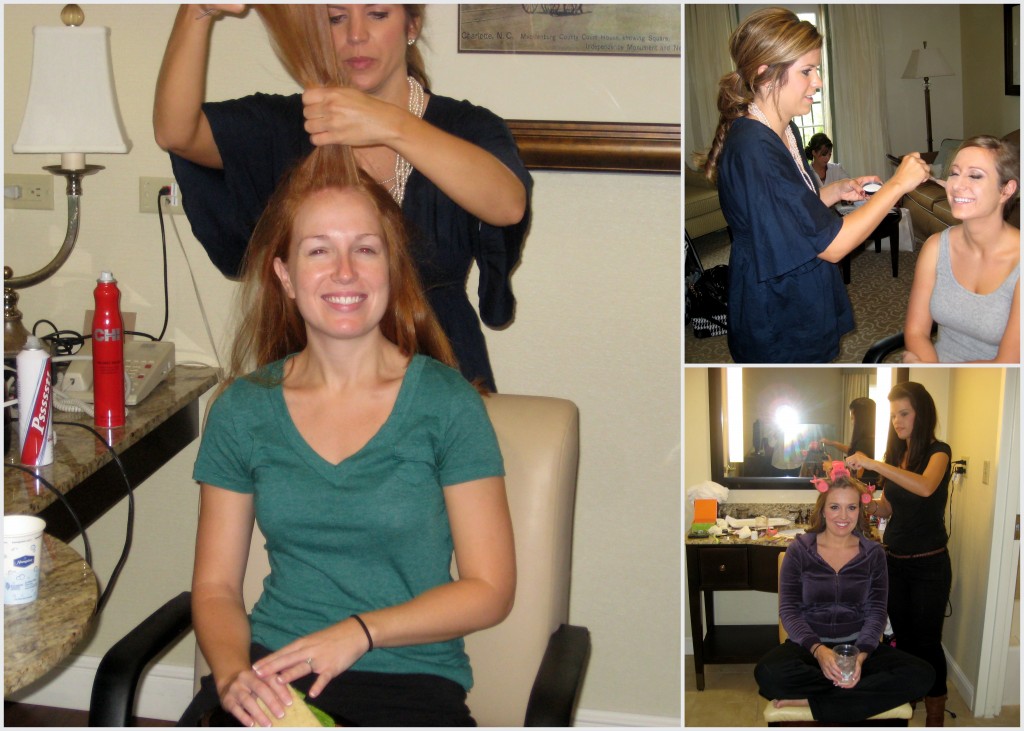 Finally it was time for my bridal beauty transformation.  Lindsey was so great because she listened to me and did my makeup and hair exactly how I had envisioned.  She and Crystal were fantastic and I cannot recommend them highly enough.  They were definitely one of our favorite vendors that we worked with and they made the day so fun.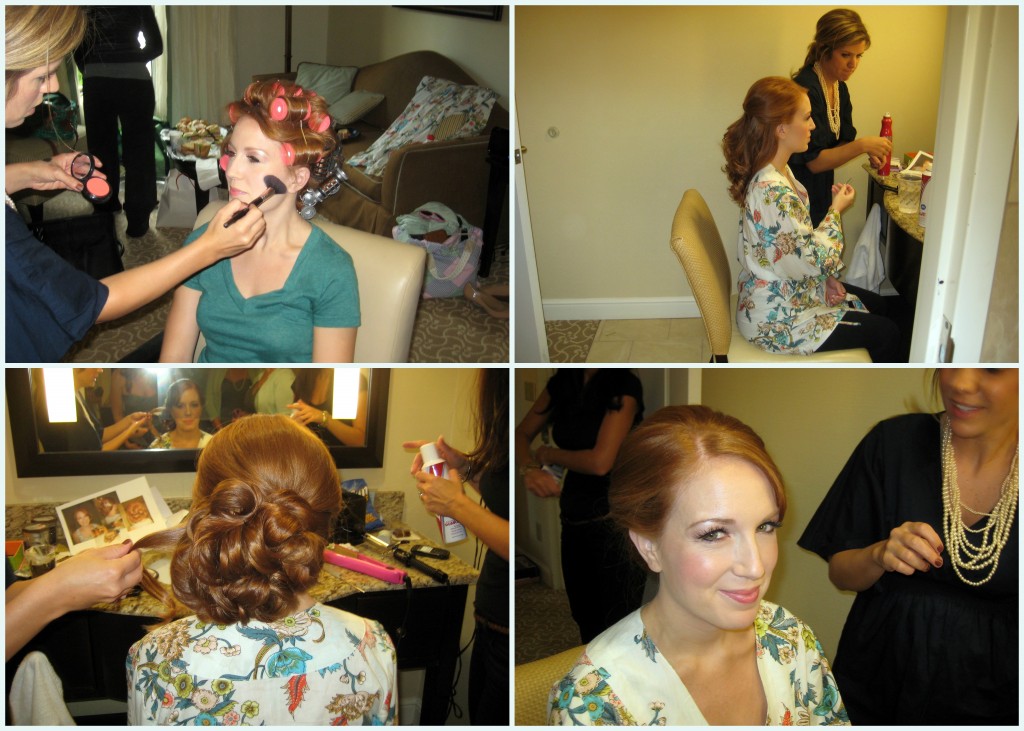 I kid you not when I tell you she put approximately 200 bobbi pins in my hair because it is so ridiculously thick.  But doesn't it look gorgeous??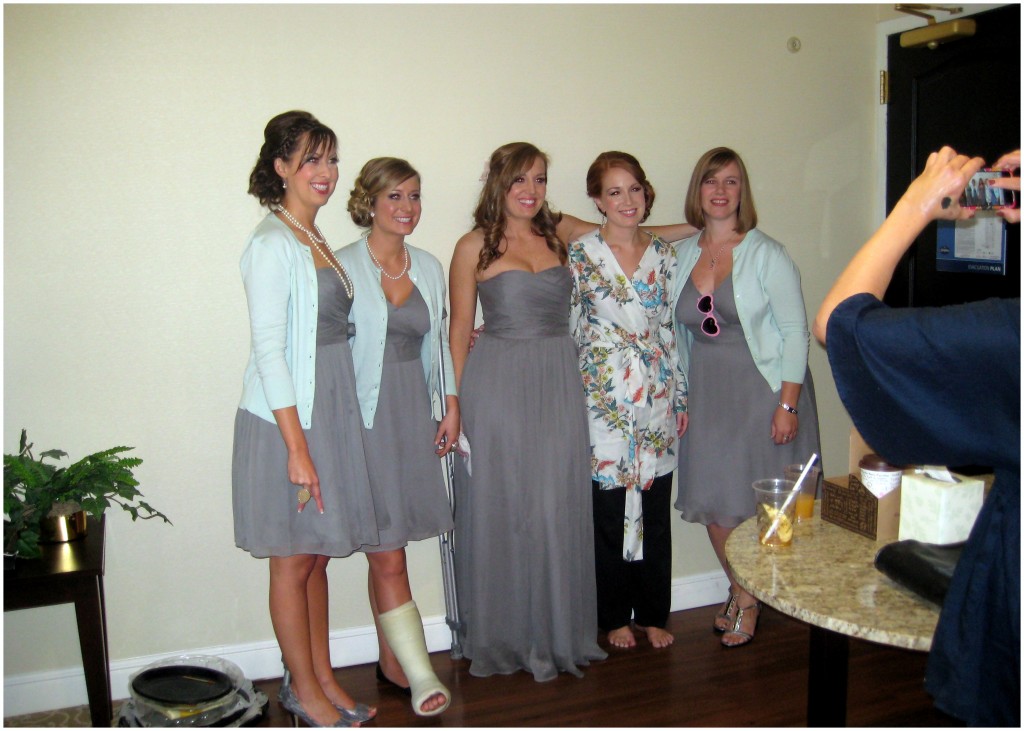 And here we are all done up and ready to go get married!  Well really only I was ready to go get married.  Holy crap I'm married.
Lots of love, Colleen  
Previous Colleen + Corey Wedding Recaps: