As per usual, time is speeding by like a freight train.  Our friends Lauren, Taylor, Caitlin, Emily, and I threw an engagement party for Meg and Chris on Saturday which was so fun but I kind of can't believe it happened already.  I'm telling you what, having 5 hostesses is the ticket.  (Thanks ladies!)  All I had to worry about was cleaning the house, decorating, and picking up some cupcakes from Harris Teeter.  You wouldn't it think it but HT can make a pretty great cupcake.  Just be sure to pick the whipped frosting for the vanilla.  I kept things simple by creating some food, drink, and banner signage that matched the invitations.  I had Corey steal a whole bunch of magnolia leaves from a nearby neighborhood (shhh!) that I made a couple of garlands with, and then I basically bought out Trader Joes' flowers because they had ranunculus and eucalyptus for so cheap.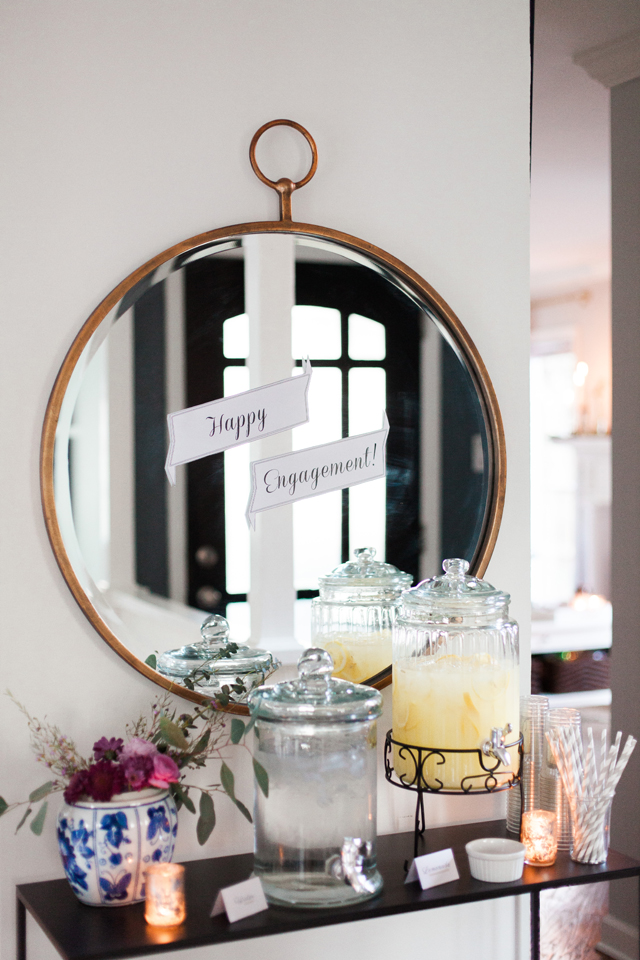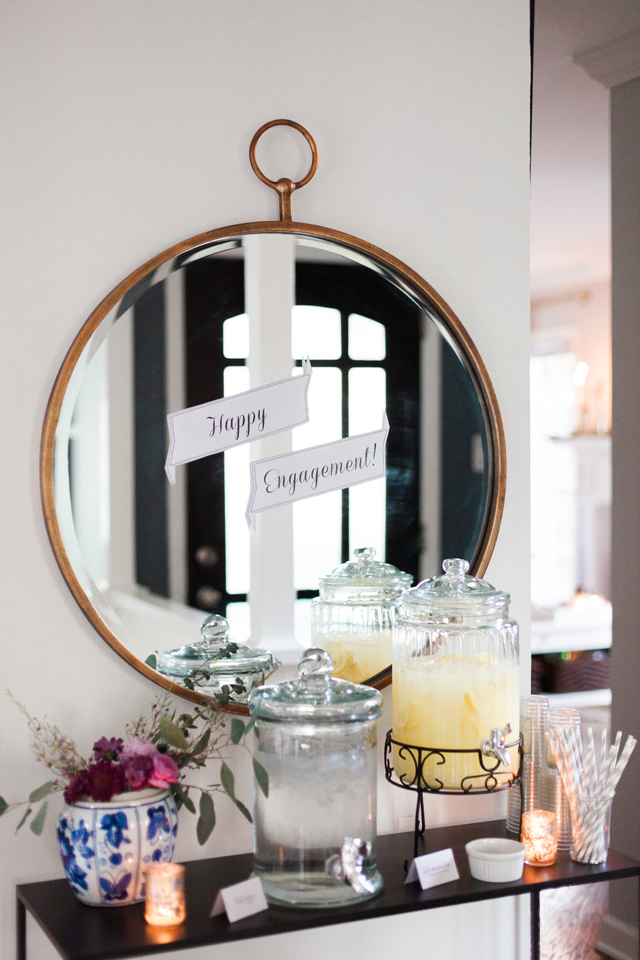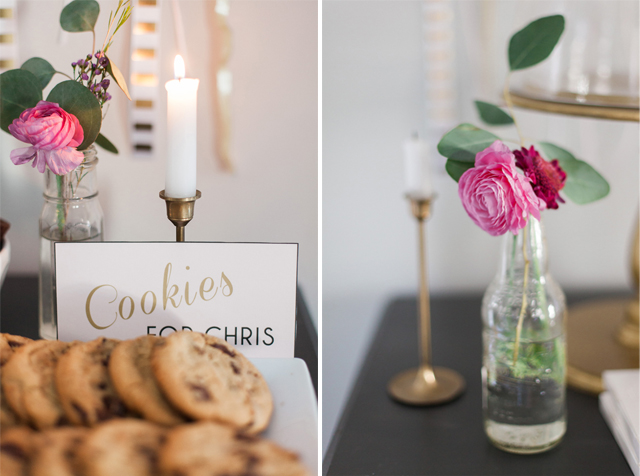 Oh!  And I bought some gold and pink ribbon and hung it up behind the dessert table using some Scotch tape.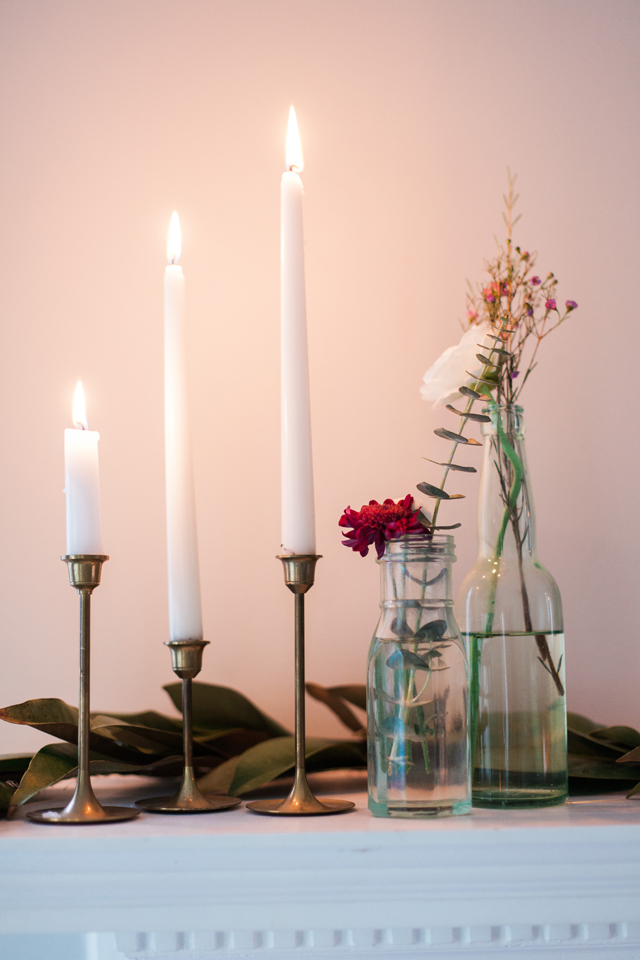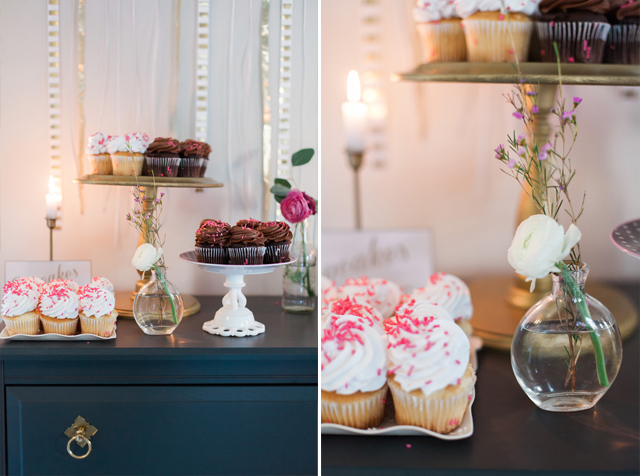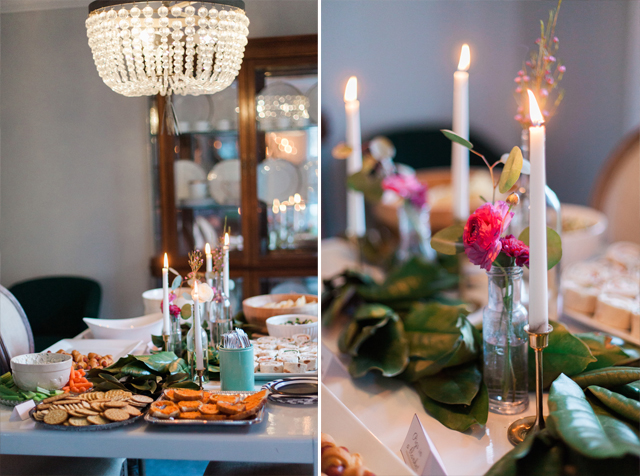 The lovely couple.  Isn't Meg starting to look so bridal?  She's got her game face on.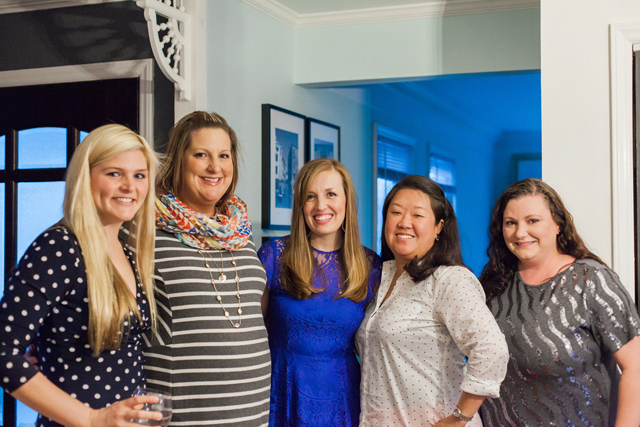 All the fabulous hostesses sans me because I was taking the picture.  There is a pretty cute iPhone picture that I could show you as well that has me in it but that's ok.  And because I'm in a hurry trying to pack for a quick work trip I don't have time to show the pictures I took of guests but thank you for coming everyone!