Corey and I used to release of the third season of House of Cards as an excuse to spend almost all of Sunday watching episodes 1-8, and tonight we finished the second to last episode.  Season 2 wasn't really my favorite because I thought Frank turned from fun evil to evil evil, but this season has made me a fan again.  Claire has become my favorite character since the writers have decided to inject a little more humanity into her role, in which she has finally started to question all of the terrible things they've done to get where they are.  Her style has also been knocking my socks off.  She's reinforced my belief that I need to pare down my wardrobe to simple and sophisticated items that fit like a glove.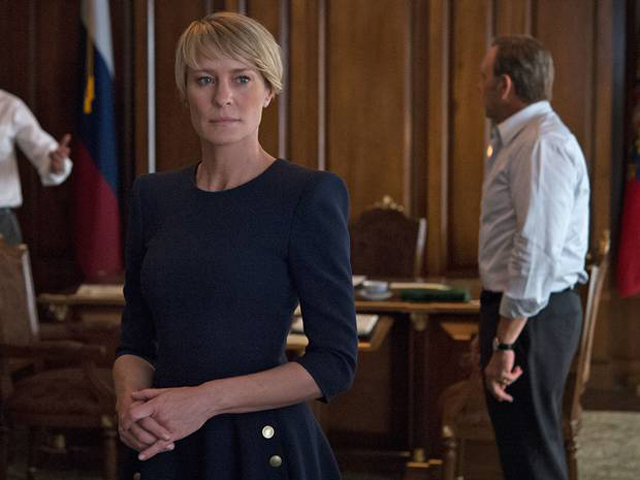 I am obsessed with this dress.  The flattering shape, three-quarter sleeves, and nautical details make it special while still staying simple.
The chick can rock a sheath dress like no other.  I'm pretty sure it's 95% of what she wears.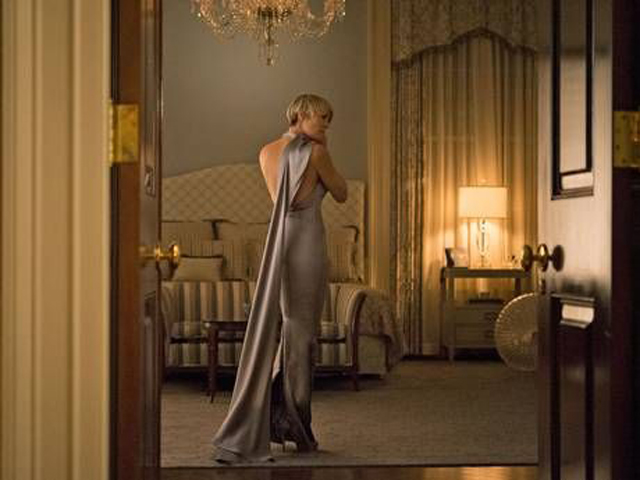 There are no words for this dress.  She looks like a goddess.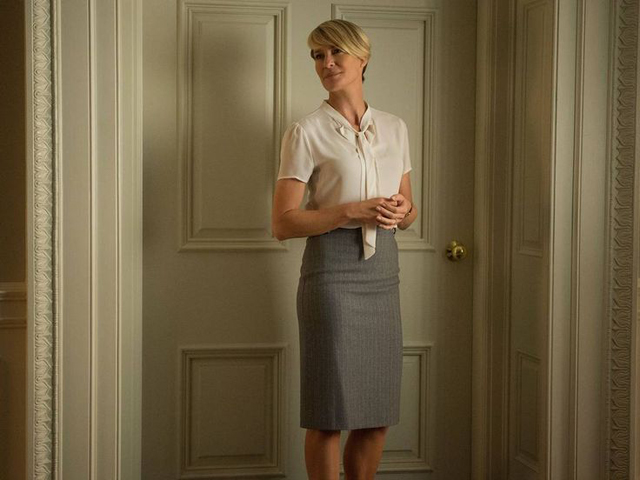 Are you guys loving Claire as much as I am this season?
Image credits:  one  /  two  /  three  /  four  /  five
one  /  two  /  three  /  four  /  five