Corey and I went to Charleston this past weekend so I could shoot an engagement session for some close friends (which I promise to share as soon as I get the film back) and strolling around the city made me realize how much I've been neglecting our landscaping (those window planters!!) and also our bedroom which has sat in no man's land since my mom finished up the window treatments.  There is just so much to do that it is a little daunting.  One thing that I have wanted for a long time is a grown up bed complete with upholstered headboard.  It seems so luxurious.  Here are some options that I am pondering.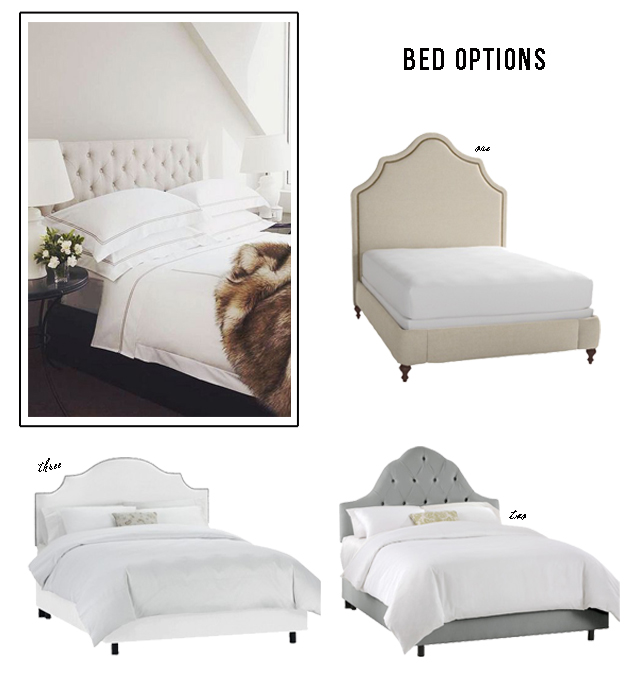 One – This bed is not even in the realm of possibility but I am obsessed.  Just too darn expensive.
Two – I love this one (mostly because the shape is so similar to number one), but I'm not sure if I have gone overboard with the tufted furniture, particularly since our chaise lounge has tufts on top of tufts.
Three – Simple.  Classic.  This is a good option.