Hi friends.  It's Thursday once again.  Have weeks been flying by for y'all as quickly as they have for me?  Time is nuts, I tell ya.  This weekend I am driving up to DC to visit an old friend and I am pretty excited about it.  I have been only once before (about a year and a half ago) and I found it be surprisingly lovely.  I am not sure what I was expecting but the city and the surrounding area feel much less metropolitan than I was expecting and the landscape is beautiful.  It will be nice to see it in the spring this time.  Here are some other things that have been happening lately.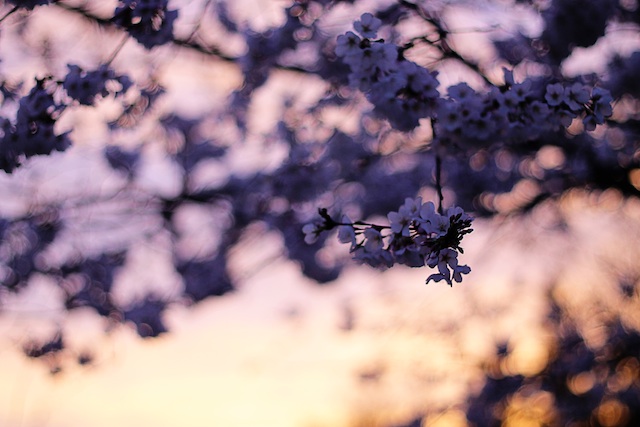 The big tree in my yard developed its yearly blooms and they went as quickly as they came.  This time of year, I always pray for no rain or wind so they will stick around longer and inevitably it is always so wet and blustery.  I snapped this picture of the beginnings of them as the sun rose one morning.
 I have been drinking chai lattes like it is my job.  Instead of buying them from a coffee shop, I made the brilliant discovery that I could buy the mix in a box from the store which seems to be exactly what they use at coffee shops and mix it with skim milk.  That saves a lot of cash, my friends.  I recommend topping with cinnamon.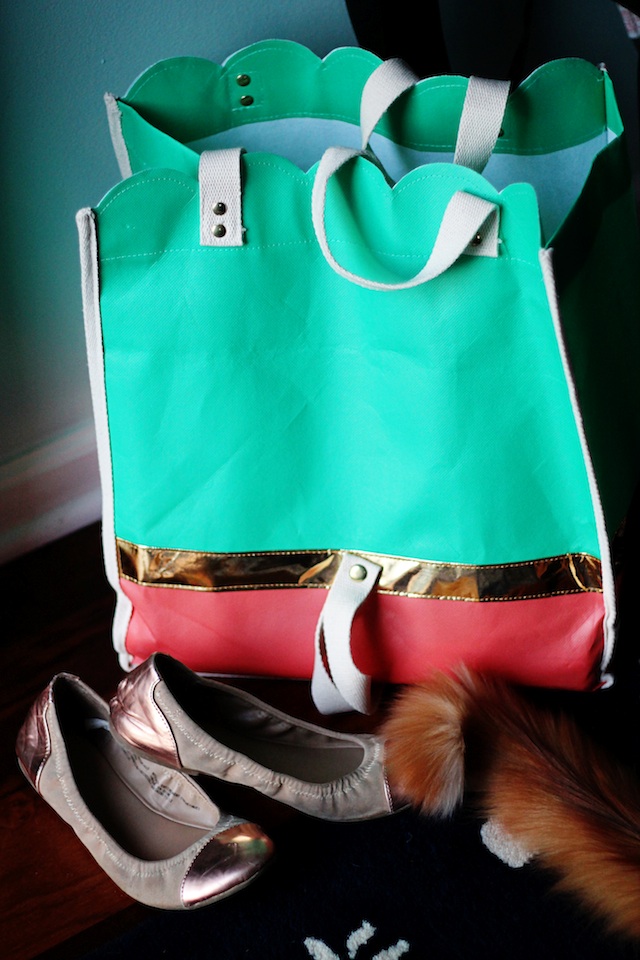 For about the last year I have been carrying my laptop around in a Harris Teeter (reusable grocery) bag.  True story.  Doesn't get any more professional than that.  I was at Target the other week and saw this pretty reusable shopping bag from the Oh Joy line there and decided maybe it was time for a $7 upgrade.  Much prettier.  That mysterious orange object in the lower right corner is a cat tail in case anyone was wondering.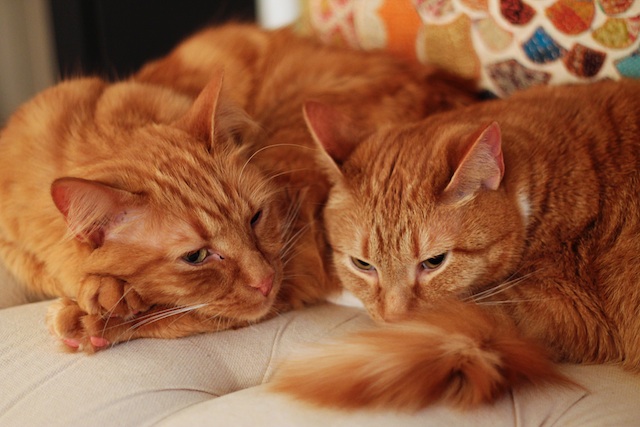 Those are sweet cuddly bubble cats.  This doesn't happen often and when it does, it needs to be documented.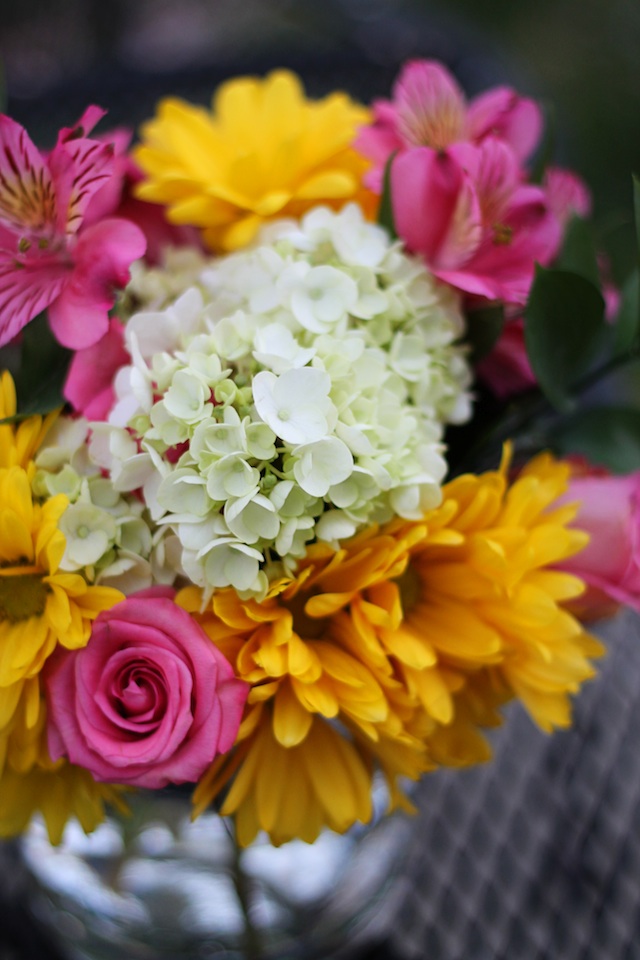 I bought myself this $9 bouquet from Trader Joes.  It is seriously pepping up my kitchen.