I did it!  I rid our living room corner of ugly cords!  After my last post about finding a way to hide the stereo and internet wires in the corner, I started stalking Craigslist for the perfect bookcase made of real wood and fancy mouldings.  And I found it, but the person never got back to me.  So then I purchased the next one that seemed like a reasonable size because frankly I was sick of waiting.  I used Rustoleum Black Oil-Based Paint for a nice glossy surface just like I did with the white dining table and the wood tray, but this time I learned a little trick from Censational Girl.  If you add a little Penetrol to your paint, it helps lessen the brush strokes and makes using oil-based paint much easier.  It really makes a difference.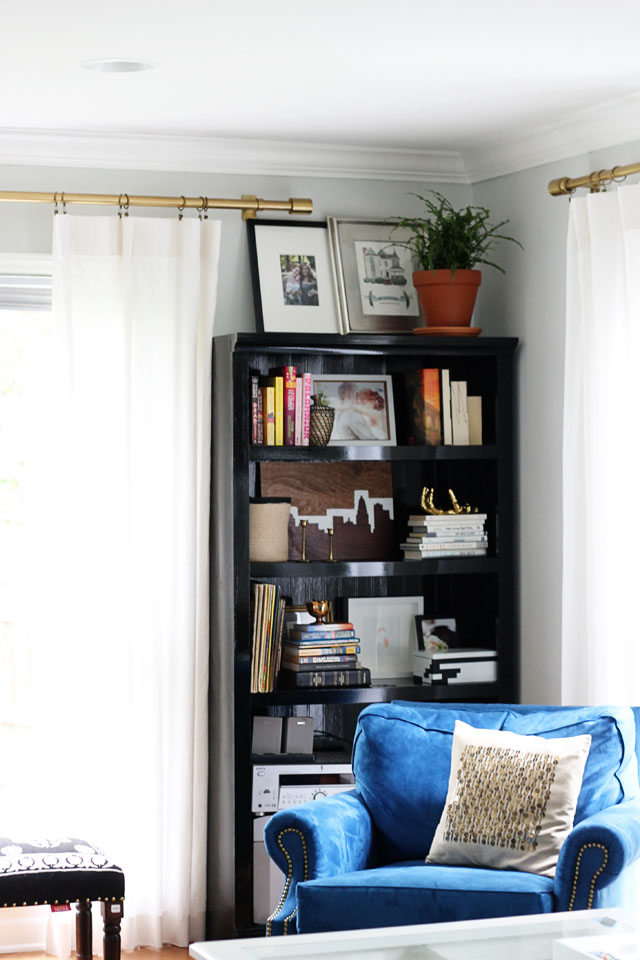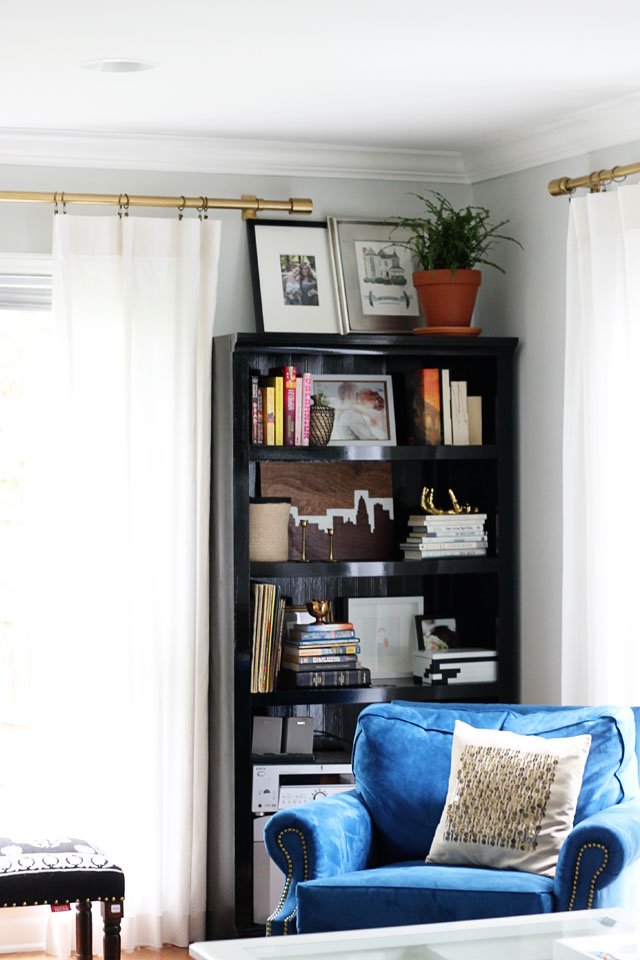 This was what we were working with.  Pretty rough.  (This is obviously a before of the area and not the bookcase because I was too excited to start painting once we got it that I forgot to take a before picture of the piece of furniture itself.  Typical.)
Much better.  I used the bottom shelf of the bookcase to store the stereo and speakers and drilled a large hole in the back of the bookcase so I could pull the cords around and into the shelf and keep them hidden in a nice storage basket.  I actually started out with the cords in a plastic bin, but it wasn't quite tall enough, so I shoved the bin in the basket.  That way it was sturdy and attractive.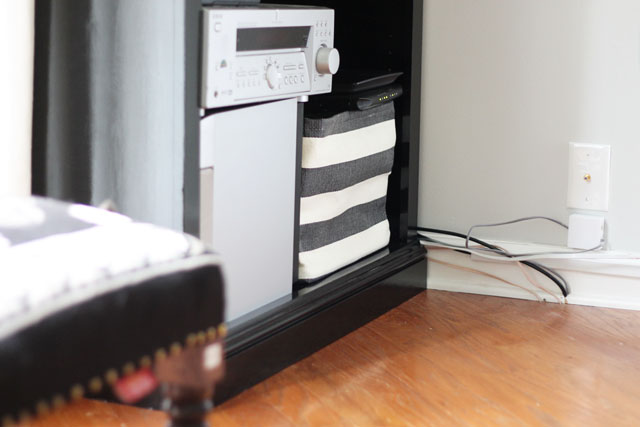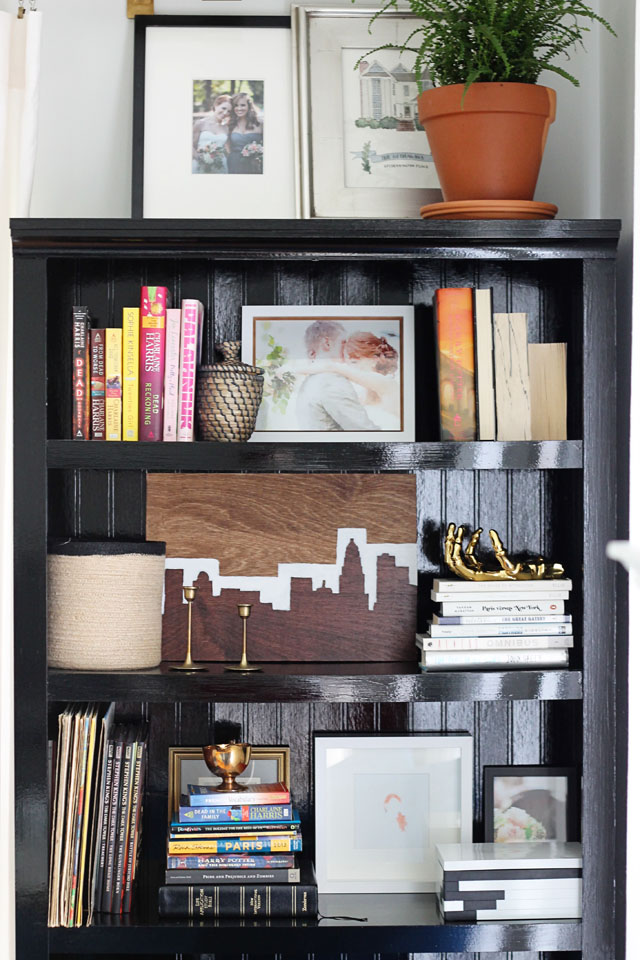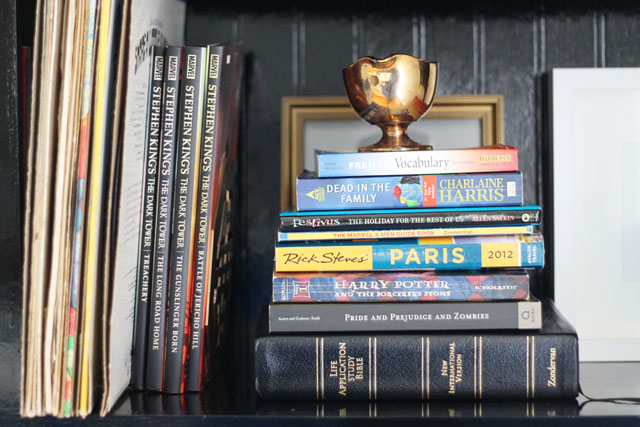 These were all the reject books from our bookcases in the front room but they actually cleaned up pretty well.  Please don't judge me for all the Sookie Stackhouse books.  One day maybe I'll be a grown up and have lots of Shakespeare and Dickens.  But for now, it is Sookie.