Colleen informed me that the Pantone color of the year for 2014 is Radiant Orchid, which is in fact a fancy way to say purple.  But definitely a radiant purple.  Good old purple.  It was my favorite color growing up and I have always had a soft spot in my heart for it.  The interesting thing is I now have purple nowhere in my home.  Like absolutely nothing.  How did that happen?  I do wear it quite frequently but I will definitely have to find a special spot in my home for a purple item to celebrate its special year.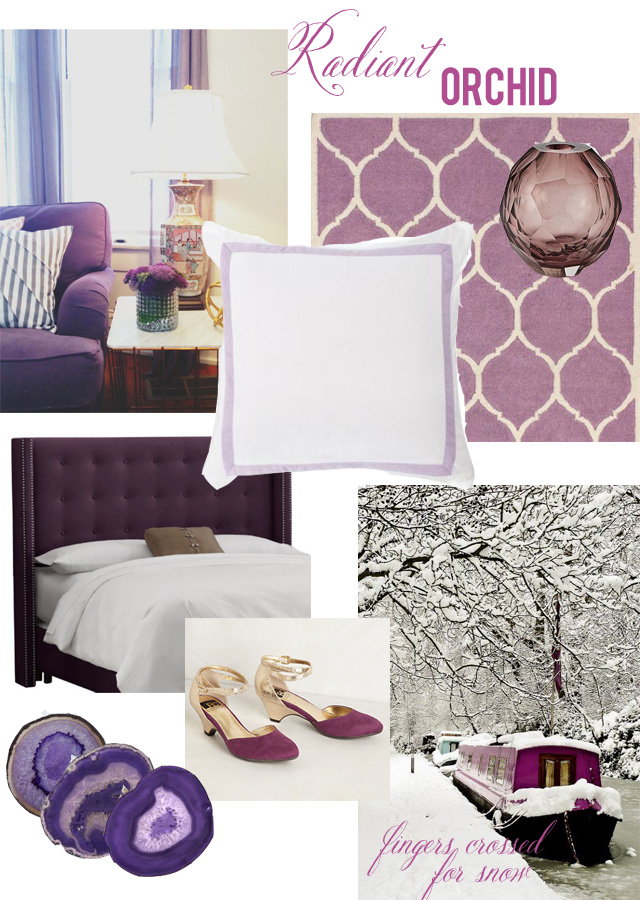 image / rug / pillow sham / vase / headboard / shoes / coasters / image
I also added the picture at the bottom with the orchid boat in the snow because we are expecting snow in Charlotte today and I am scared it will be our only chance for the year.  Fingers crossed for us!