Hi friends.  Just thought I would pop in for a quick little happenings post before I run out the door to work.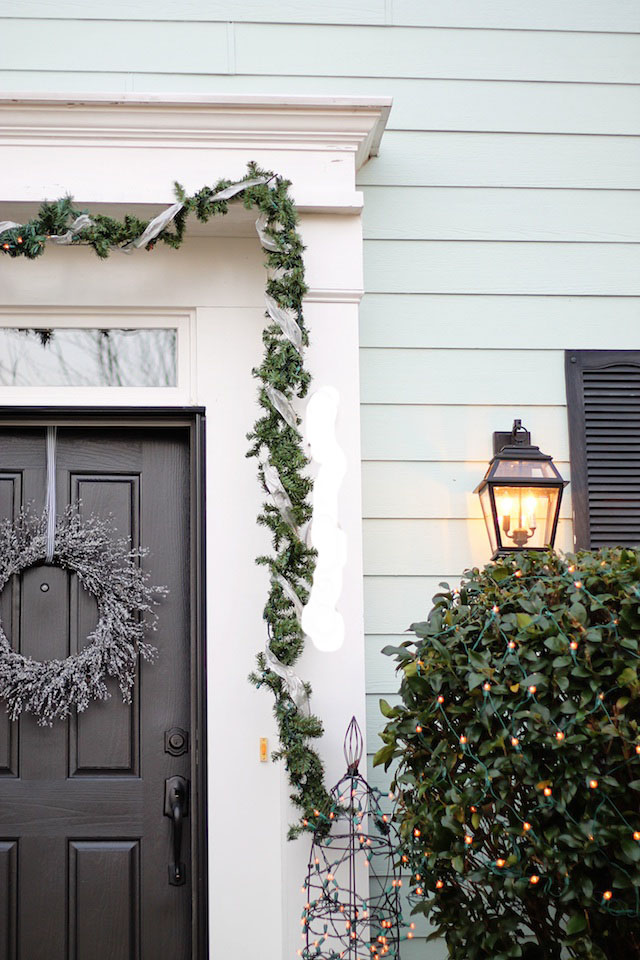 I did end up painting my front door black (Onyx by Benjamin Moore to be exact) and I am pretty happy with the results.  MUCH better than the purpley color.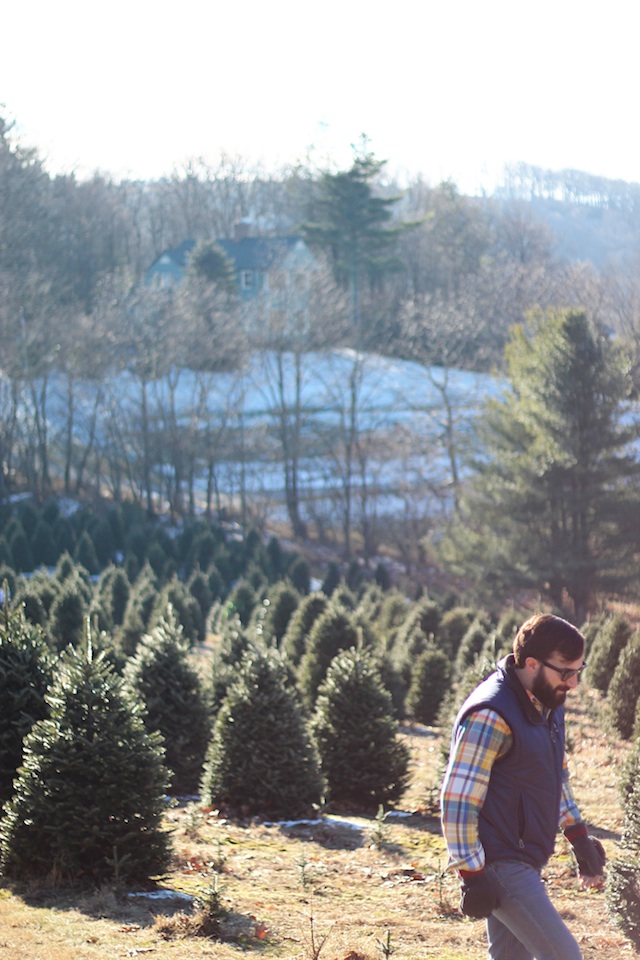 I forgot to mention previously that the weekend after Thanksgiving I went up to Blowing Rock to a tree farm to pick out my Christmas tree.  My buddy Roo looked very mountain man-y.  That is snow on the hill in the background!  Hopefully not the only snow I see this year.
I practiced bokeh tree pictures with my cats.  Believe me when I tell you it took about 50 shots for me to even get one that is semi in focus.  Cats were not having it and Elly in particular.  I do like how dreamy my Juicer looks in this one.  I think his feet may be kind of in focus.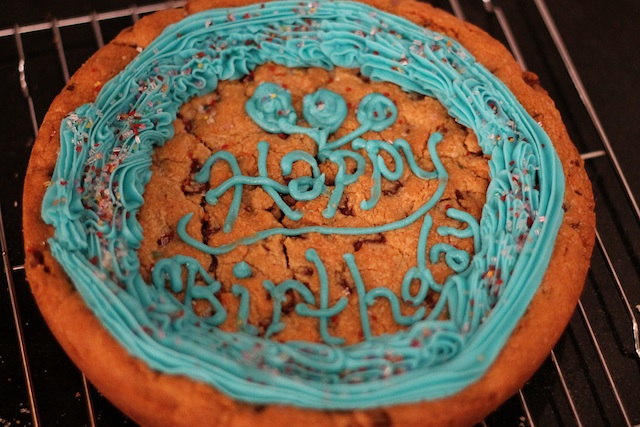 I made a cookie cake for a very special birthday boy using this recipe.  I used a 9″ round cake pan like they said but it ended up so thick and I had to cook it for much longer than she said to.  Still it was delicious.  Don't mind the crappy frosting job.  I was exhausted.  Those are balloons at the top if you were wondering.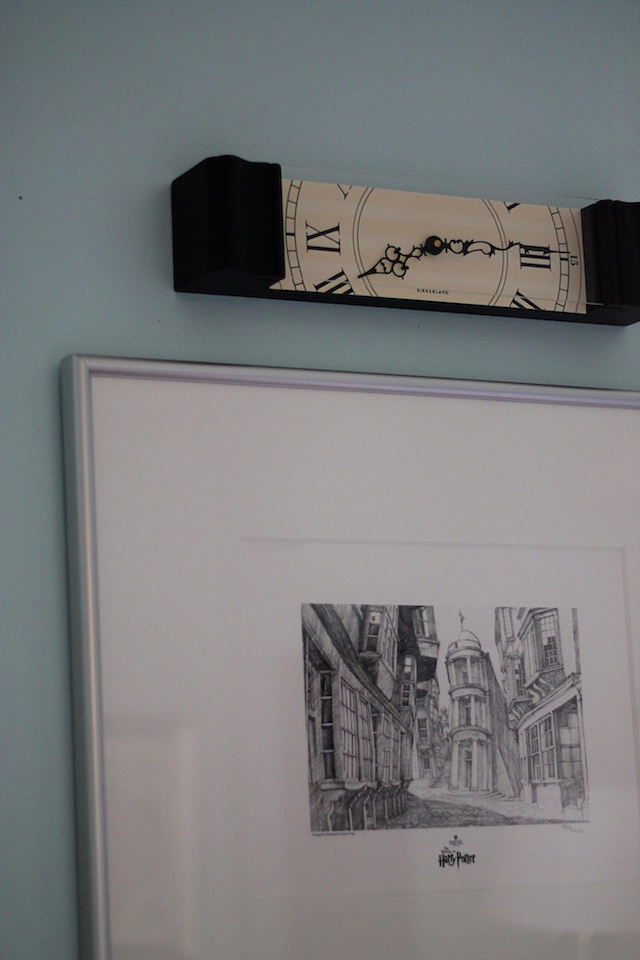 I finally got my Diagon Alley print framed that I got from HP studio tour in London.  I put this really cool "sliced" clock on top of it that my boyfriend gave me.  I have decided that this is my wall of magic and whimsy.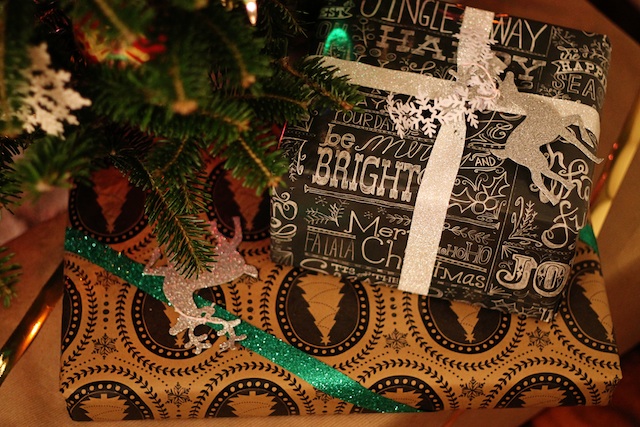 Most of the presents are wrapped and ready to go.
Three cheers for the weekend before Christmas!  We are going to see the Sugar Plum fairy dance tonight!  Hope you guys have something just as pretty and pink planned for your weekend.