Christmas is such a fun and wonderful time of year, but it is also always completely crazy nuts.  Even though I started decorating long before Thanksgiving (shhh), I really haven't had time to do all that much since then because of going out of town every weekend amongst other things.  Even so, I thought I would show you guys the decorations I did put up.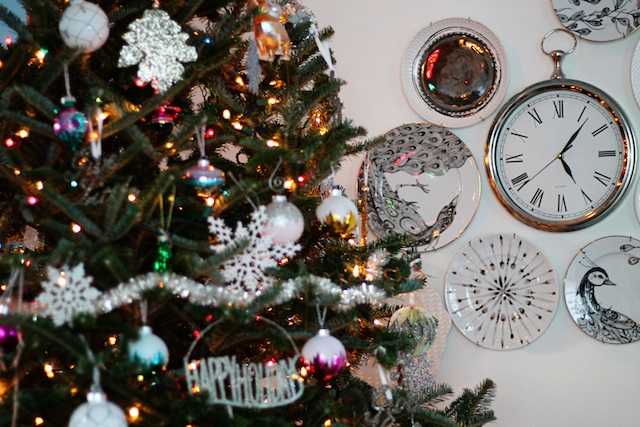 My tree.  I never do any fancy themes or anything.  And colored lights is a family tradition.  This year I added in some white as well and I like the mixed look.
 This year the center of my mantle is an advent calendar that is an illustration of Parisian houses.  Plus I bought some of these twinkle lights on copper wire from Anthro to put in my cloches.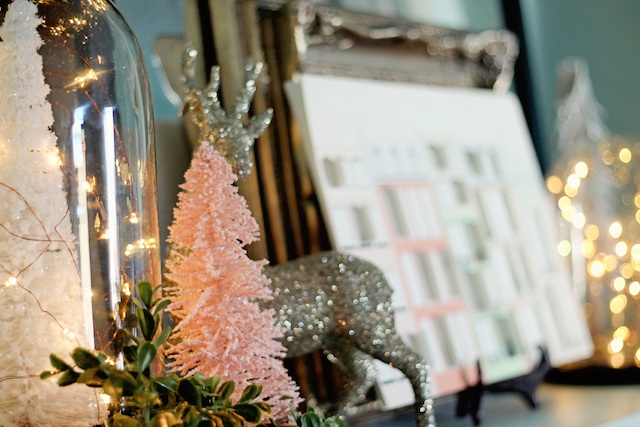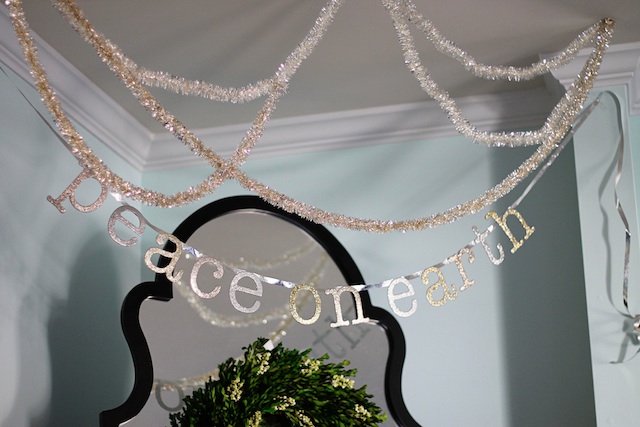 Tinsel garland makes everything better, I think.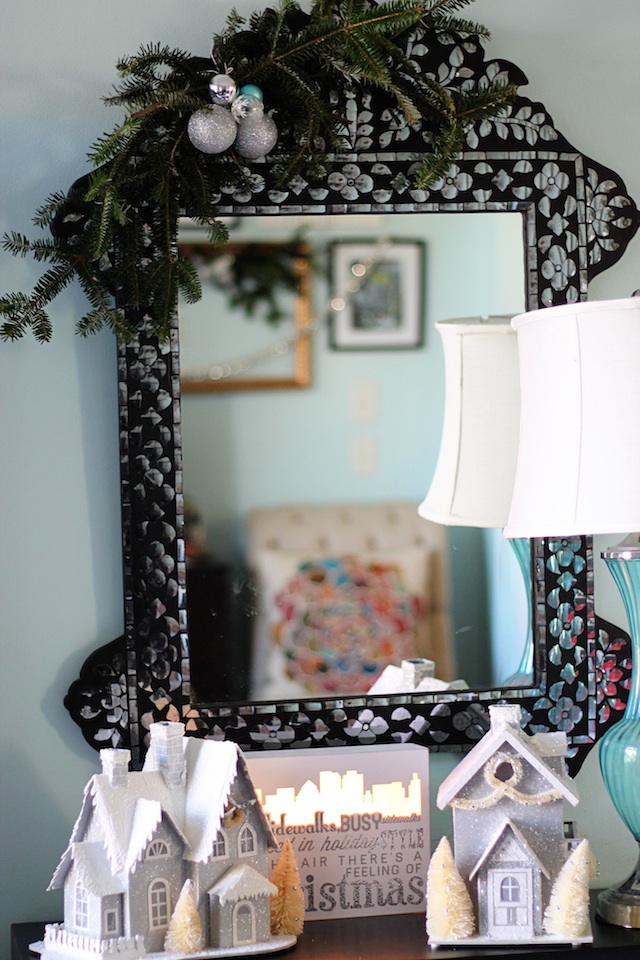 I added some greens cut from the bottom of my tree to the corner of my mirror.  My sparkle house obsession continues.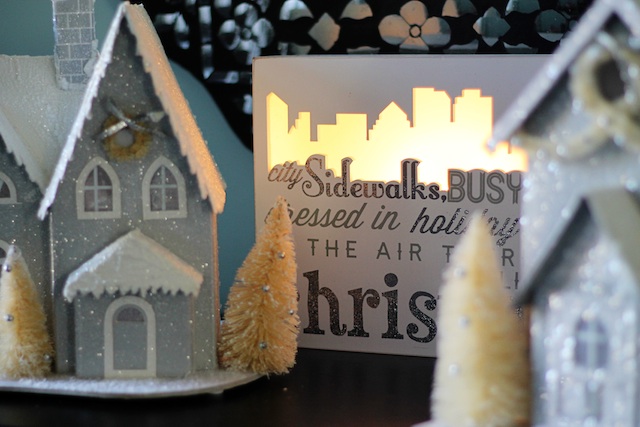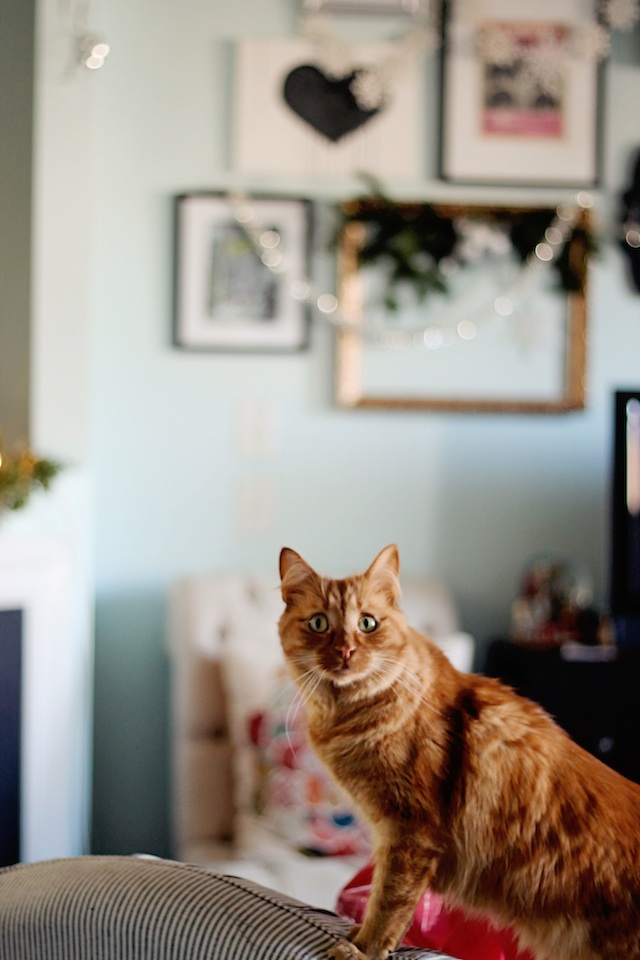 "Mom, what do you think you are doing?"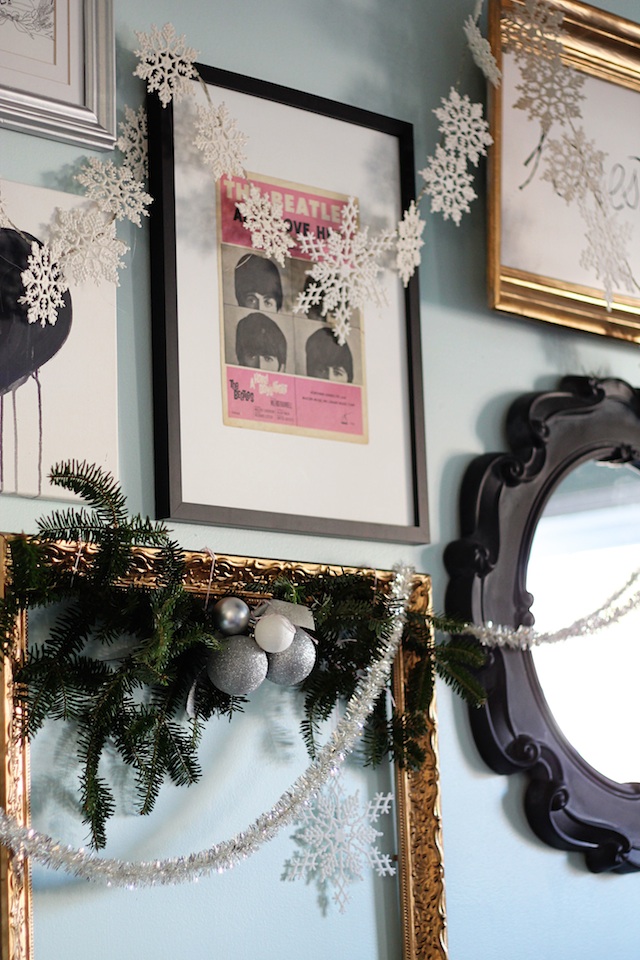 I also added some greens and garland to my gallery wall.  I wouldn't want to leave him out.
How did y'all decorate for Christmas this year?  Do your cats like to run circles around the bottom of your tree knocking needles to all corners of your house as much as mine do?