This past weekend I took a quick little mini trip to a place that I am certain most North Carolinians are proud to claim.  A sweet mountain city called Asheville that is known for its hippy and foodie culture as well as being home to the largest family owned residence in the US called the Biltmore Estate.  Anyone who lives in the southeast is undoubtedly familiar with this place.  It is a great spot to go around the holidays because those folks really know how to Christmas up their Christmas.  But even without the decorations, it is interesting to visit and learn about the life of the Vanderbilts who used Biltmore as their vacation home.  Ridiculous.  Unfortunately they had some stupid no camera indoors policy there which I broke a couple of times.  Oops.  So I didn't get too many pictures but I figured I would show you a few of the ones I did.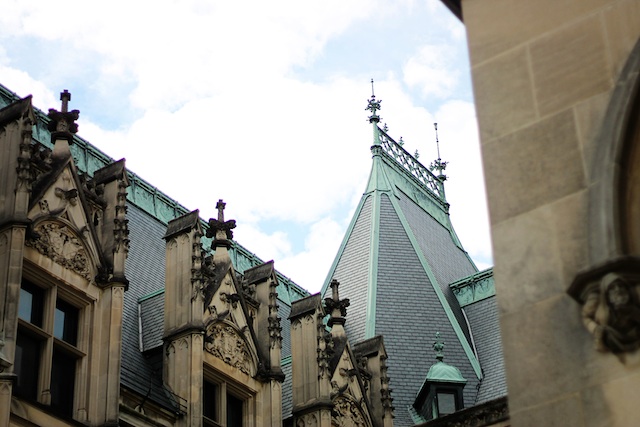 The architectural detailing of the house is pretty incredible.
The garden contains a real nice vine/trees situation that I may have gotten a little obsessed with photographing.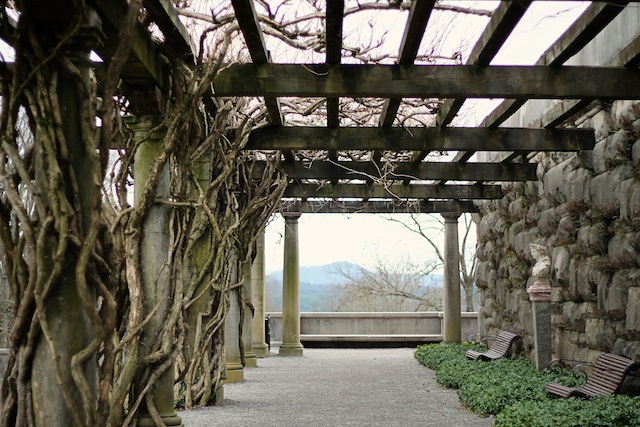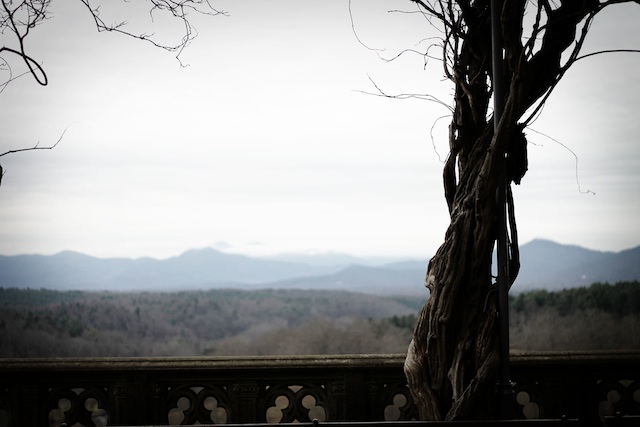 The Vanderbilts picked quite a nice view for their home to have.  Doesn't get too much better than that I think.
The next 3 shots were all taken in sneak mode.  Until a little old lady came running up to me and I played dumb.  Who me?  Camera?  What's a camera?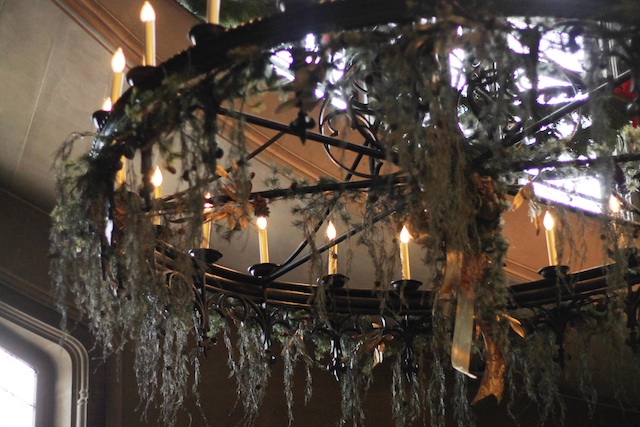 I am very interested in doing this to my chandelier at home.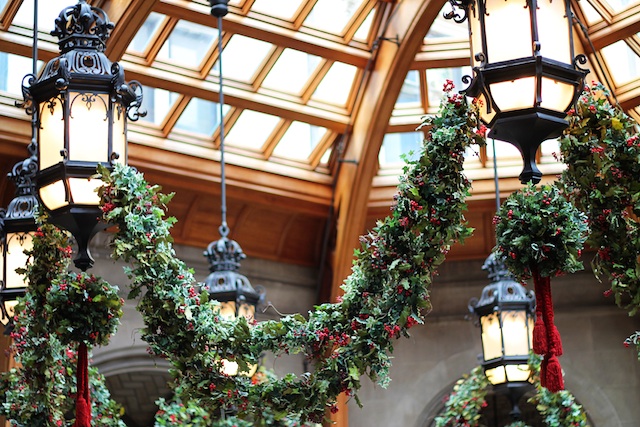 Then we went for truly awesome dinner at a French restaurant in downtown Asheville called Bouchon.  I highly recommend this.  I had some sort of pumpkin ravioli in cream sauce with a chicken on top.  Sounds super weird but it was you die.  While we waited for our table, we walked down to Battery Park Book Exchange, which is an incredibly cool book store/wine bar/coffee shop with lots of old leather chairs and couches.  We grabbed a drink and looked at some of the books that lined their shelves whilst also having a discussion about first edition books.  If we weren't hip then I just don't know who is.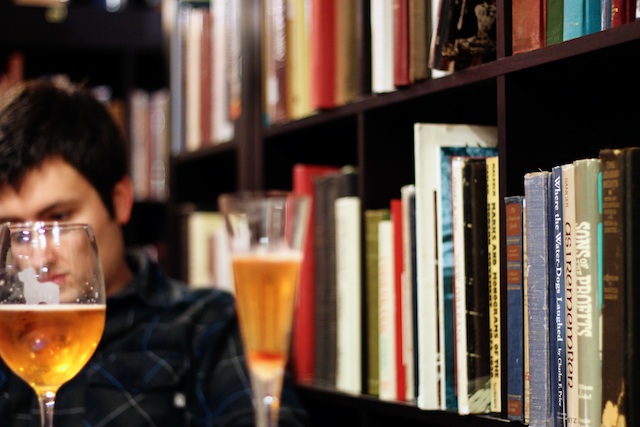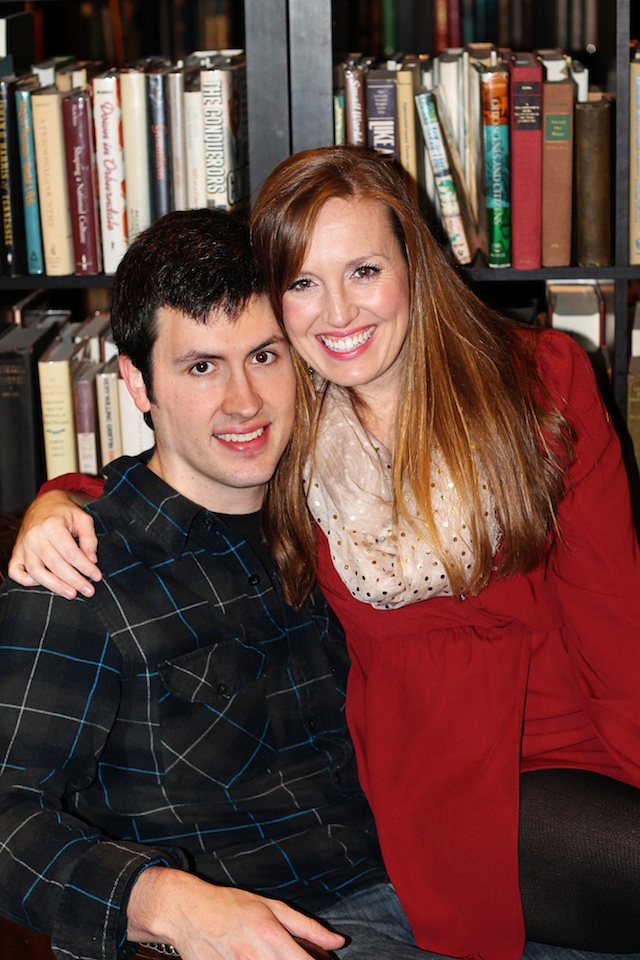 It was a pretty spectacular little getaway and I miss it already.