We really wish that we would have been able to get our Thanksgiving table decorated in time to show it to you all before the big day tomorrow.  Alas, life intervened, and we did not.  We apologize but I am happy to say that I have something entirely different for you and perhaps something even more lovely than a Thanksgiving table.
I am sure many of you could agree that things seem to be a little grim recently in the worlds of politics and international news, and in the media in general.   It is certainly easy to get a little discouraged and come to believe that we are on the brink of total disaster.  Of course it is also important to remember that in the documented history of the world, I think pretty much every generation had moments where they thought the sky would fall on them (Some maybe literally).  For goodness sakes, people survived the black plague and while it may not be as bad as a change to your country's healthcare system, it is pretty bad.  (I joke, I joke.)  The other day I read a very eloquent and hopeful letter written by author E.B. White, who also wrote the children's stories Stuart Little and Charlotte's Web.  He wrote it in response to a man who had asked him his opinion on the desperate state of society.  I thought I would share this with you guys today and give you some nice warm and fuzzies on the week that starts the holiday season.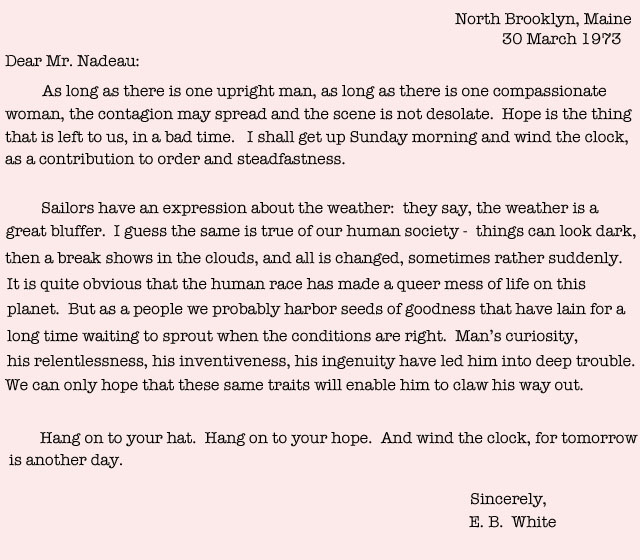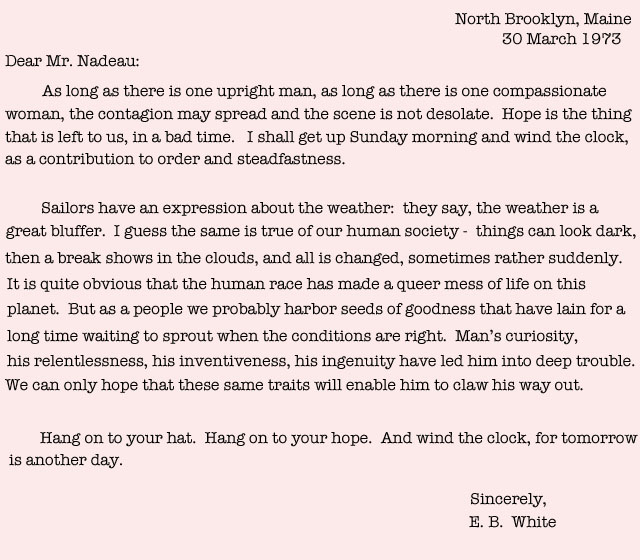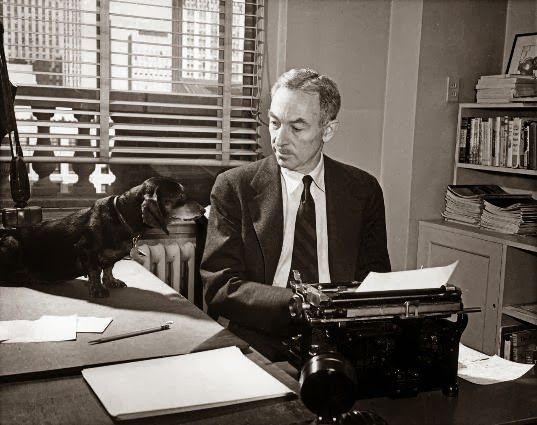 If you would like to read any more of the delightful letters E. B. White has written, head over to Letters of Note.
We hope everyone has a wonderful and perfect Thanksgiving tomorrow.  We are very thankful for you.