Remember the other day when I told y'all that I would be painting my house and would share the paint samples once I get them up?  Well the day has come…your lucky day!  Just kidding.  I know paint samples are kind of boring.  But I need some input anyways so here we go.  Here is my house before (in weird afternoon lighting)…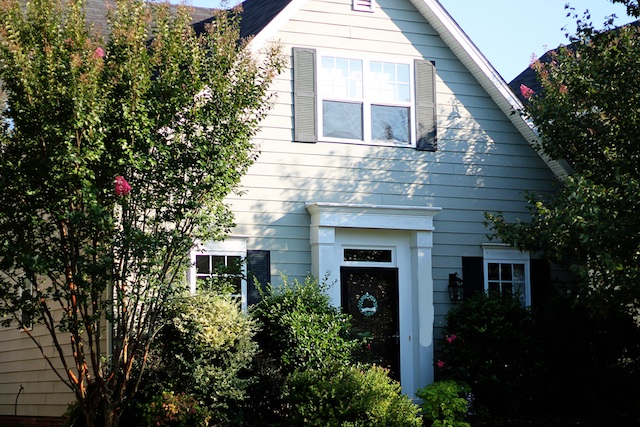 The builder painted my house and grey-y browny green color by Sherwin Williams called Fjord that is not really my cup of tea but had faded so much by the time that I moved into my house that it almost felt like a lighter green.  It is seriously so dirty and faded that it needs to be painted asap.  My plan is to paint it a minty green (close enough to what it is now but prettier) and retouch the white trim and black shutters.  I will also be painting the door black I think.  Right now it is a maroony purple color.
Like so…
However, my house will obviously not be as good because it does not live in Charleston.  Great sadnesses.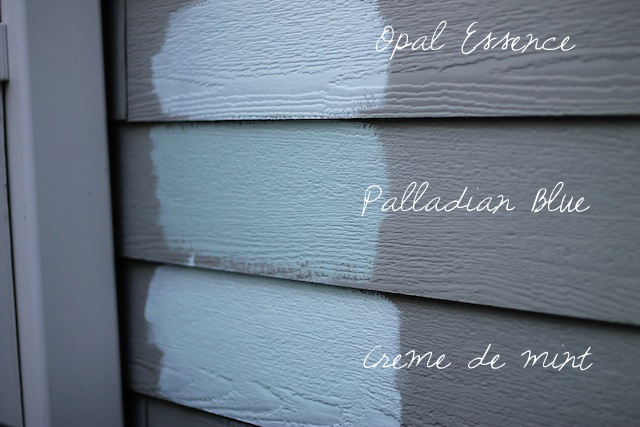 Here are some of the colors in the running.  The top color is far too light when the sun shines on it and almost looks white and I fear the same for the creme de mint.  I am concerned about that one looking too ice creamy and not sophisticated enough.  I am actually kind of leaning towards the Palladian Blue right now.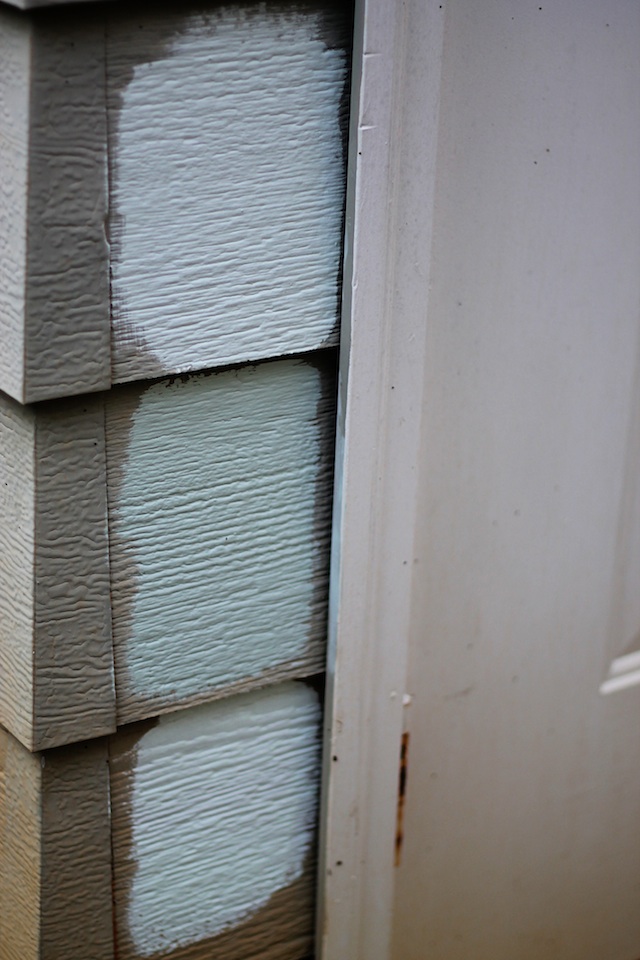 Same colors different location.  Sorry this area is so dirty and gross.  Now you see why this sucker needs to be painted.
I think I may need to try out a few more colors before I am sure.  Anyone know of any sophisticated mint greens that are good for home exteriors?  That won't get washed out in the sun?  If so, I'm all ears.