Last week, I decided to throw together a super last minute mini birthday celebration for Colleen in the form of a game night.  Corey took her to Charleston the weekend before for her real birthday celebration but I thought it might be nice to do something little anyways.  Since I had around 3 days to plan, I didn't have time to do any extravagant decorations but a few simple things did the trick and made the evening a little more festive.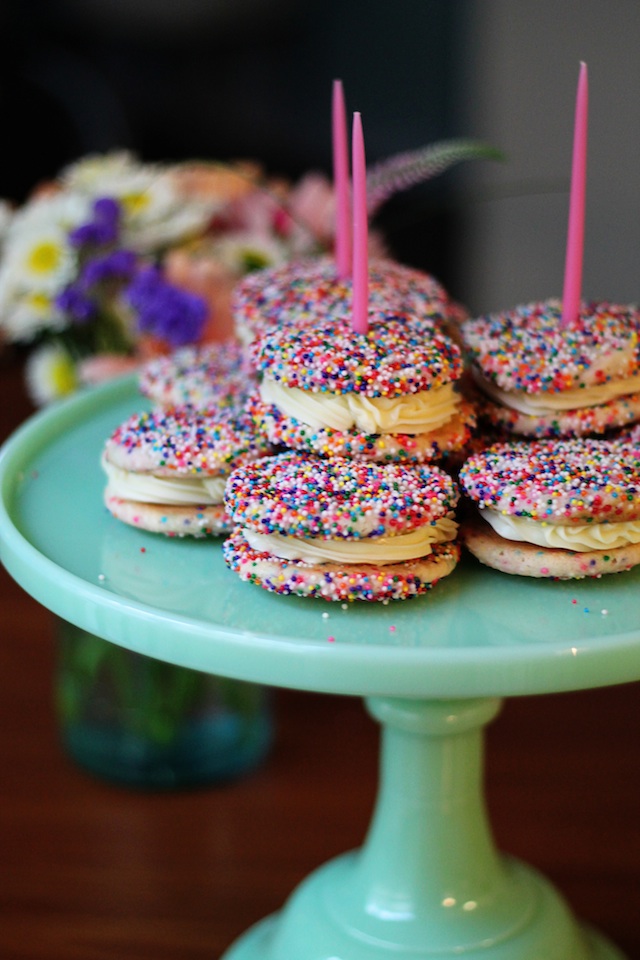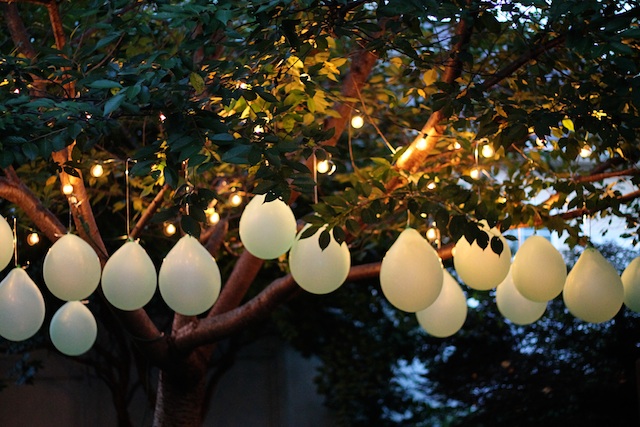 I figured we would be hanging outside so I strung my big tree with bistro lights and hung mint colored balloons all around it.
 I made a mint green garland with tissue paper that was a breeze.  I used some circle garland I had from another event along with it to add some interest and strung them from my curtain rod.  I will do a little diy on the garland later this week.
I made funfetti whoopie pies and they were also a piece of cake to bake as well as being a crowd pleaser.  Here is the recipe I used.  If those don't look like a birthday, I don't know what does.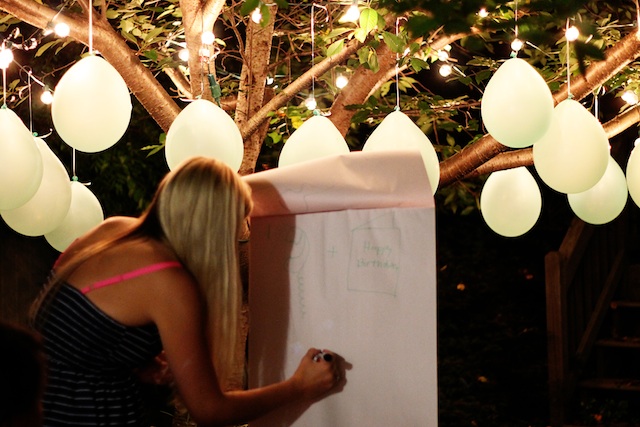 Pictionary in front of our birthday tree.  I loved Pictionary despite being truly awful at it.
All in all, it was a birthday success!
Also, I wanted to apologize to any of you who were unable to get on our website on Friday.  Our server (bluehost) has been screwing up big time and was down for most of the day Friday.  Anyone have a suggestion for a better server?  We are thinking about making a switch.
PS.  You guys have two more days to enter our Bags&Totes giveaway if you haven't yet!  Make sure you go here to enter!