Last week I got a message from Lindsey Regan Thorne, a lovely friend of ours, who was in a little bit of a pickle.  Due to a death in the family of her best friend, she needed someone to help her make some sweets for the dessert table at her gender reveal party that was to take place that weekend.  She couldn't make them herself because that would spoil the surprise for the most important person!  She is such a wonderful girl who is finally getting the baby she has been hoping for (plus I am lame and had no Friday night plans) so I was happy to help.  The party had a painter theme and the gender was revealed to her and her husband as well as their friends on the lot of the new house they are building after they were blind folded and painted a canvas the color of the baby's nursery.  Then, when the blind folds were removed, they could see whether the paint was the blue or pink that they had selected previously.  So sweet, right?  The party developed from there and took place at the home of Lindsey's other best friend, Kristen, who happens to live in the same neighborhood which I think is the funnest.  I was responsible for making cookies that looked like canvases, dipping rice krispy treats to look like painters' brushes, and frosting cupcakes in an ombre scheme.  I wanted to share some pictures I took of the dessert table since my treats were featured there but this party was completely amazing and was photographed by the incredible Kristin Vining (one of Lindsey's other best friends), so you guys really need to be stalking Lindsey's fantastic blog until she puts up pictures of the whole shindig because it was a stunner.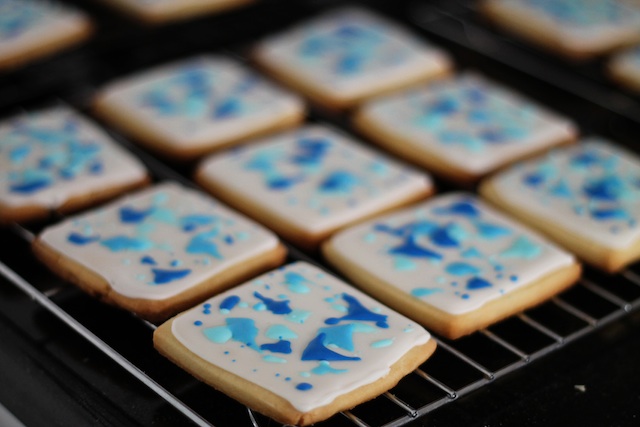 I used this cookie recipe, which worked great for cookie cutters and the batter spread very little while cooking.  I didn't eat any but people said they were good.  I recommend recipe particularly if you are using royal icing.  I used this royal icing recipe.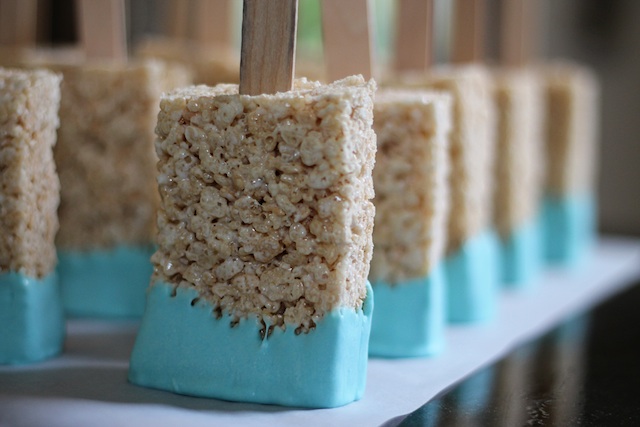 I used vanilla flavored candy meltables and blue gel food coloring to dip the painters' brushes in.  For the frosting on the cupcakes, I used this Martha buttercream recipe, which is what I always use for the inside of my macarons as well.  It is nice and creamy.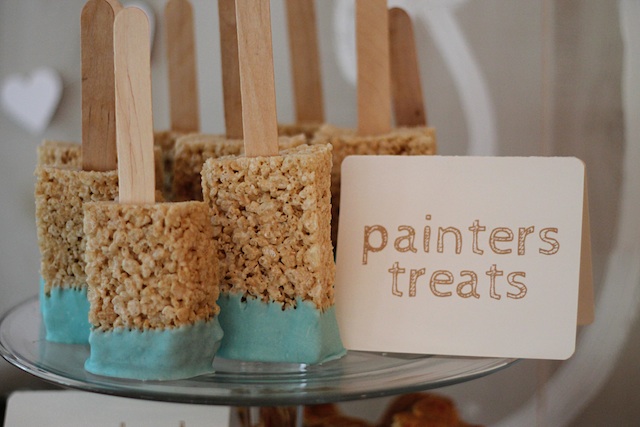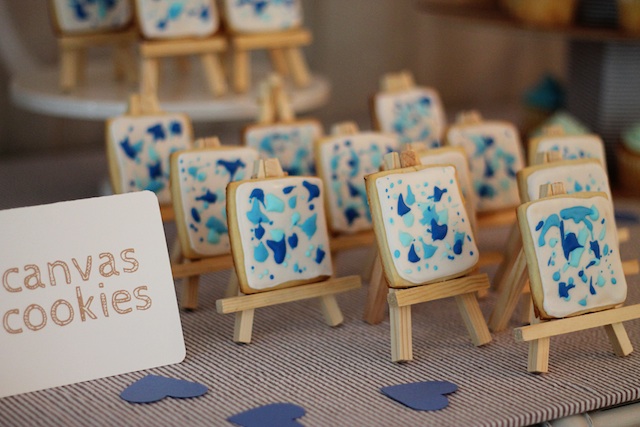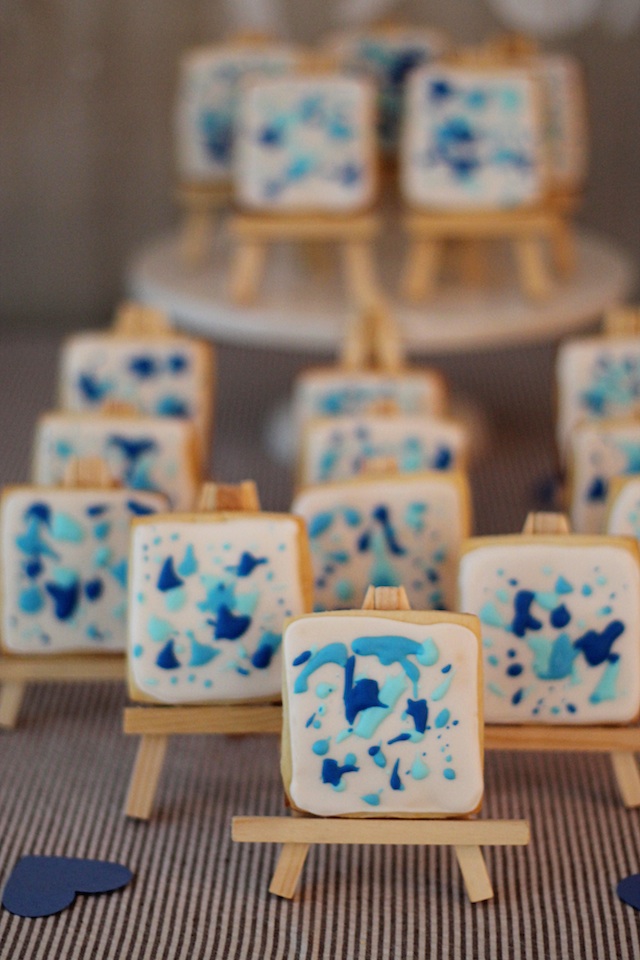 Can you believe how gorgeous that dessert table is?  I love that she used the baby's crib.  Obviously, Mrs. Lindsey Regan Thorne is having a precious baby boy.  Henry is his sweet little name.  Now go start stalking her blog until the real party pictures come up.
Congratulations Lindsey and John!  We are so happy for you!